Meet Jessica Abbott, Me Sew Crazy and SewSet
Hi there! I am Jessica Abbott the author behind Me Sew Crazy, and the creative director of SewSet, an online sewing pattern and tutorial search engine. Sewing has been a passion of mine ever since I learned to sew a straight stitch on the machine over seven years ago. The idea of making handmade clothes for my children, with love sewn into every stitch, fills me with a pride unlike anything else. And it fills me with great joy knowing that the hand sewn items I make for my family and friends have the opportunity to bring smiles to so many other people out there.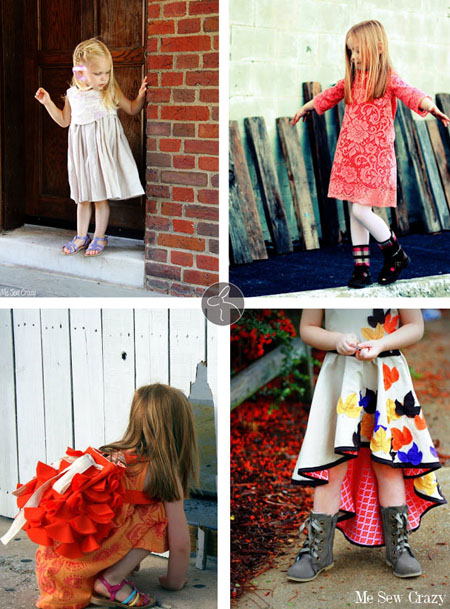 Too often I hear people say, "…if only I could sew." My answer to that is always the same, "You can! If only you will take the time to learn." My dream is to empower women everywhere with the thread and needle, teaching this timeless skill to all. Getting involved in an online sewing community like WeAllSew is vital for making this a reality.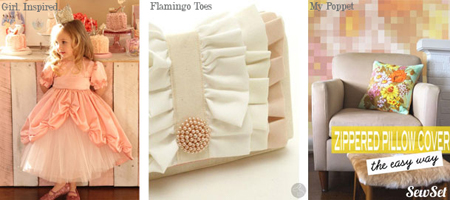 Through blogging I have the opportunity to share my love of sewing, offering designs, tips, techniques, and patterns, all with the hope of helping others along their sewing journey. I have made so many incredible friends in the past few years through blogging with women who share the same passion for sewing. These women help lift me up and encourage me, they help me strive to reach greater goals, and they help me continue to learn and try new things. I am always amazed by their talent and creativity.
It is because of these women that SewSet was created. A place for independent designers to upload photos of their creations, and where users could see, save, search, and sew what they found. An online search engine of sewing patterns and tutorials.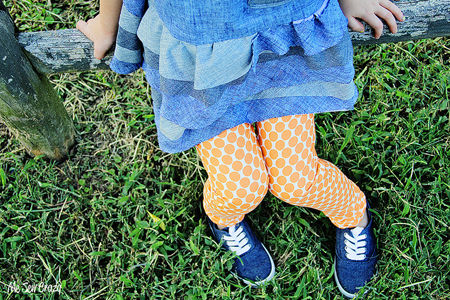 To be a part of WeAllSew and post here today, I feel like I should be pinching myself! I am so excited, honored, blessed and lucky to have been able to share with you a little bit about who I am and what makes me tick. I hope to meet and make friendships with many more of you in time, as we continue on this sewing journey together.
Techniques

sewing
What you might also like
One comment on "Meet Jessica Abbott, Me Sew Crazy and SewSet"