No Thread Slot? No Problem!

August 14, 2013
Susan Beck
What do you do when using a presser foot that does not have a thread slot to pull the thread through to the back, such as Clear Embroidery Foot #39/39C? Try this trick to get that thread out of the way, keeping it from getting tangled as you start sewing.
1. Thread the machine and put the needle in the highest position.
Tip: If available, touch the Needle Stop Up button and the needle will go to the highest position.
2. Without attaching the foot to the machine, slip the foot up onto the needle through the needle opening so that the threaded eye is below the foot.
3. Pull the thread down under the foot and to the back, then attach the foot to the machine as usual.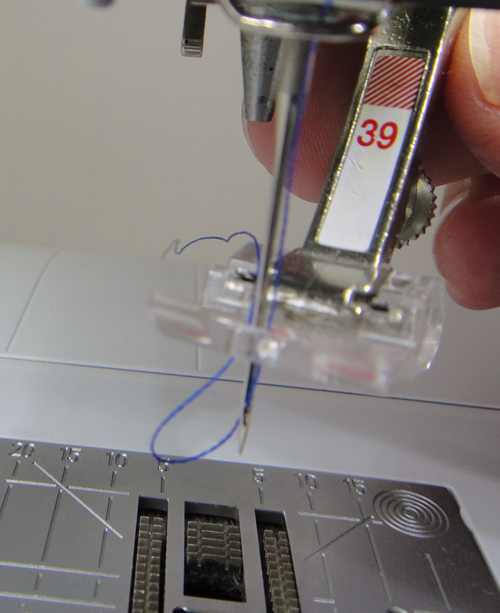 Techniques

embroidery
What you might also like
5 comments on "No Thread Slot? No Problem!"