Thread Storage Tip
Welcome! My name is Mandy Leins of Mandalei Quilts. I am a professional longarmer and quilt designer, and I've recently published my first book Wanderlust Quilts. I love using my BERNINA Q 24 Longarm Quilting Machine and BERNINA 790 for a huge variety of projects, and couldn't be happier with the M-class bobbins because of the quantity of thread I can load them up with. I have quite a few for the BERNINA Q 24, and quite a few for embroidery, piecing, or quilting, on my domestic machine, and after a while the threads can slip off and become tangled. While I have tried other ways of holding threads in place, I want one that allows me to easily see the thread on the bobbin. What to do?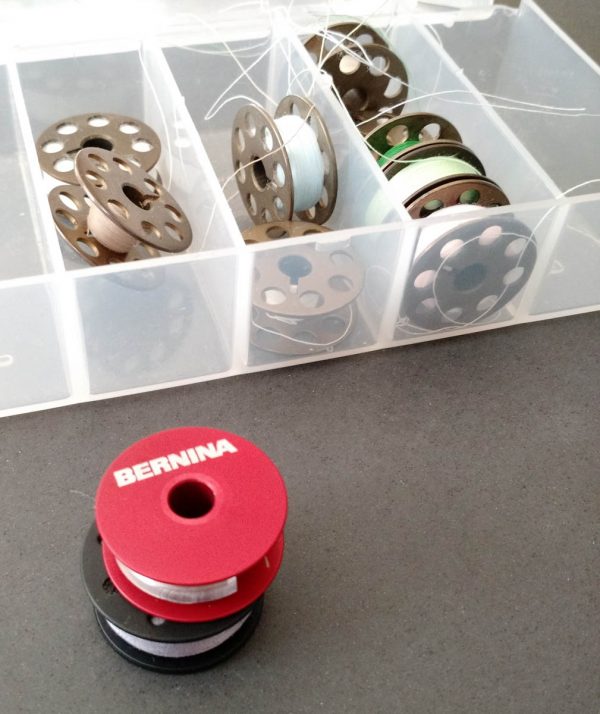 This is a bobbin box leftover from before I upgraded to the BERNINA Q 24. It's gotten to be quite a mess!
If you follow me on Instagram or on my blog, you may recall one of my favorite places to look for quilting supplies is at the hardware store, and that's where I went to find a thread storage solution for these loose threads.  For less than $ 25, I was able to pick up two items that are the answers to my needs: a coil of vinyl tubing (make sure to get the size you see in the photograph!) and a 1 1/4″ All-Purpose Ratcheting Cutter.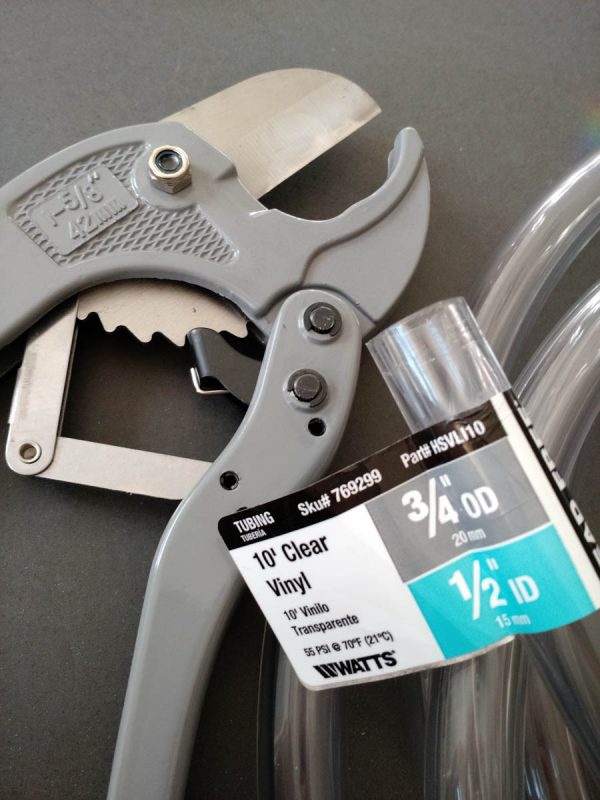 The tubing has an outer diameter of 3/4″ and an inner diameter of 1/2″. The ratchet looks scary, but it works very slowly and I feel there is little danger for your fingers. Still, use caution!
The other item you will need is a pair of heavy duty shears. I used my kitchen shears for this.
Take the tube in your non-dominant hand and set it up so that the tube comes across the cutting surface of the ratchet totally perpendicular. I don't measure how wide a piece I need, but just kind of eyeball it. It needs to be wide enough to hold your thread ends, but thin enough to fit inside the outer edges of your bobbin.
Cut through the tubing as neatly as possible. You can use your heavy duty shears for this, but it leaves the edges wonky.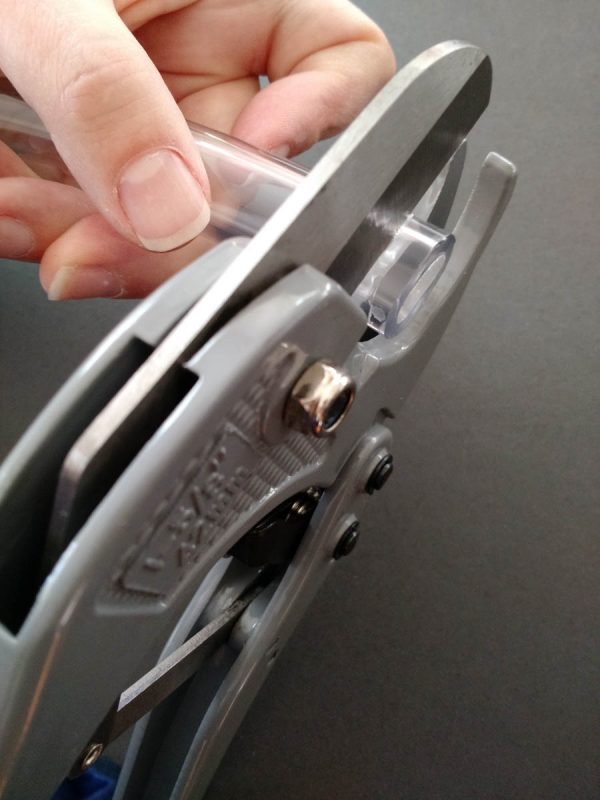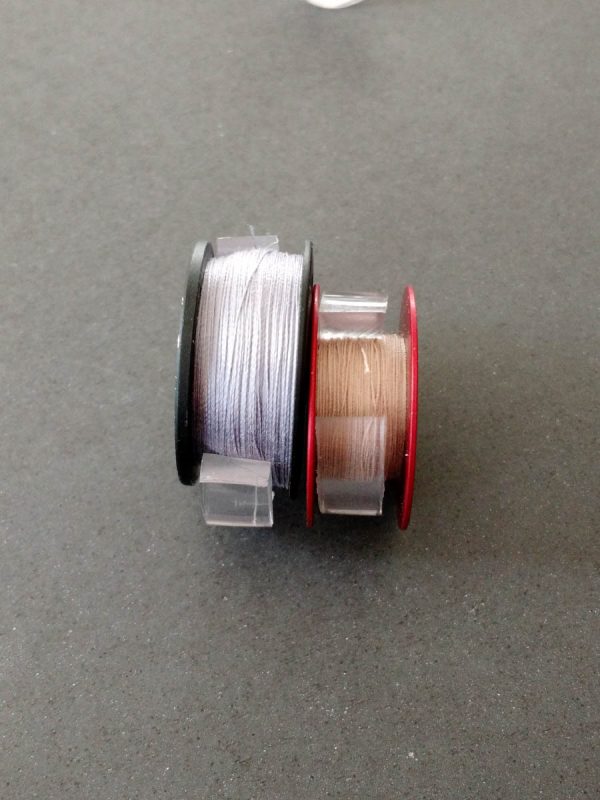 The ring on the left was cut with the ratchet cutter, and the piece on the right was cut with kitchen shears.
Once you have your ring, use your kitchen shears to make a neat slice. This will allow you to open up the ring.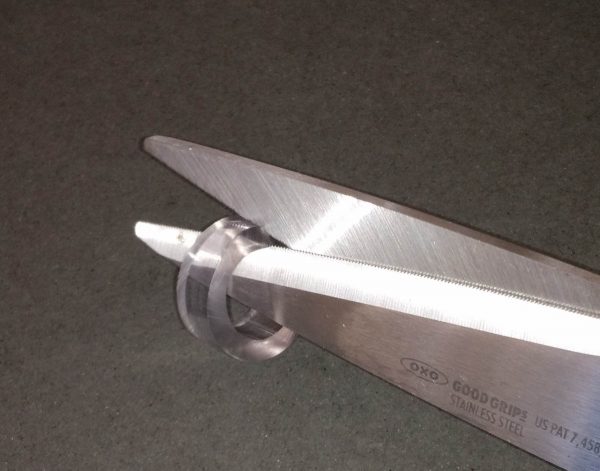 Slide the now-open ring over the thread on your bobbin. I like to make sure that the thread is firmly underneath the ring. For very full bobbins, the vinyl ring will not sit inside, but for bobbins that are half-full, it will set neatly inside.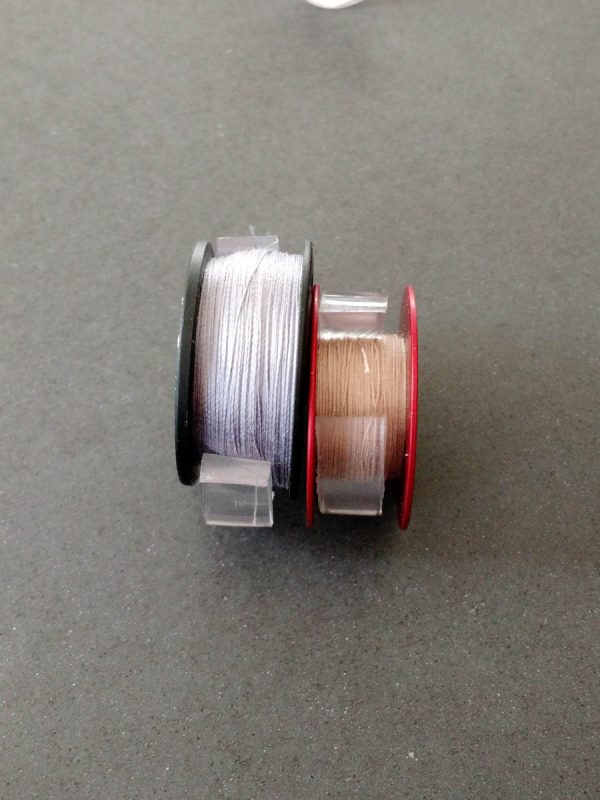 The red bobbin is for the Q24 and the black bobbin underneath is for the 7 and 8 series machines.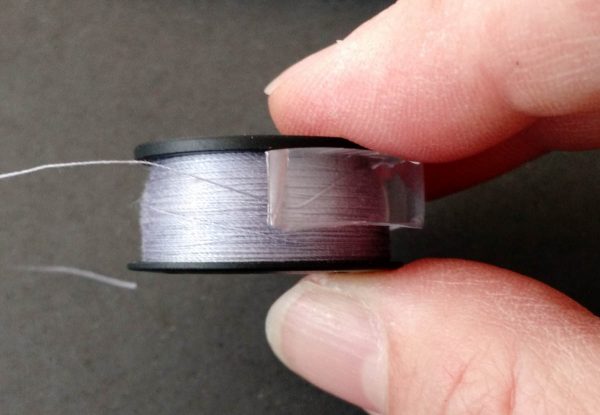 You can see that the thread is neatly caught under the clear vinyl. If you wish, you can trim off the tail so that it does not stick out.
This is a great project for a group of friends to do together, splitting the cost and the tasks among everyone. I make these for my friends as useful little gifts, as well, since one 10-foot length of tubing lasts a very long time. This tubing does work for L-class bobbins, as long as they are full of thread, but if you are thinking of using it for L-class bobbins that are only partially filled, you may wish to find the next size of tubing down.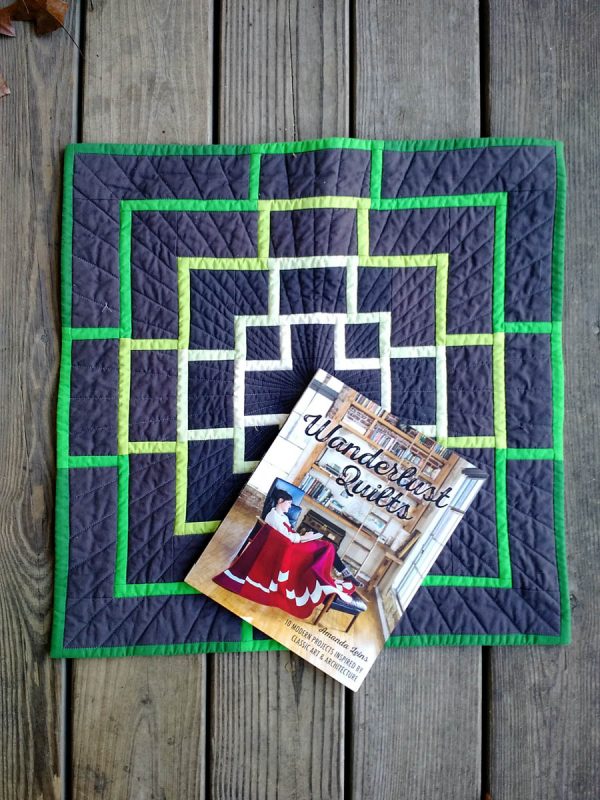 Happy quilting!
What you might also like
12 comments on "Thread Storage Tip"