Quilting With Triangles, Part 3: Design
Welcome back to the third part in my Quilting with Triangles series! Today we get to do the fun stuff: Design!
Two weeks ago, we talked about various ways to cut equilateral triangles, and last week, I discussed how to piece triangles accurately. So now that you've got those basics down, let's take a look at what you can actually do with all those triangles!
One of the things I most love about quilting is taking simple shapes and turning them into amazing designs. Triangles serve as fantastic building blocks for design.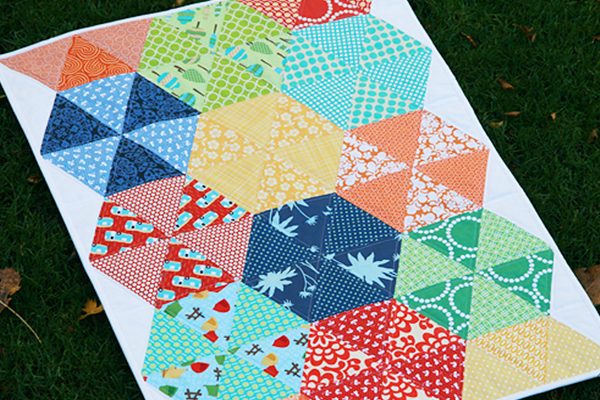 Hexagons, for example, are easy to make using triangles! Faith Jones of Fresh Lemons Quilts made her Triangle Brights quilt with simple rows of triangles, just like I showed you in the last post. The only difference is that she used careful color and value placement to create the hexagons. Keep like colors together within each hexagon if you would like to create a design like this!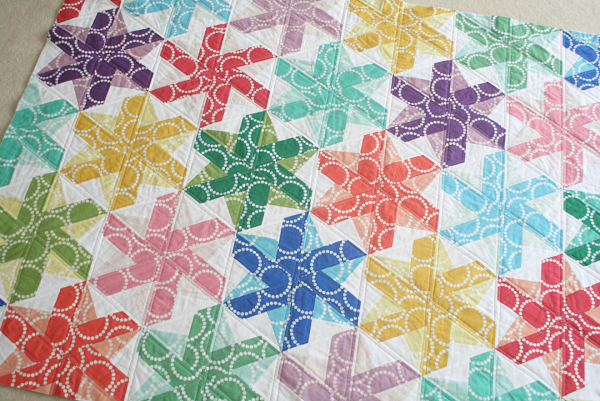 My own Bloom Bloom Pow quilt uses a similar technique, but with pieced triangles to create hexagonal "flowers." (Complete instructions for making this quilt are available on the "Quilt Alongs" page on my blog.)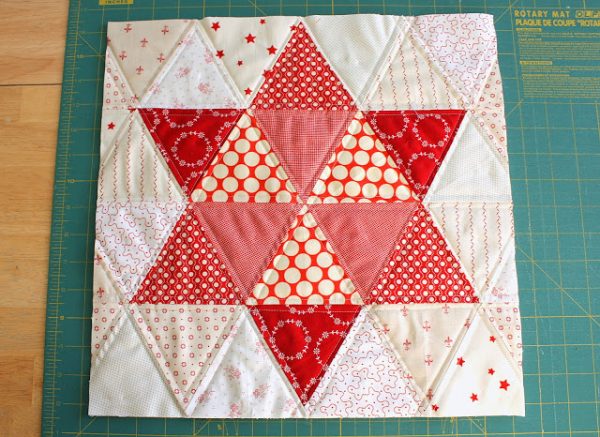 Add some points to a hexagon and ta-da, you've got a star! Yes, stars are another great use of equilateral triangles in quilting. This Triangle Star pillow by Amy Smart of Diary of a Quilter is again the result of strategic color and value placement. (Instructions to make the pillow are available here.)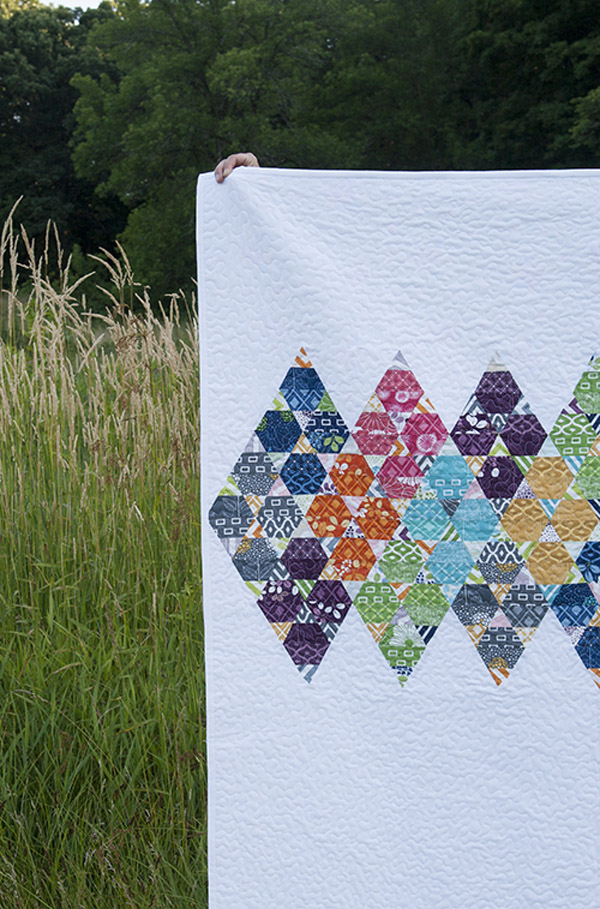 From there, you can get even more creative with piecing and negative space! This Simply Triangles quilt, again by Faith of Fresh Lemons Quilts, uses pieced triangles to create diamonds and hexagons, all set off by dramatic white negative space. Negative space and an asymmetrical layout are great ways to give your triangle designs (well, really any quilt designs) a modern twist.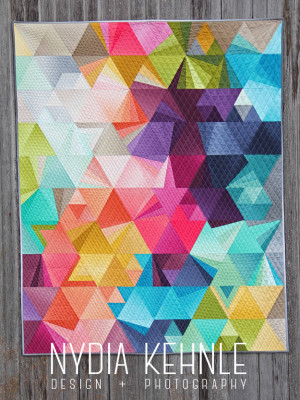 Tessellation 4 by Nydia Kehnle uses both pieced and solid triangles for a multi-faceted design. Again, the key to this design's success is all in the color and value placement. Are you seeing the trend here? : ) If you like playing with color and value, triangles will be a lot of fun for you!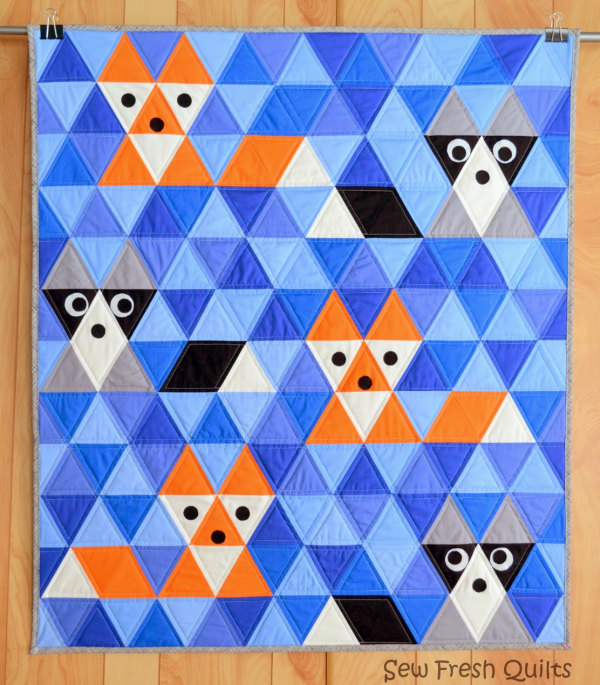 Or how about woodland creatures made entirely of triangles? This is the Fox & Friends quilt by Lorna McMahon of Sew Fresh Quilts. Think of this as a pixelated quilt, but with triangles instead of squares!
As you can see, the possibilities with triangles really are endless. Have fun playing around with them!
Techniques

patchwork, quilting
What you might also like