Sew To Serve Others With Care Wear
As we rapidly approach the Holiday season, it is easy to get bogged down by the pressure of having to buy gifts for family and friends. Oftentimes, this pressure causes people to forget about the intended purpose of the season ‐ giving back! Whether through small donations or grand gestures, giving back is the purest way to spread joy and love. If you are looking for the perfect way to give back, WeAllSew is here to help.
Care Wear is a nationwide non‐profit that provides a variety of handmade items for children to hospitals. Ever since the organization launched in 1996, Care Wear has been providing hats, blankets, mittens, teddy bears and so much more to children around the country. All Care Wear items are given to infants, children and parents for free. While the organization provides items to all children, special emphasis has always been placed on items for premature and low birthweight infants undergoing treatment. To help keep a steady stream of donations, Care Wear relies on many volunteers.
As part of our Sew to Serve series for the month of November, WeAllSew is urging our creative community to create blankets and/or masks and donate them to Care Wear. To serve as a guide, we've provided a list of free tutorials to make quilts and sewing face masks. Whether you sew a blanket or a mask, we can guarantee that it will go to a deserving child.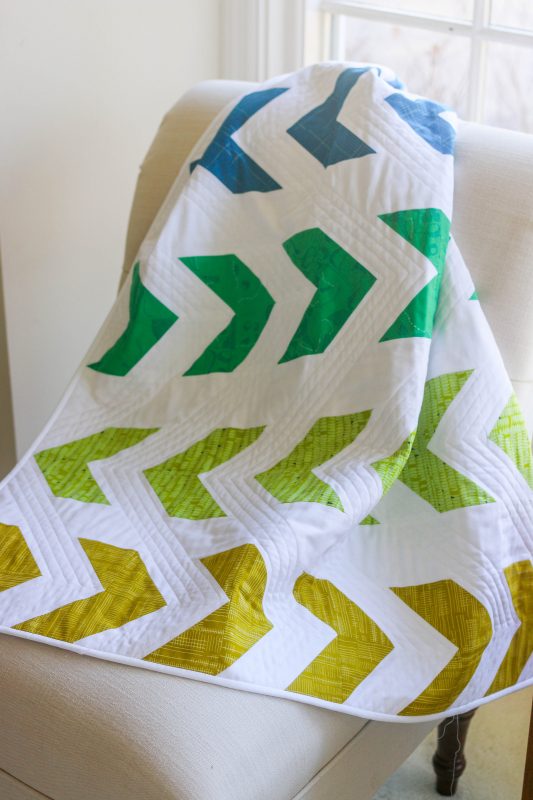 Make this simple half-square triangle Arrow Baby Quilt, the perfect size for a baby or toddler. Find the tutorial to make the Arrow Baby Quilt here at WeAllSew.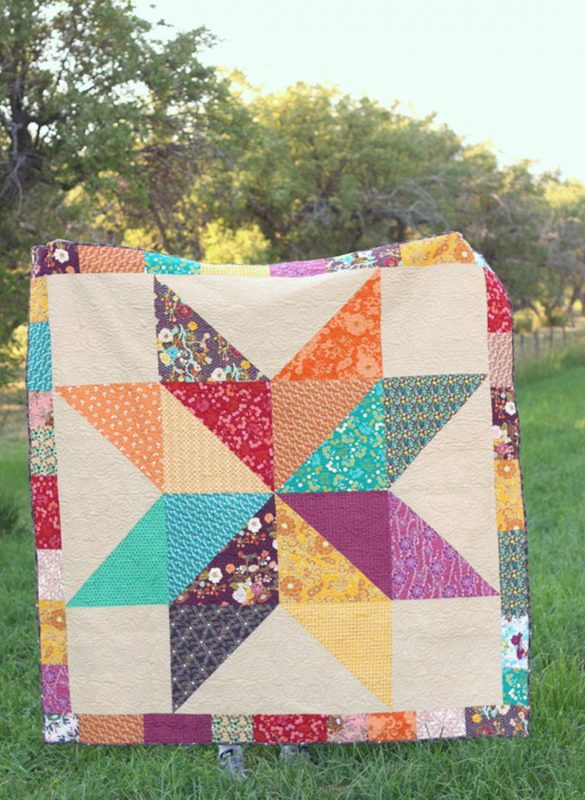 This baby quilt can be finished in a jiffy, using large blocks to create a central lone star block. Find the free Lone Star Baby Quilt tutorial here.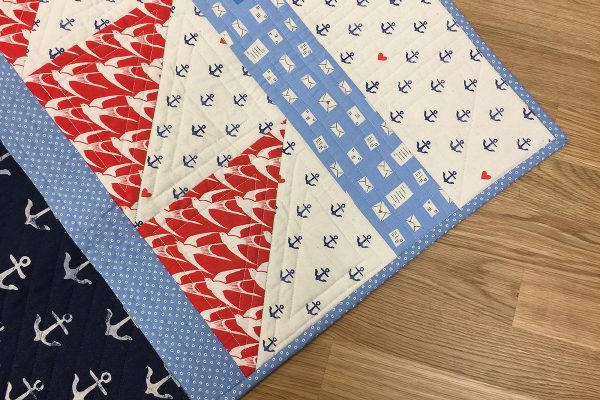 Stitch a quick baby quilt with simple strip piecing and a few half square triangles. For beginners, this is a great way to practice consistent piecing techniques! Click here to find the Sea Birds Baby Quilt tutorial.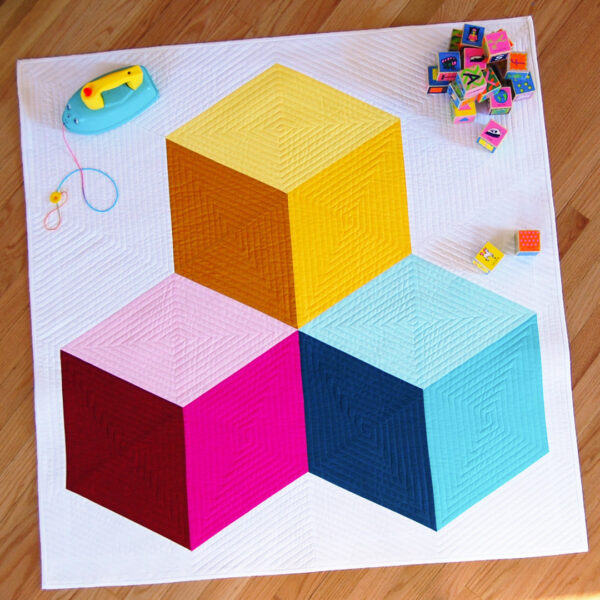 Made with large scale piecing, the Colossal Blocks quilt finishes quickly and features bold tumbling blocks. Get instructions to create a Colossal Blocks Baby Quilt here.
We have lots of resources for sewing fabric masks here at WeAllSew! Learn some basic tips and tricks for sewing simple masks quickly with the Fast Face Mask Sewing Techniques. If you have an overlocker or serger, you can sque a quick mask in about 5 minutes!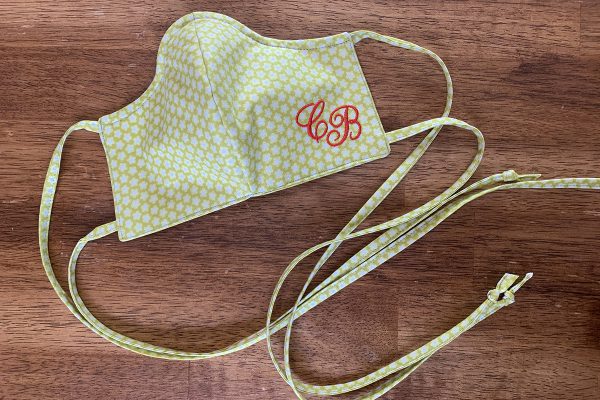 Find ways to add a personal touch such as initials to a mask with these tips to make masks faster, easier, and more fun.
Once your masks and/or blankets are finished, please share a picture on our community section here on WeAllSew. To donate your creation, you can follow the instructions on the Care Wear website.
Join us in our mission to Sew to Serve others:
Share your volunteer sewing efforts through your social media, making sure to tag us @berninausa on Facebook and Instagram along with the hashtag #weallsewtoserve.
Share your Sew to Serve story at our WeAllSew Community section by uploading a few pictures to the "Sew to Serve" section in the drop down menu, and add your story about how you volunteer your sewing talents to help those in need.
Please add a comment to this post and share with us any organizations you would love for us to feature as a Sew to Serve highlight!
Projects

baby quilt, home décor

Seasons

all seasons
What you might also like
One comment on "Sew To Serve Others With Care Wear"