Sewapalooza! Sew Like a Rock Star!
There are a few things I'd never pass up; peanut butter milk shakes, thrift stores (and the occasional roadside sale), and the chance to visit New Jersey's largest fabric store – Fabricland in North Plainfield, NJ – for a BERNINA Sewapalooza event.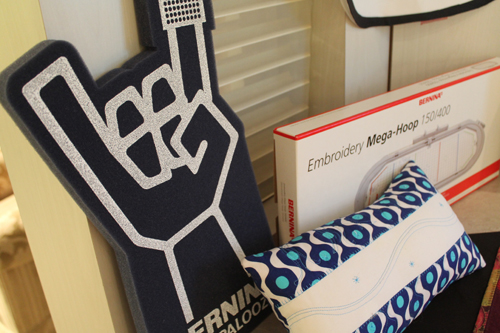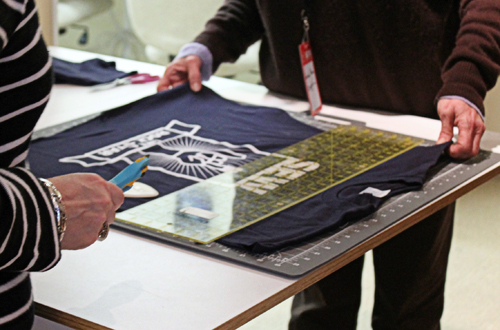 Picture this: Bruce Springsteen (He's our home town hero after all!) blaring on the store radio, all of us wearing mullet wigs and sewing up storm on our favorite brand and overlocking with the best of them. If you look to your right through the scraps and threads flying you see Nancy Bednar, a top BERNINA educator fist-pumping with her giant foam finger egging us all on while I solo on my air guitar.  I'm not going to say it happened just like this – but it might've.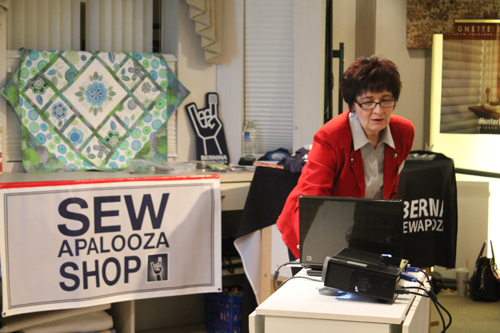 Each attendee at the sold out event received their own backstage pass along and the opportunity to hone their rock star sewing skills exploring the exclusive features of different BERNINA machines. I was especially happy to drop by the event to help out with the Sewapalooza Serger Set project where we repurposed the Sew Like A Rock Star t-shirt into a backpack. You know how much I love designing with t-shirts, don't you? For more upcycling inspiration check out the Teekini Tankini, Build Your Own Monster Tee, No Sew Skirt and The Ultimate Upcycled T-shirt Tutorial List.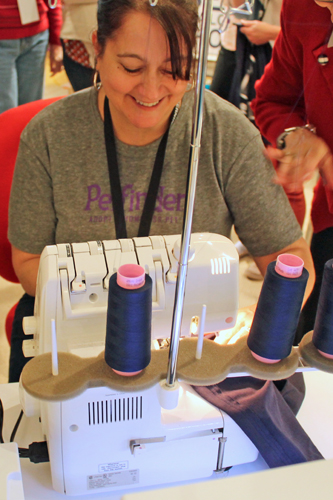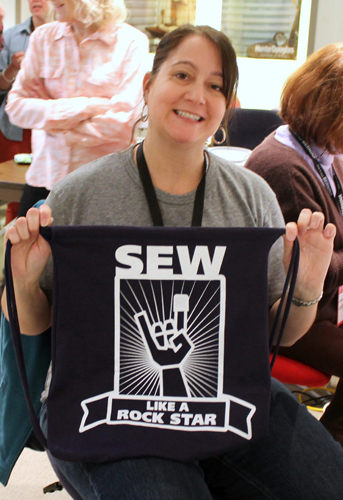 The whole crew had a chance to create using a wide variety of BERNINA's impressive sewing feet and try out the newest JUMBO sized embroidery hoops and designs. We even had the chance to see the CutWork Tool in action. I'm swooning just telling you about it – Check out this demo. If you've ever wanted to get a taste of super rock-stardom and learn new techniques, Sewapalooza is for you! Every event is unique with different classes/projects to create, so contact your local BERNINA dealer to find out if the fun is coming to your town. (And if not, request it… especially that serger project!)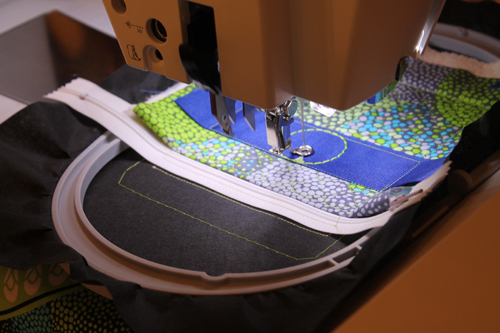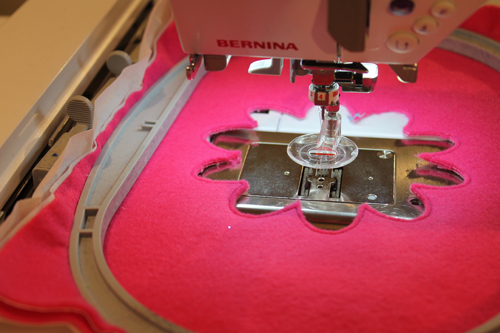 What you might also like
One comment on "Sewapalooza! Sew Like a Rock Star!"