Vintage Dress-Along with Allie J.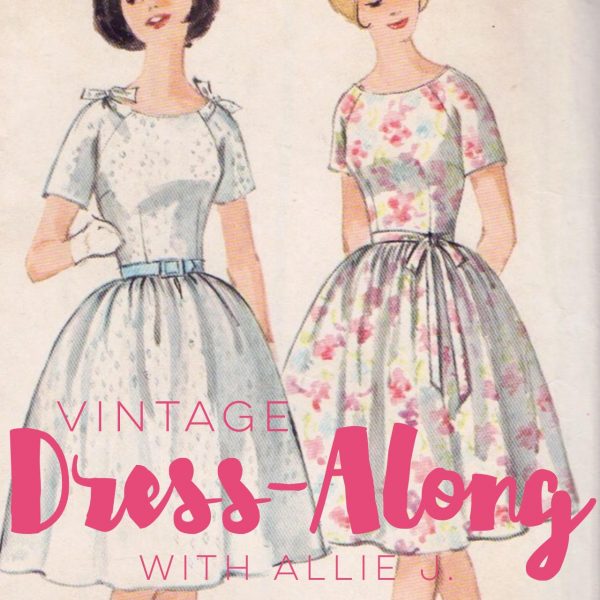 Hello! I'm Allie, BERNINA Brand Ambassador and the creator behind style and sewing blog, allie J. This July, I'll be leading you through the construction of a vintage dress as part of the Vintage Pattern Pledge. I have participated in this yearly event each year since the start, and love how all things vintage take over sewing blogs around the world in celebration!
As part of my ambassadorship, BERNINA suggested I do a mini vintage sew-along to bring the celebration to the WeAllSew blog, which can be tricky since, sadly, it's nearly impossible to find large numbers of the same vintage pattern. I decided to keep it simple and allow everyone interested in participating to select their own pattern for a "dress-along"–we'll all end up with lovely vintage dresses, but they'll all be unique!
I did come up with some parameters—that's what we'll be discussing today! Next week, we'll construct the body of our dresses; week three we'll install our zip, hem the skirt, and add any finishing touches. Finally, the last week will be our big reveal: I'll be sharing my completed garment here on WeAllSew, and I'd love for y'all to link to what you've been making down in the comments section!
Pattern Requirements:
In this sew-along, we'll be creating a vintage dress with a waist seam, a full, gathered skirt, and center back zipper. Although we are all making different patterns, we'll be making them together–I'd love to have you sew with me!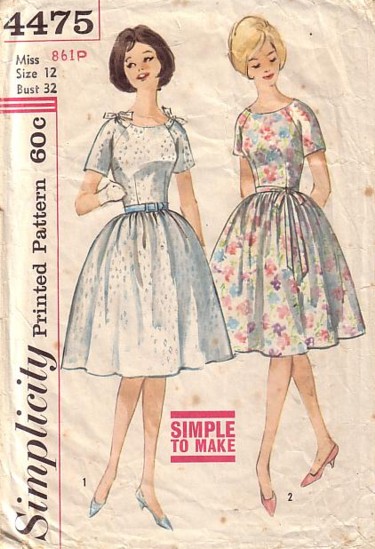 Simplicity 4475 (via the vintage pattern wiki).
I will be using Simplicity 4475, a raglan-sleeve dress pattern from the early 60s. I chose this one in particular because I hadn't made a raglan-sleeve dress before–and I loved the little shoulder bows!–but choose whatever you feel comfortable with, modern, retro, or vintage. Look for one that has a fitted bodice, a waist seam, a center back zipper, and a gathered skirt if you want to follow along more closely, but if you want to do you own thing that's fine!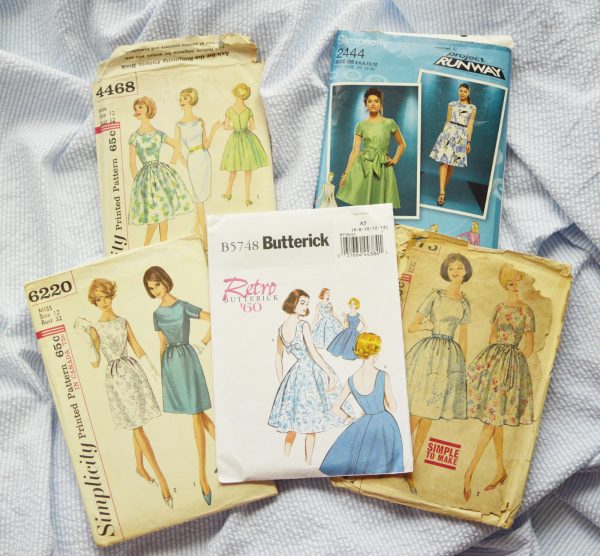 Some patterns that fit the criteria, from my personal collection.
There are absolutely tons of vintage patterns out there, so check etsy or ebay for one in your size!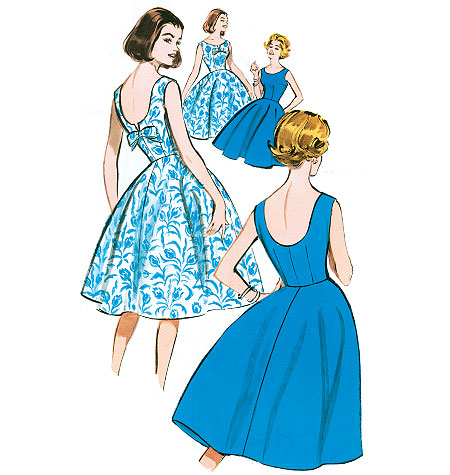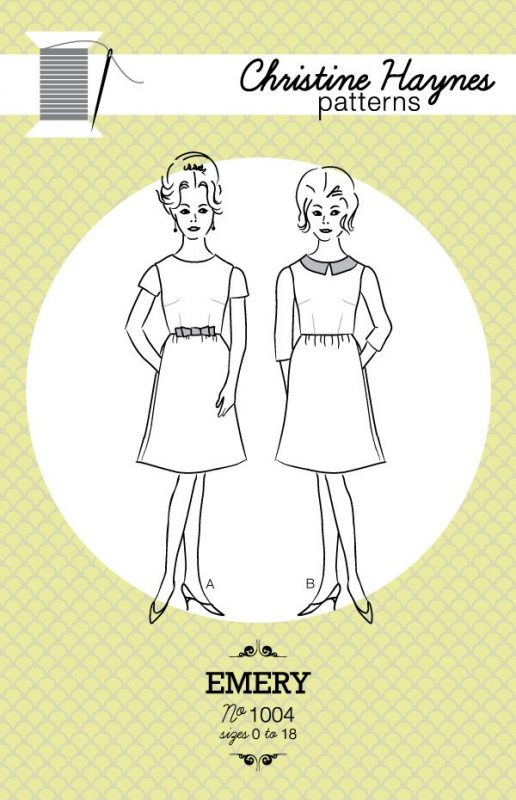 Christine Haynes Patterns Emery dress.
Or, use a modern patterns for a vintage-style look: Butterick 5748 is a reprint of a 1960 pattern and just needs the zipper moved to the back seam, or if you want sleeves, Simplicity 2444 or the Emery dress are popular.
Pattern Alterations:
If you have chosen a vintage pattern, several flat pattern alterations may make your fitting a bit easier. Vintage clothes were structured differently due to different styles of undergarments, and you may need to make a few simple changes to account for the fact they you presumably aren't wearing a bullet bra and a maximum-strength girdle. If you are using a new-to-you pattern, I recommend making a quick muslin of the bodice only to determine how it fits you, and if you'll want to make any of these three alterations:
Lower the bust darts.

Because of the fashion for bullet bras and a higher, pointier bustline, if you plan on wearing modern undergarments with your dress, you may want to lower the bust darts and/or shorten the waist darts. Check your sewing reference book, or pattern designer Megan Nielsen has a tutorial on how to move your darts along the seam

here

.
Widen the waist.

I often find the waistline in vintage patterns to be very small in comparison to the bust. If a pattern fits through the upper chest and bust, it may be just a smidge small in the waist, so you may want to taper out a small amount from below the dart to the waist line. You can always take it in if it is too roomy!
Lower the neckline.

This is less about fit and more about personal preference, I guess, but if you pick a pattern with a jewel neckline (like a crew neck), you may find it restrictive–they often go right up to your neck! I generally scoop out about ⅝ inches, just along the intended seam line all the way around the neck.  
Fabric Requirements:
Once you have your pattern picked and any adjustments made, you'll be ready to pick your fabric! Take a look at your pattern for fabric requirements–I'd suggest an opaque fabric with a little bit of body, like a quilting-weight cotton, a silk dupioni, or a vintage bedsheet, for example.
I'll be using this 100% cotton seersucker that I picked up at my local sewing store. If you are lining your dress,you'll want to pick up some lining fabric as well. I like to use a lightweight cotton lawn for summer dresses like this one since it washes well and is breathable during North Carolina heatwaves.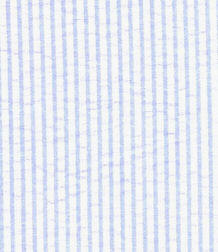 I love seersucker–it's classic, cool, and a little bit preppy.
Wash your fabric and lining according to type (for my 100% cotton, I'll launder and dry it), press, and… you're ready to begin! Next week, we'll be constructing our bodice. See you then!
Projects

fashion

Techniques

sewing
What you might also like
One comment on "Vintage Dress-Along with Allie J."