An Old Dog Learns a New Trick About French Seams
Here's a note from Lezette Thomason, Children's Corner, children's clothing designer, teacher, and a BERNINA National Artisan:
The following is the way I was taught to make a French seam, and I have taught this method for more than 30 years!
A French seam is a seam within a seam. Stitch a tiny 1/8″ seam with wrong sides together. Trim the ravelly edges. Press the seam allowances to one side.

Then, with right sides together, stitch the seam, again making a 1/8″ seam. Press seam to one side.    

Recently, at the Martha Pullen School in Huntsville, AL, a student asked if I had even stitched the first seam of a French seam with a little zigzag. I was very busy with a large class, said "No," and sadly blew her off!

I remembered this after I came home, and I tried it. By golly, it not only works, but I like it so much better than the way I have been teaching for 30 years!
Five Easy Steps: (Ed: Right and wrong sides of the fabric are reversed in the photos; they are correct in the text.)
1) With wrong sides of the fabric together and edges aligned, stitch fabrics together with a zigzag using a foot for making baby corded piping. This would be the BERNINA Clear Applique Foot #23 or Buttonhole Foot #3. The zigzag has a stitch width of 3.o mm and a stitch length of 1.00 mm. A tiny roll is created by the stitch.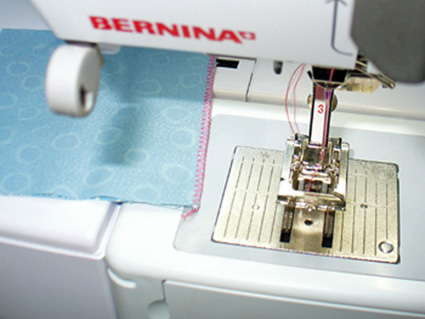 2) Press the roll to one side.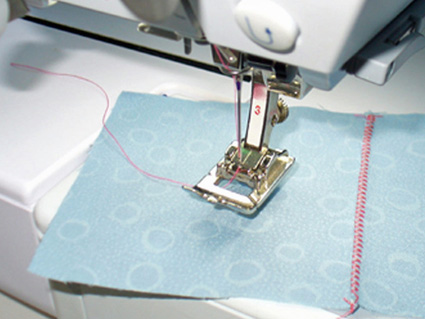 3) Place the right sides of the fabric together and press the seam crisply.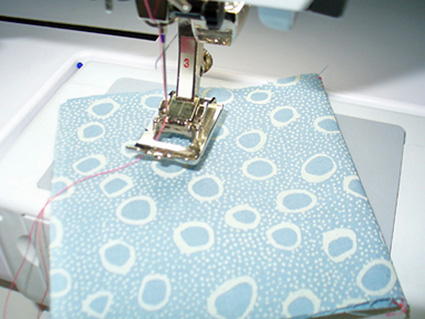 4) With right sides together, place the little "roll" into the groove of Clear Applique Foot #23 or in the far right groove of the manual Buttonhole Foot #3. Move the needle over 2 places to the left for machines with 5 needle positions and 4-5 places for machines with many needle positions.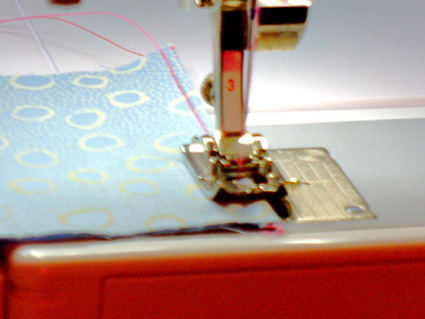 5) Keeping the "roll" in the foot groove, straight stitch the length of the seam. Press the seam allowance to one side.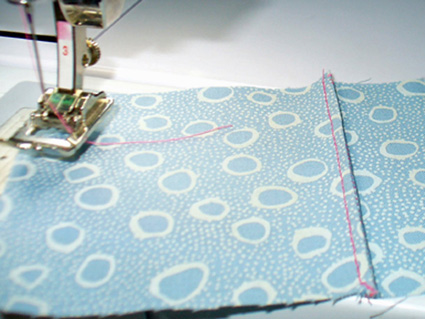 This method keeps any threads from peeking through the seam on the right side. Using a foot with a groove in the sole, such as Clear Applique Foot #23 or Buttonhole Foot #3, makes the machine stitch perfectly straight.
I love BERNINA, BERNINA presser feet, and this French Seam method!
What you might also like
9 comments on "An Old Dog Learns a New Trick About French Seams"