Sewing Sheer Fabrics – French Seams
We sew for many different reasons and I was quickly reminded recently of one of the reasons why I'm so thankful that I learned to sew. My daughter asked for an off-white sheer blouse for Christmas. She had been looking for one for a few weeks when she gave up on finding one and added it to her list. It was now my job to find one for her! After looking for one in my somewhat limited shopping time, I decided I could make this a lot easier on myself and just make one. It is so nice not to be limited by what is currently being offered in the retail apparel stores. You can have the fabric, color, style, and size you want with a little bit of time added and a lot less gasoline will be used for searching.
I made French seams in the blouse and I wanted to share a tip for making them. BERNINA's exclusive Temporary Altered Memory feature gives us the ability to set our stitches at the width, length, and needle position needed for sewing. Your BERNINA machine remembers those settings as long as you keep the machine on—a great benefit when you have to toggle between stitches as you must when making French seams.
Sewing French Seams
First, set your machine for a zigzag stitch (stitch #2), with a width of 2.8, a length of 1.5, and center needle position. Attach Reverse Pattern Foot #1C.
Stitch, guiding the cut edges of your fabric, placed wrong sides together, along the edge of Reverse Pattern Foot #1C.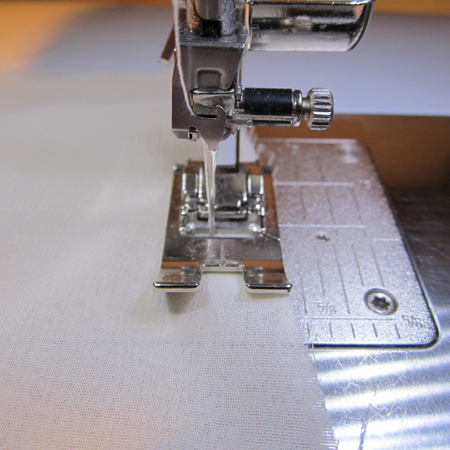 Trim close to the zigzag stitch and press along the line of stitching; then press to one side.
Press once again, right sides together, pressing along the edge of the zigzag.
Switch to Foot #3C, the Buttonhole foot. Select the straight stitch (stitch #1) and move the needle position one left of the center. Stitch. This foot has two channels on the underside of the foot that accommodate the bulk of the zigzag stitch easily and help you achieve nice even French seams.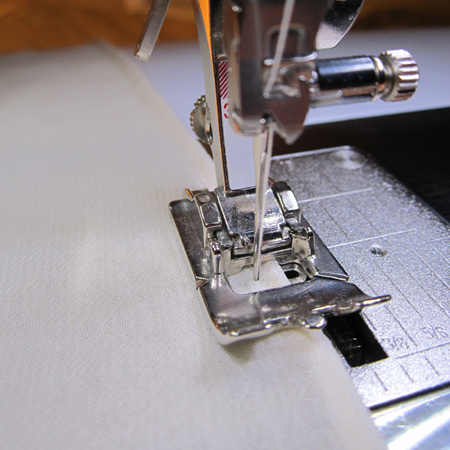 Temporary Altered Memory helps you switch back and forth between stitch #1 and #2 during the construction of your garment—a great time saver! This combination of stitch settings gives you a 5/8" seam allowance and the zigzag stitch taken during the first pass allows you to trim close to the edge of fabric without fear of raveling while handling the fabric.
What you might also like
One comment on "Sewing Sheer Fabrics – French Seams"