Flat Felled Seams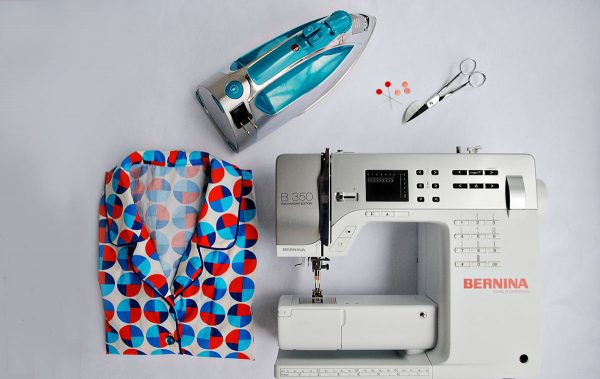 Whenever I'm starting a new sewing project, I often like to plan what the insides of my project will look like. I'm guessing that dates back to when my mom was teaching me cross stitch. I would bring her my work, very proud of how pretty the front was. She would immediately praise my work, but then she'd turn my cross stitching over and examine the back. She would comment how I should aim to keep my rows and stitches tidy and neat on the back too. There are several different ways to finish your seams when you are sewing clothes. Today, I'm going to share with you flat felled seams—when to use them and how to create them!
I know you have seen flat felled seams before, you just may not have know what they were called. If you look down at the inside leg seam of your jeans, you'll see a seam with an extra (or two extra) stitch lines); those are flat felled seams. It's a way to enclose all the raw edges in your stitches. Looking at ready to wear clothes, flat felled seams can also be found on button down shirts or sportswear. Flat felled seams are used whenever a clothing item is going to see a lot of wear. They provide a very strong seam, and leave the inside of the garment nice and tidy.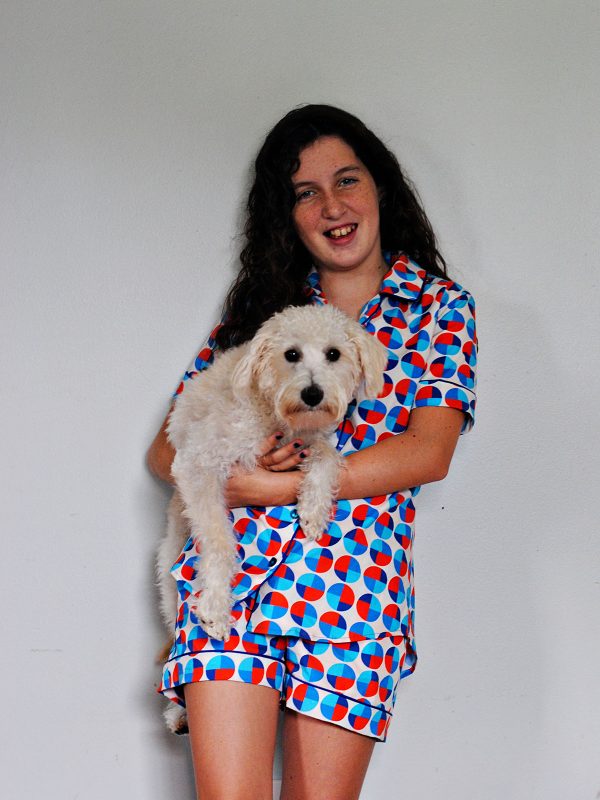 There are a few sewing patterns that walk you through flat felled seams, such as the Hampton Jean Jacket or the Jedediah Pants. But flat felled seams can be applied to any sewing pattern, or any sewing project for that matter. Here I am showing you flat felled seams on a pair of pajamas I sewed for my daughter. You can see more about this project over on my blog, Dandelion Drift.
Materials for Making Flat Felled Seams
sewing machine (I am using the BERNINA 350 PE)
iron
scissors (I am using applique scissors)
pins
sewing project
How to Sew Flat Felled Seams
Follow your pattern directions and sew the seam, right sides together.  I am sewing the Carolyn Pajamas here, which calls for a 5/8 inch seam.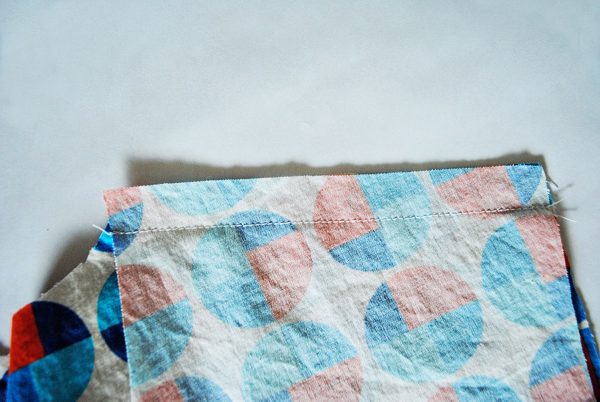 Once your seam is sewn, determine which side of the finished project you would like the top stitching of the flat felled seams to be on. In these photos, I am stitching the shoulder seam. I want the top stitching to be on the back. Trim only the back fabric within the seam down to half it's original seam allowance.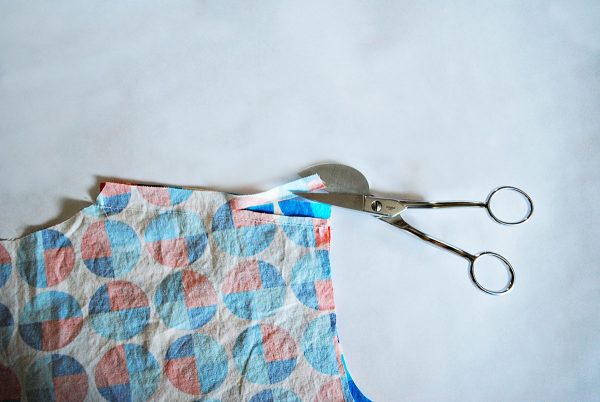 Press the entire seam up towards the trimmed seam, in my case the back of the shirt.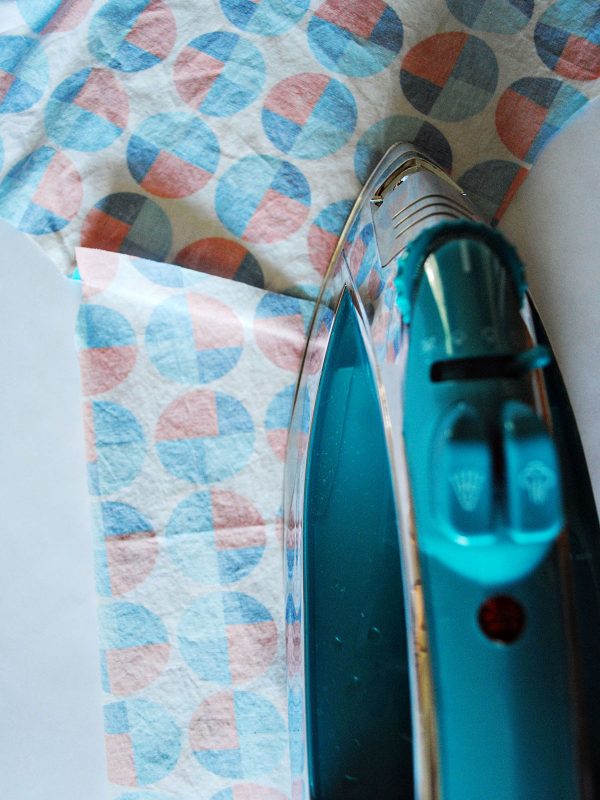 Fold the larger seam down to the stitch line. This fold will enclose the trimmed seam and enclose all of the raw edges. Press.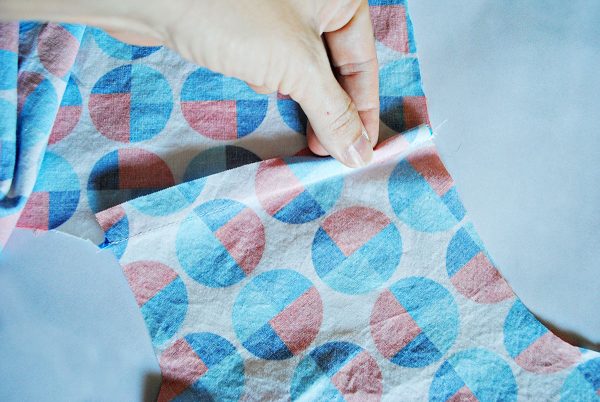 Flip your project over, and pin the pressed flat felled seam in place. Top stitch, making sure your stitches catch the folded seam. I top stitched this project with 1/4 inch seam.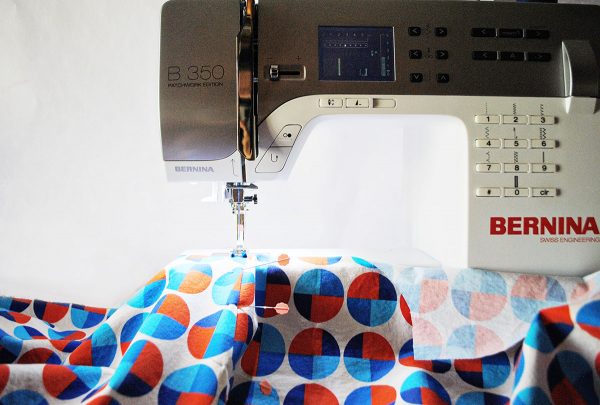 That's it!  Flat felled seams provide a very durable finish, perfect for a project that will get a lot of wear!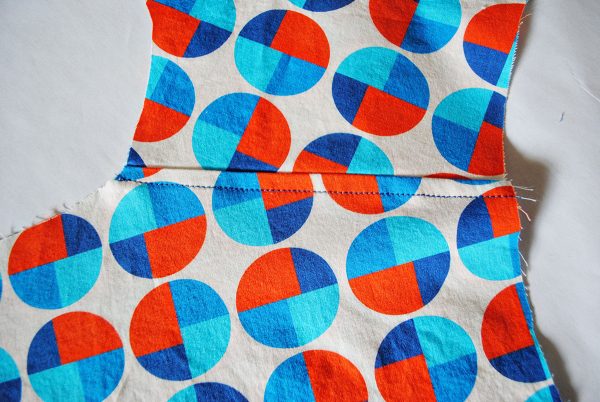 Do you have a favorite seam finish?
Difficulty level

Beginner

Time to Complete

Evening

Projects

fashion

Seasons

all seasons

Techniques

sewing, sewing a seam
What you might also like
8 comments on "Flat Felled Seams"