Betty's Wine Glass Slipper/Coaster
Here's a quick and easy project from Betty Stoltenburg at Tea Time Calicos, one that's perfect for holiday parties and celebrations. You'll entertain with ease, knowing your guests will be able to identify their drinks AND all your furniture will be protected because the slipper travels with the glass. Use coordinating prints from the same collection, or novelty fabrics from your stash (think snowman, snowflake, sled, mittens) – just make sure each slipper/coaster is a different print!
Supplies
Large scraps of two contrasting fabrics for each coaster
Coordinating sewing thread
Erasable fabric marker
Ruler
Rotary cutting equipment (optional)
Quarter-inch foot (BERNINA Patchwork Foot #37 or Patchwork Foot with Guide #57)
Instructions
Measure the base of your wine glass to determine which size wine slipper to make. If the diameter is greater than or equal to 3″, make the 4″ slippers. If the diameter is less than 3″, make the 3-3/4″ slippers. Note: 4″ slipper will also fit bases smaller than 3″ in diameter.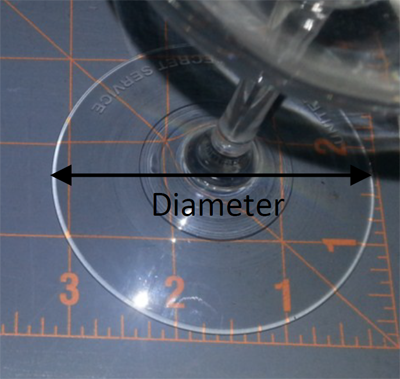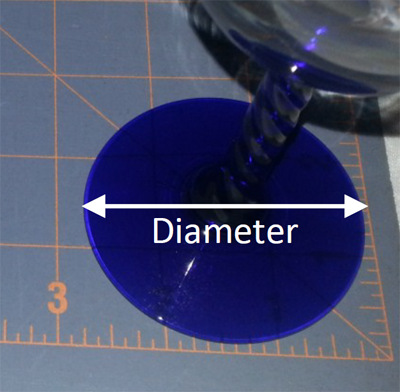 Based on the desired size, cut your fabric.
For a 4″ slipper
Cut a 4-1/2″ x 7-1/2″ rectangle of the main fabric
Cut a 4-1/2″ x 9-1/2″ rectangle of contrast fabric
For a 3-3/4″ slipper
Cut a 4-1/4″ x 7″ rectangle of the main fabric
Cut a 4-1/4″ x 9″ rectangle of contrast fabric
Mark the centers of the long edges of each fabric rectangle with a fabric marker or straight pin.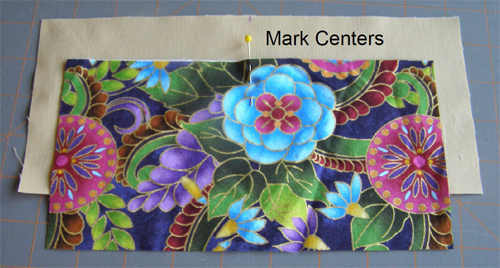 With right sides together, align the short edges of the rectangles and sew them together using a 1/4″-wide seam allowance.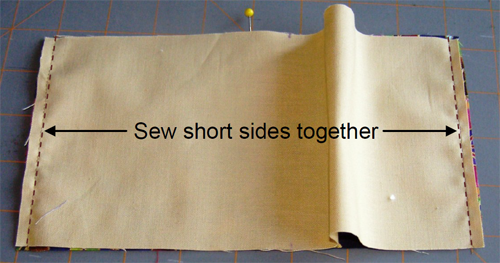 Turn the piece right side out. Match the center markings and press. There will be about 1/4″ of contrast fabric showing at each end of the main fabric rectangle.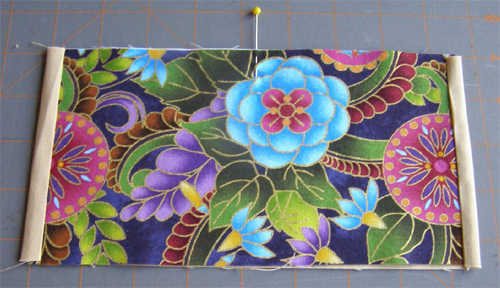 With the main fabric facing up, fold the short edges to the middle. Align the edges and pin in place.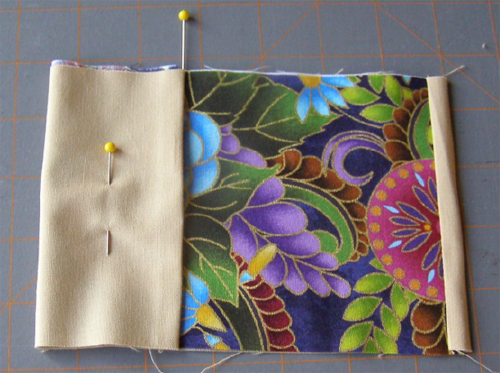 Sew along the raw edges with a 1/4″-wide seam allowance.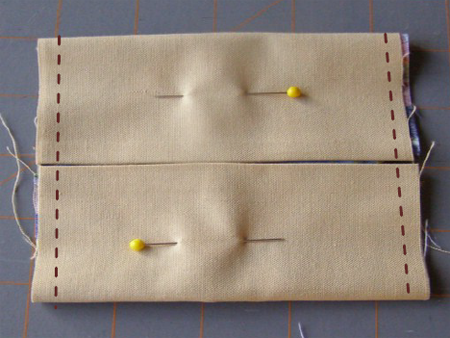 Turn the slipper right side out, making sure the corners are pushed all the way out. Press.
Topstitch 1/4″ from the outer edges of the wineglass slipper/coaster.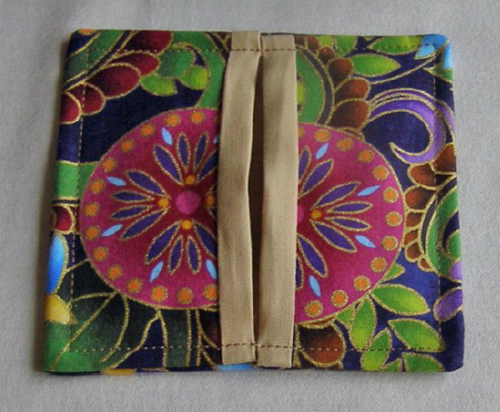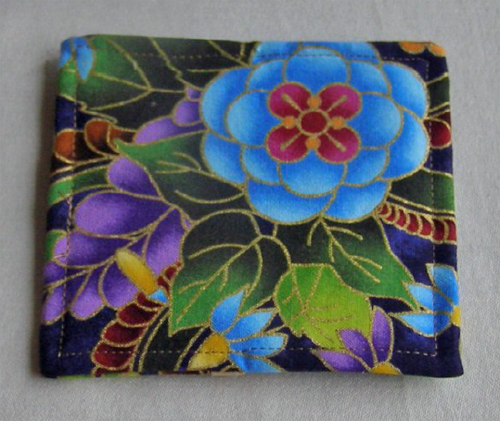 To use as a wine glass slipper, slip the wine glass base into the center slot one side at a time.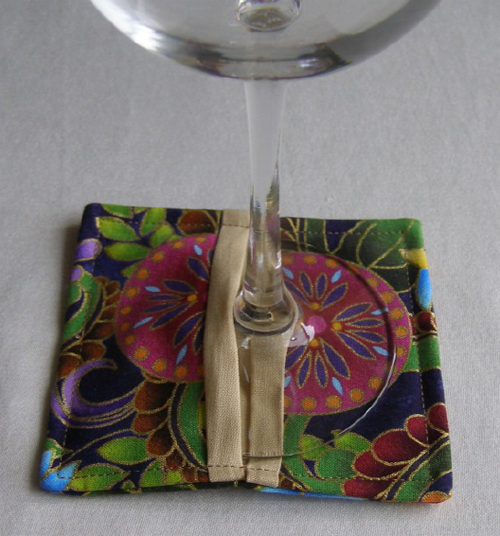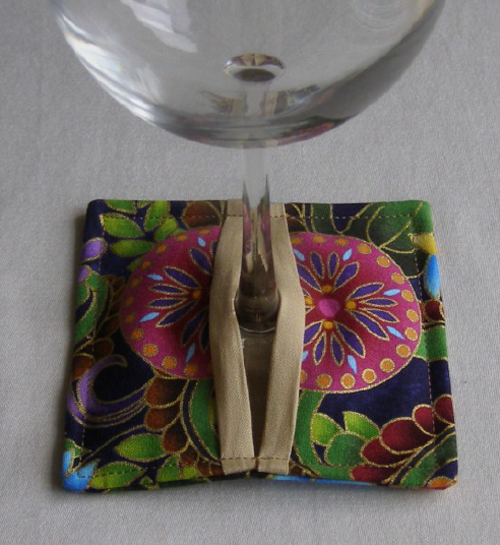 Projects

home décor
What you might also like
3 comments on "Betty's Wine Glass Slipper/Coaster"