How to Make a 15 Minute Table Runner
You really can make this table runner in just 15 minutes! Two coordinating fabrics + four straight lines of stitching + a good pressing = new table decor. Add a set of Betty's Wine Glass Slippers and you have a great last-minute house-warming or shower gift.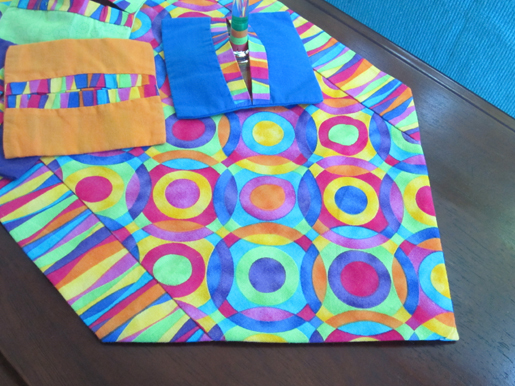 Supplies (for a 10-1/2″ x 41-1/2″ runner)
9″-wide x desired length strip of fabric #1 (center)
16″-wide x desired length strip of fabric #2 (borders)
Iron and pressing surface
Step 1) Sew the seams.
All seam allowances are 1/4″.
With right sides together, sew the long edges of fabric #1 and fabric #2 together to make a tube.

Fold the tube in half lengthwise, matching the seams. Press lightly to create guidelines through the center of each strip.

With the tube still folded, sew the ends closed, leaving a 3″ opening at one end for turning.

Step 2) Fold the runner.
Using the 3″-long opening, turn the tube right side out.
Fold the tube lengthwise, matching the long seams.
With fabric #1 (center strip) on the outside, tuck fabric #2 (borders and backing) inside, matching the corners of fabric #2 to the inside corners of the fold. This results in a long rectangle.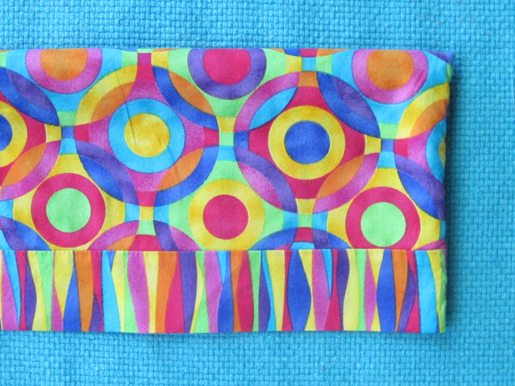 At one end of the runner, grasp the edges about 5″ from the corner. Pull away from the center, opening out the end to form a triangle. Repeat for the other end of the runner.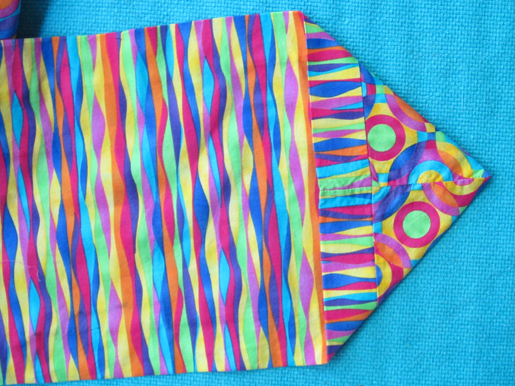 With fabric #1 on top, match the lightly-creased center guidelines of fabric #1 and fabric #2. Fabric #2 will form borders along each side of the center strip.
Press, ironing out the guidelines, using steam if needed.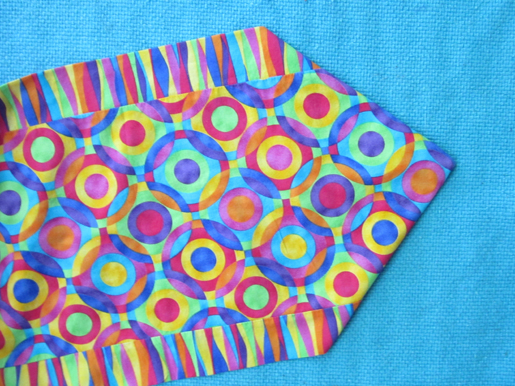 Tip:  This runner is a wonderful canvas for topstitching, decorative stitches, embroidery and applique. Embellish the center panel, leaving 1/2″ on each side for the seam allowances, then construct as above.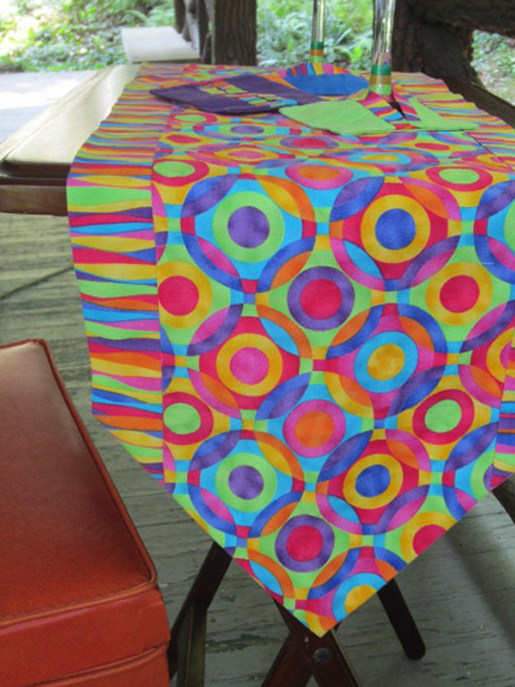 Tip: Would you prefer a narrower or wider runner? The instructions are for a 9″-wide center strip. I wanted to make different sizes based on fabric repeats, so I created this table.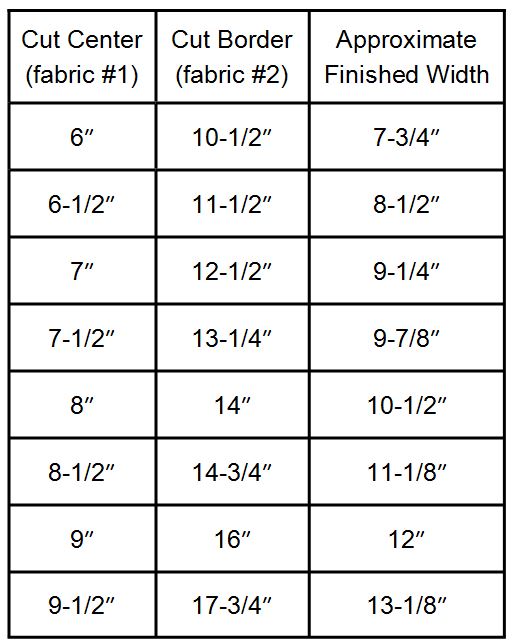 Difficulty level

Beginner

Projects

home décor

Techniques

sewing
What you might also like
3 comments on "How to Make a 15 Minute Table Runner"