Craft Day Sewing
About a month ago, a few of my friends started showing a desire to learn to sew. We had recently started gathering for a weekly "Crafts Day" and were discussing all of the possibilities for our activities. At first I was caught off guard because they had given me the impression they weren't interested in sewing. After the initial shock, I immediately started planning my course of action. Making a pillow is one of the easiest projects for learning to sew. Also, home decor items are sewing projects that generate a lot of enthusiasm.
We planned a shopping time to select the fabrics and buy the necessary supplies. The fabric store was a bit overwhelming with all of the choices, but everyone found the perfect fabric that fit their style and personality. The pillows included a corded edge using BERNINA Bulky Overlock Foot #12 to give it a professionally-finished look. The ladies and their husbands were amazed and delighted with their pillows. They are also very eager to continue to increase their sewing knowledge.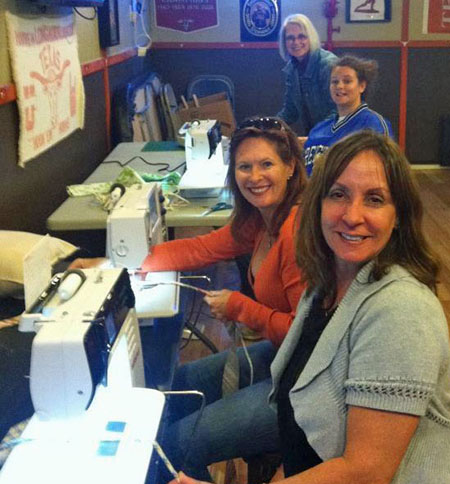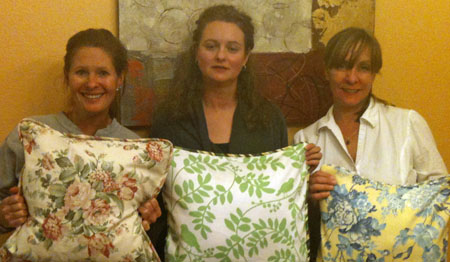 When you have someone who shares your passion, it makes your hobby even more fun. If you are in need of a sewing friend, try teaching a friend to sew or sign up for classes at your local BERNINA dealership.
Projects

home décor, pillow
What you might also like