"Dress Up Your Duds" 4-H Competition: Shelby's a Winner!
Do you remember when you first learned to sew? Some of my first sewing lessons were with a 4-H Club in Lake Katrine, NY.  I still have the first jumper I made – navy with tiny flowers – and somewhere I have the blue ribbon I won. We also had cooking classes, and I vividly remember presenting "How to Make a Fruit Salad" to an intimidating panel of judges. I guess I did okay with that, but I never won any awards for my cooking skills. I did, however, continue to win blue ribbons at the Ulster County Fair, and later at the North Carolina State Fair. Little did I know that I was setting the foundation for a career in sewing and teaching (I wanted to be a librarian or veterinarian!). Skip forward – oh, too many years to count – to 2013. I was very happy to hear from a first-year 4-H member who won a number of prizes for her 4-H project at her first competition! Congratulations, Shelby! ("Thank you" to proud mama Shauna Houser, Quilts-N-Creations, Sterling, CO, for sharing Shelby's news with us!)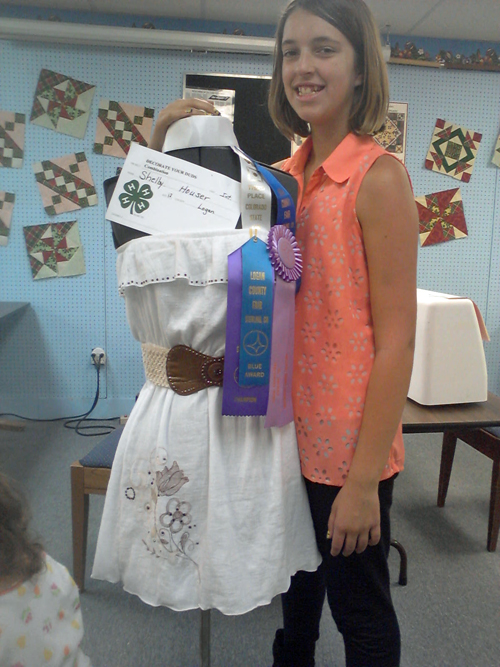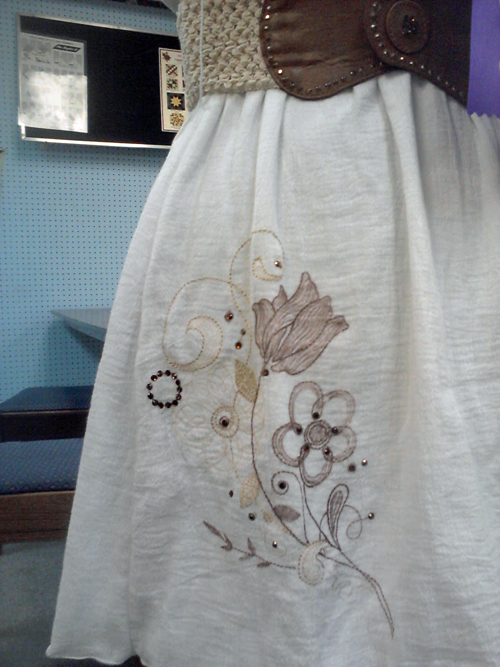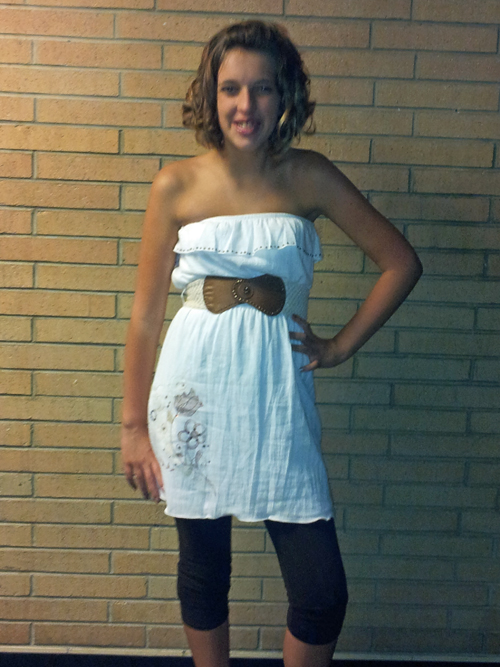 Here's Shelby with her winning "Dress Up Your Duds" 4-H project. She took a long dress, cut it off, and narrow-hemmed the lower edge. The right front of the skirt is embellished with an embroidered and painted design with Shelby customized in BERNINA DesignWorks Software, changing some of the stitches in the original design to painted lines. She added glitz to some of the embroidered and painted design, along with the belt and top ruffle.
At the Logan County Fair, Shelby received a Blue Ribbon for her interview, a Champion AWARD for class, and a Reserved Grand Champion Award overall. Her dress then went on to the Colorado State Fair where it won third place out of eighteen entries, winning Shelby yet another ribbon!
Everyone is very happy with the results, especially as this is Shelby's first year in 4-H! Her mind is already buzzing with ideas for next year!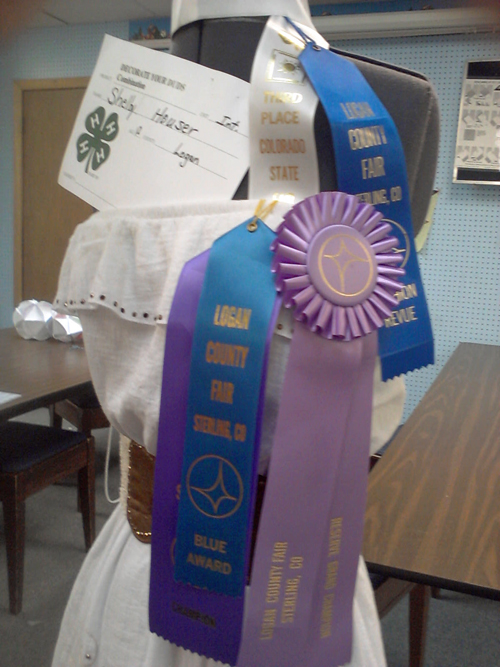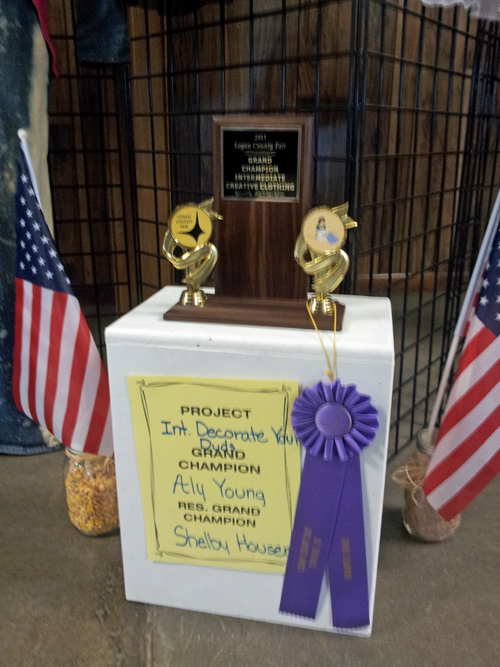 Difficulty level

Beginner

Projects

fashion

Techniques

embroidery, sewing
What you might also like
2 comments on ""Dress Up Your Duds" 4-H Competition: Shelby's a Winner!"