Embroidery Basics: Tip for Storing Stabilizer Information Sheets
The label that comes around the OESD Stabilizer has lots of information on it. The back side of the sheet contains instructions on how to use that particular stabilizer – valuable information that you don't want to lose! Here's a trick for keeping the paper sheet neatly stored right with the stabilizer roll where it will be easy to find every time you need it.
After using a roll of stabilizer, wrap the original label back around the outside. Wrap a strip of Hugo's Amazing Tape around the label and the wrapper will stay secure. Not only do you have information about the product right when you need it, but the label helps protect the stabilizer from dust as well.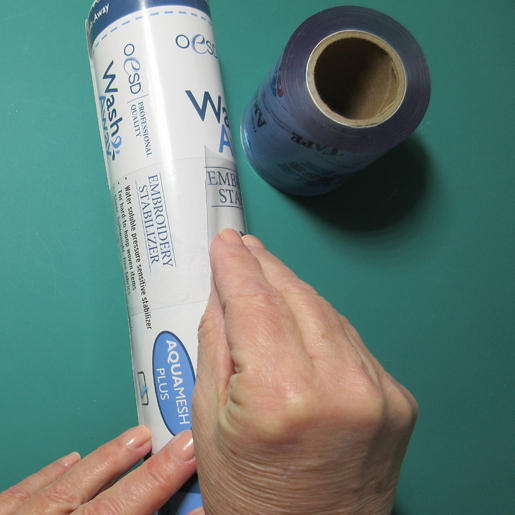 What you might also like
5 comments on "Embroidery Basics: Tip for Storing Stabilizer Information Sheets"