Hanukkah Sewing Projects
Decorate your home for Hanukkah or make something special for the Festival of Lights with these fun sewing projects from WeAllSew!
Quick and Easy Hanukkah Gift Bags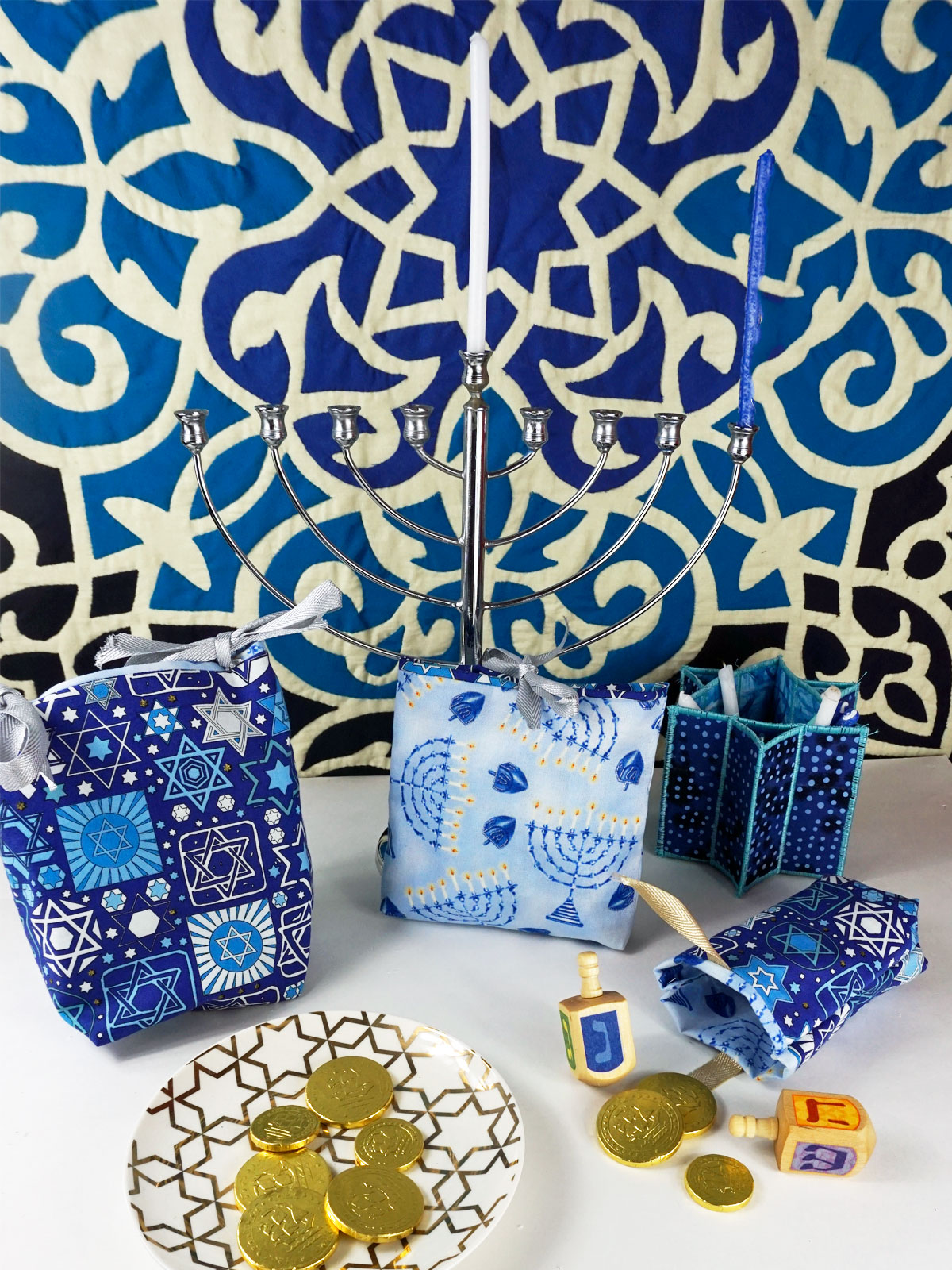 These gift bags really live up to their name! Use scraps of fabric and a bit of ribbon trim, and fill with a small gift or holiday treats. Make a bunch in different sizes and fabrics with the quick and easy Hanukkah gift bag tutorial.
How to Free-motion Quilt a Menorah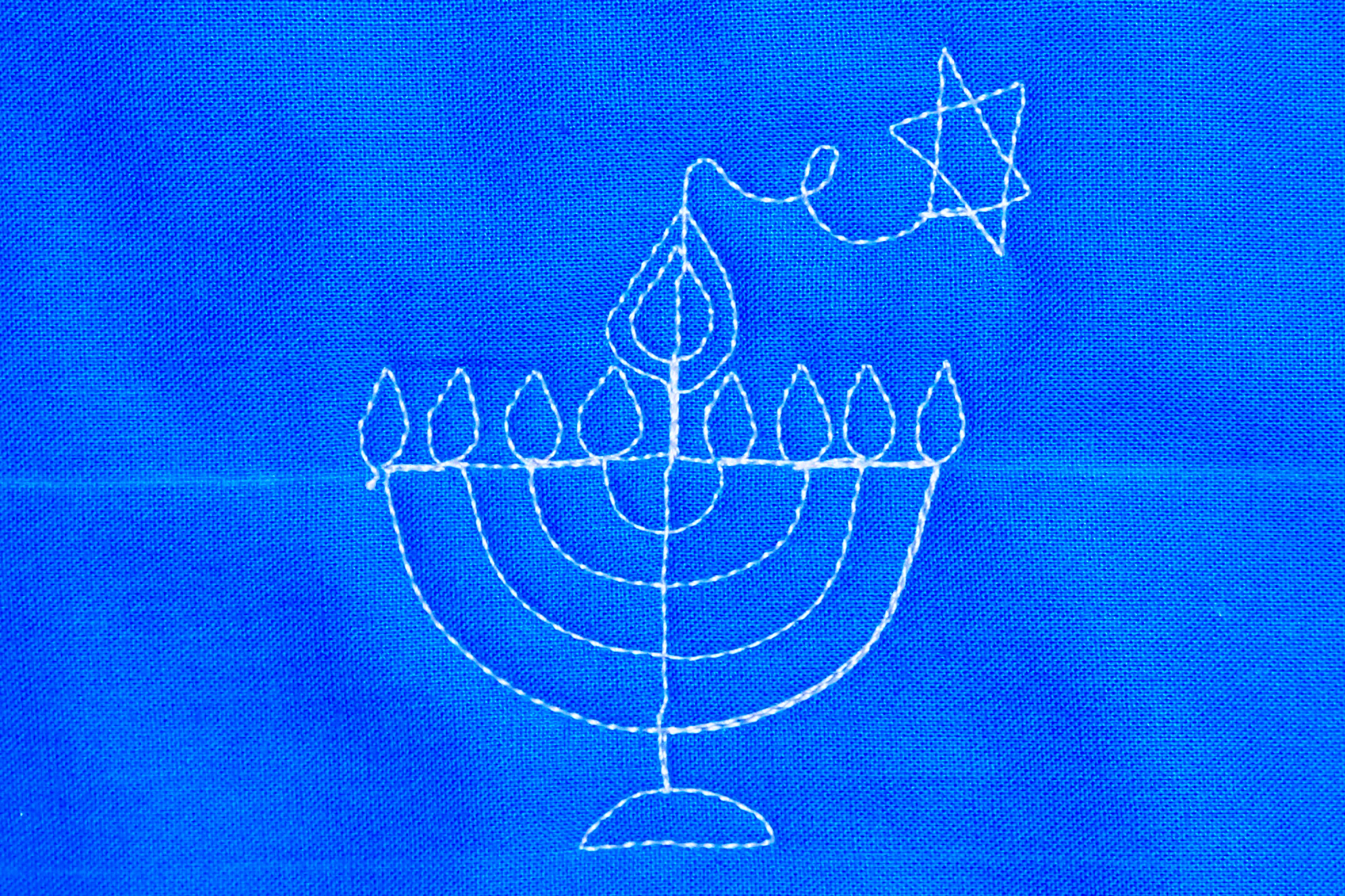 The menorah quilting pattern is a great way to light up your holiday decorations. Create a small quilt to place under your menorah or add the pattern to napkins or tea towels.
Flame-free Fabric Menorah for Little Fingers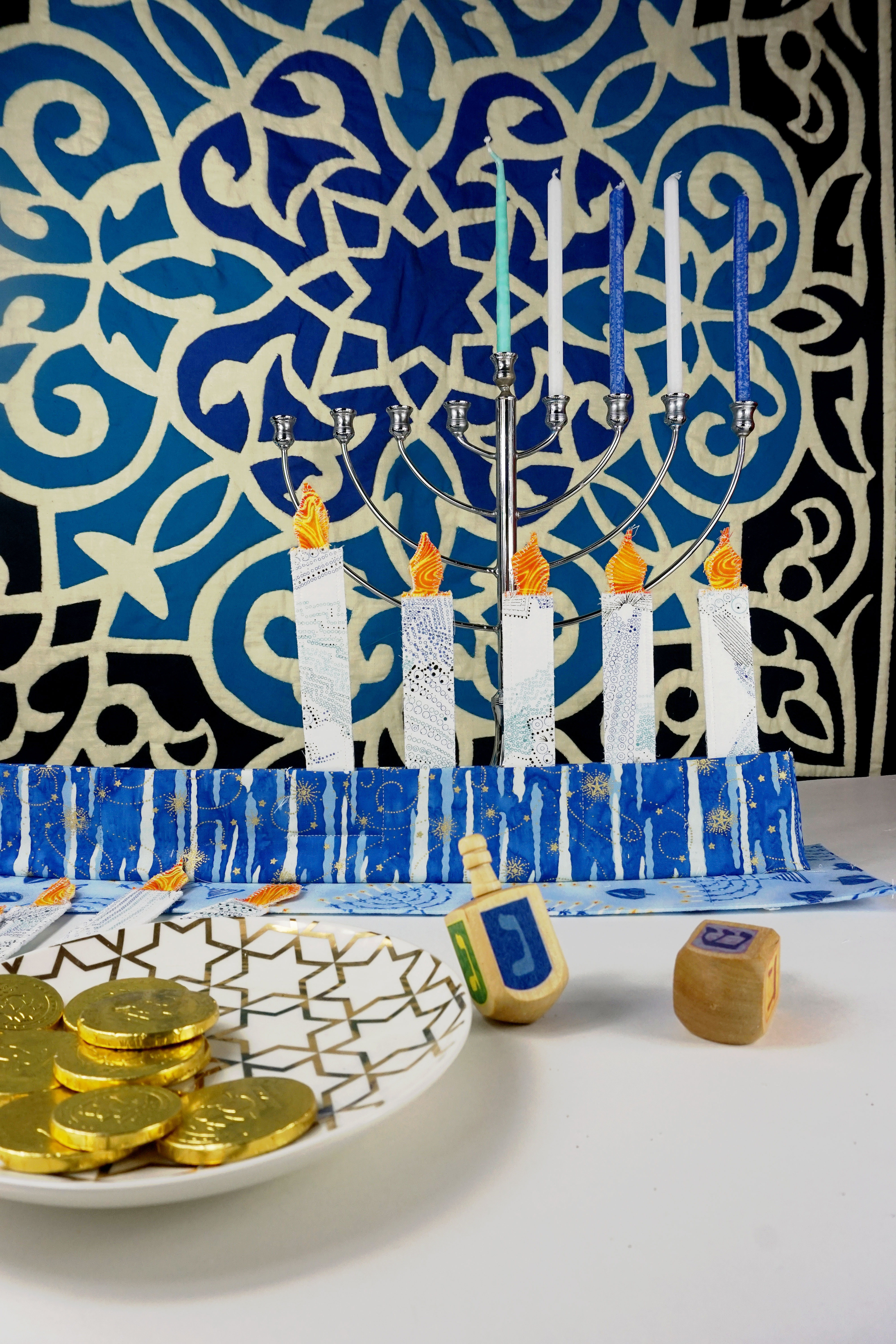 This flame-free fabric menorah keeps little fingers safe while celebrating Hanukkah. Create one for your little to greet the season.
How to Sew a Star of David Hanukkah Mug Rug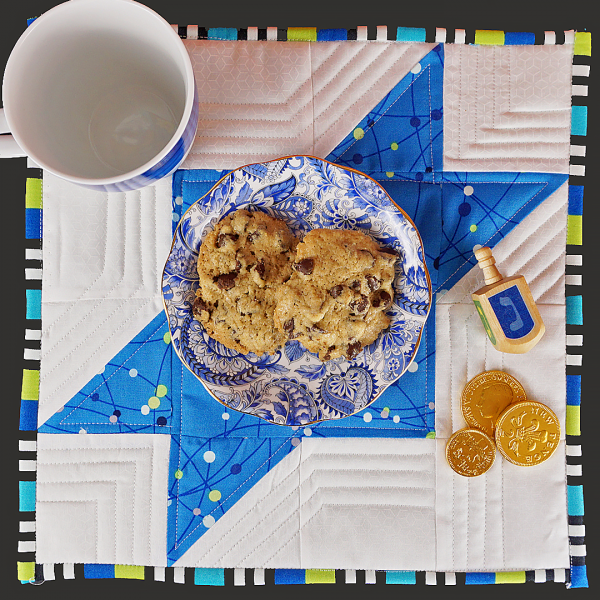 Decorate your home for Hanukkah with this cute mug rug for your coffee and cookies. This fast and easy-to-make project makes a great gift!
Hanukkah Menorah Table Runner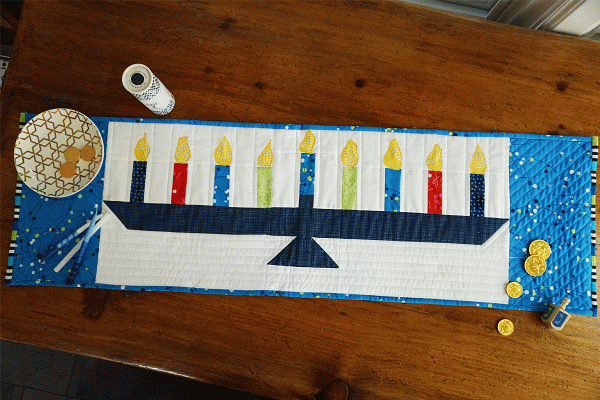 What exemplifies the Festival of Lights more than the Hanukkah menorah? This pieced table runner is just the way to add a festive spirit to your house for the holiday.
How to Free-motion Quilt a Star of David Motif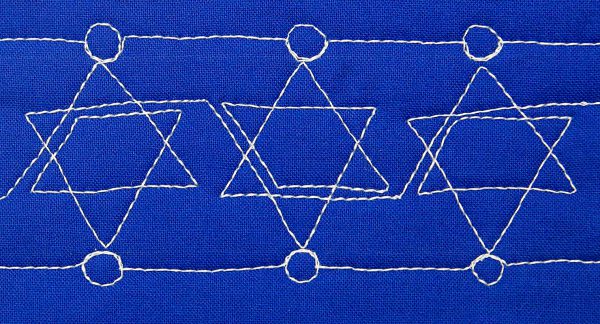 Decorate your Hanukkah quilts and mug rugs with the Star of David quilting motif. If you start with a few minutes of doodling to practice the continuous line design, you'll be able to quilt a border of stars in minutes!
Hanukkah Star of David Shaped Candle Box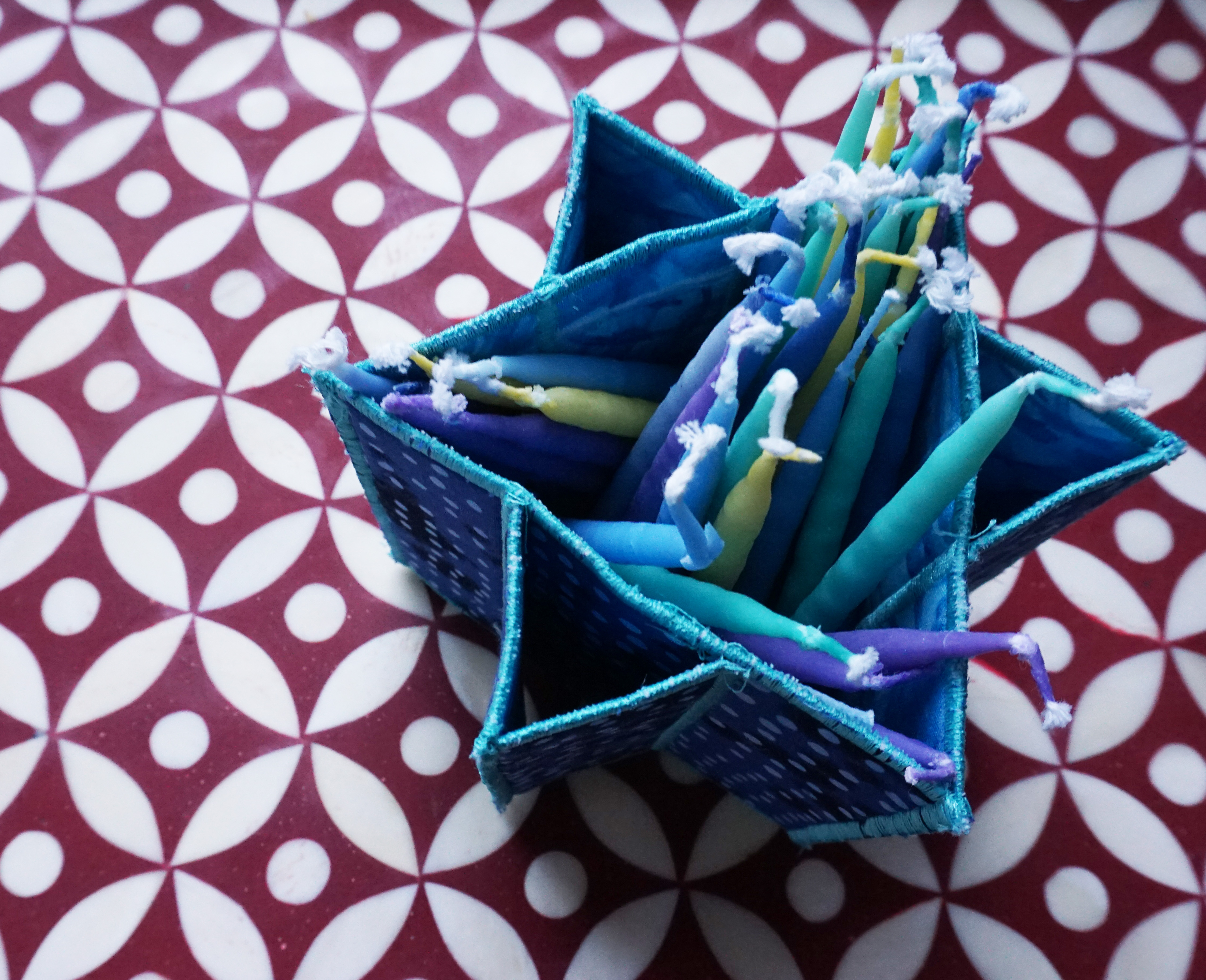 This easy-to-make Star of David candle box was designed to hold all the candles for the menorah. Plus, it makes a great gift!
Illuminated Star Quilt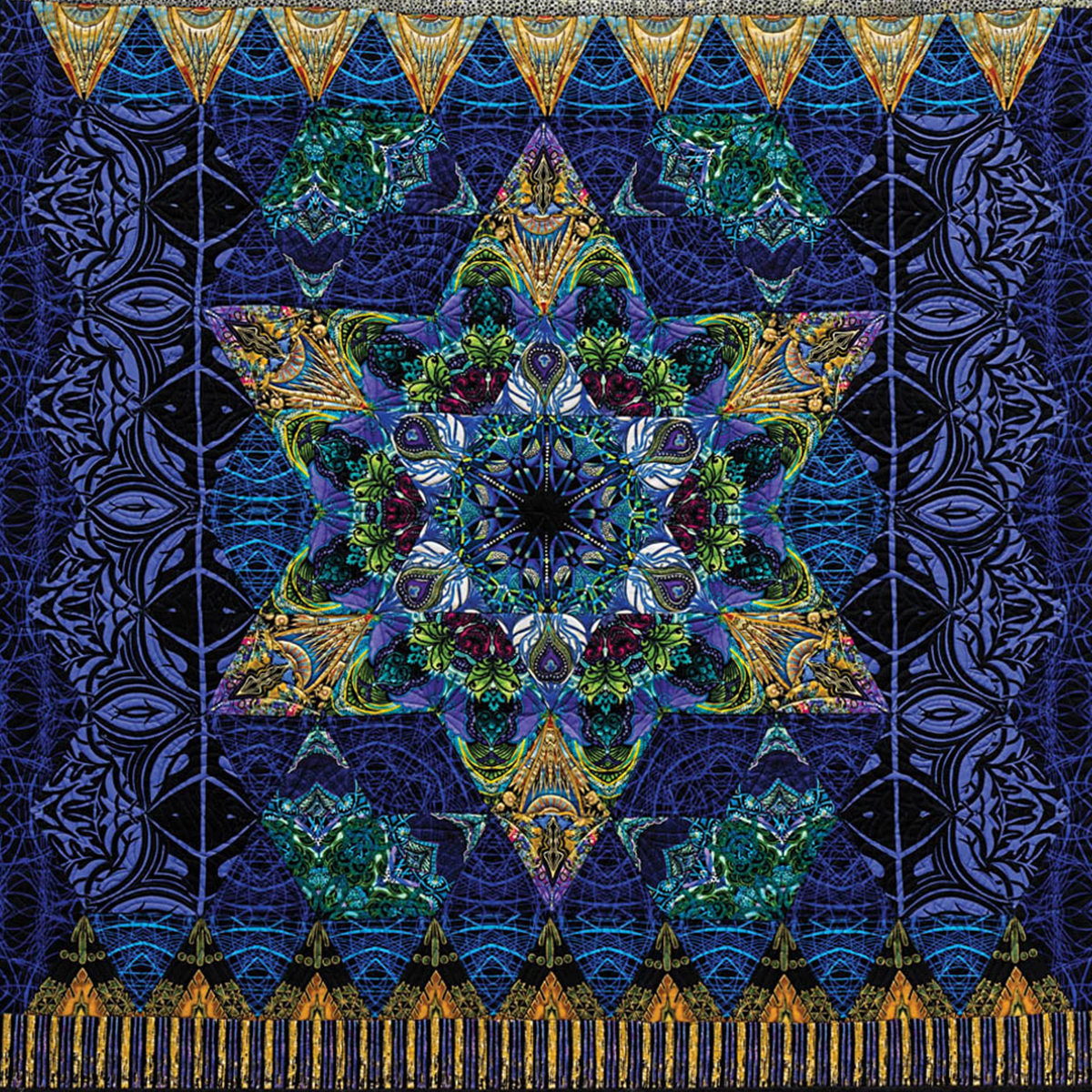 Illuminated Star was designed and pieced by Paula Nadelstern, and quilted by Claudia Clark Myers and Jessica Torvinen. Learn more about this beautiful quilt and find some inspiration for your next holiday quilt project.
Projects

candle box, Free-motion quilting, gift bag, mini quilt, mug rug, table runner

Seasons

Hanukah, Hanukkah, Winter

Techniques

free-motion quilting, free-motion quilting, quilt piecing, quilting
What you might also like