Matchstick Quilting
Have you heard of "Matchstick" quilting? This tight linear style of quilting is gaining popularity.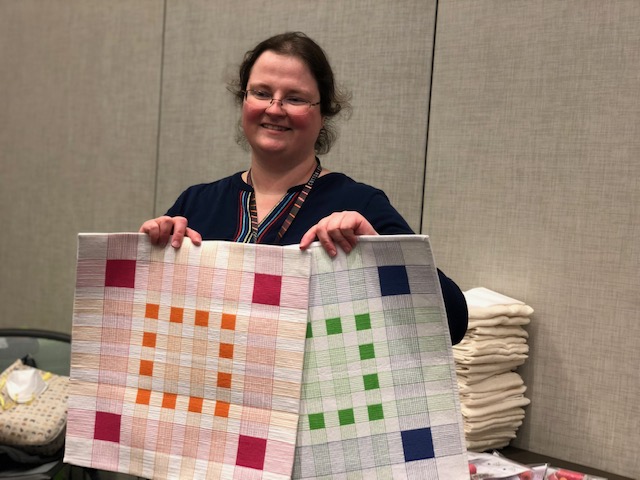 Hundreds of thousands of stitches travel in linear lines across the quilts of modern quilt designer and instructor Cassandra Beaver. These quilting lines are just ⅛ of an inch apart and create a quilting style called matchstick quilting. And Cassandra is an expert.
Matchstick quilting has gained popularity in the last ten years as the modern quit movement started to take off.  Cassandra was a catalyst that pushed this style of quilting which can be done horizontally, vertically or both ways on a quilt.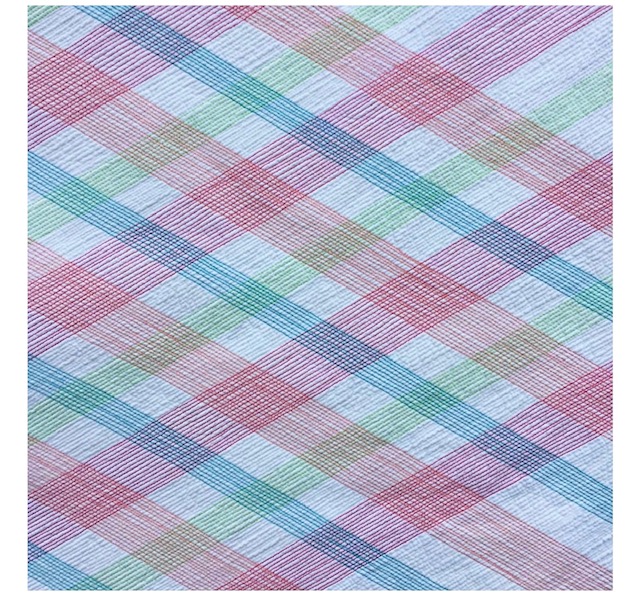 Just a couple of years after "really getting into quilting," her quilts started getting noticed and began winning awards at local and national quilt shows. "I wasn't the only one doing matchstick quilting, it was already out there, but I think I added to the conversation," she said.  Four of her original pieces are now hanging in the permanent collection of The National Quilt Museum in Paducah, KY.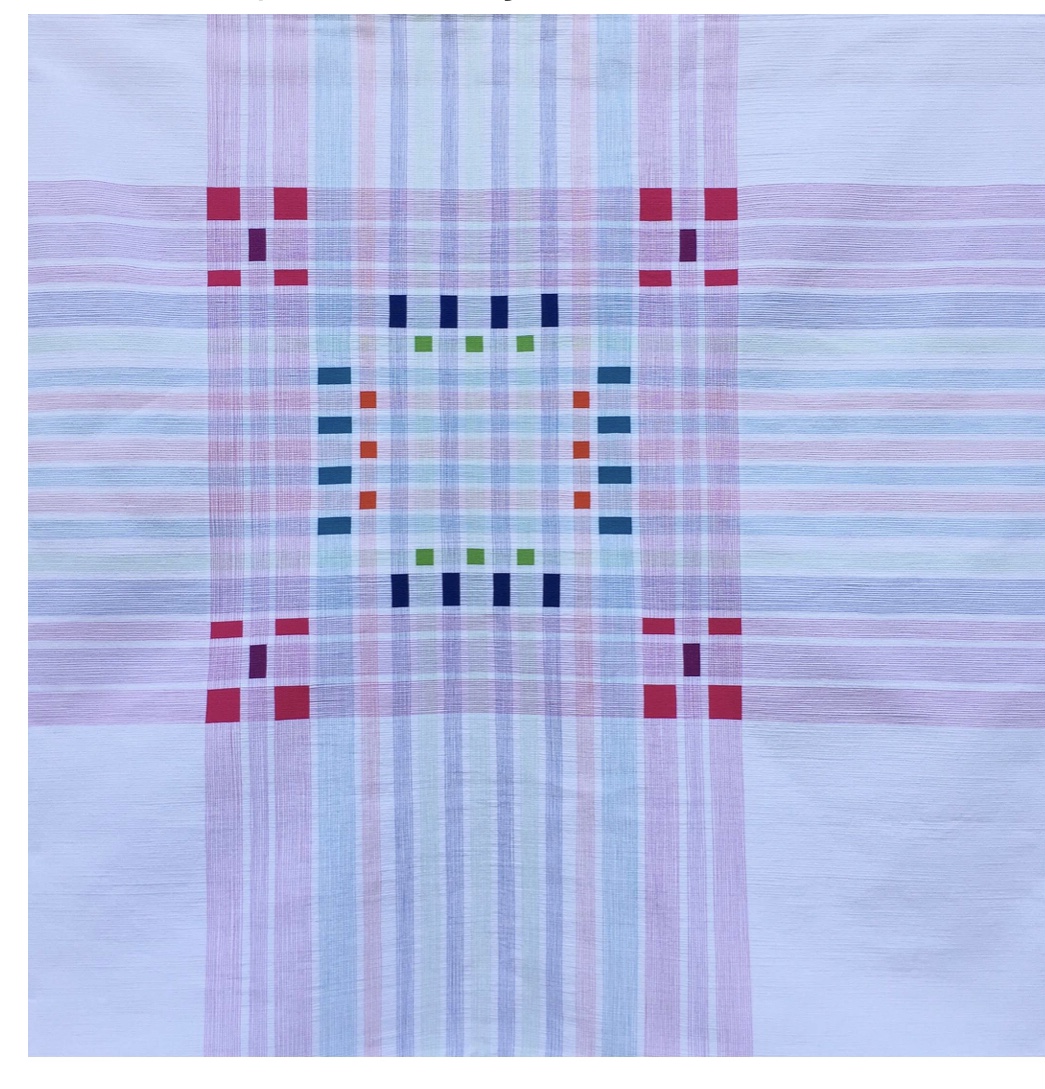 Cassandra Beaver's quilt is hanging in the permanent collection at the National Quilt Museum in Paducah, KY.
Matchstick quilting can be done on either a domestic sewing machine or a longarm machine. Cassandra prefers doing it on her domestic BERNINA 1008. with a walking foot. "I think that part of the beauty of matchstick quilting happens when it isn't quite perfect, it has more of a hand-guided feel to it—I kind of like it when it is not quite perfect.  I like the little imperfections that catch your eye," she said.
Cassandra teaches her students to mark a quilting area in one-inch sections.  She also has available a pre-printed practice panel with premarked quilting lines. (Found on Spoonflower.com).  "Once you have stitched down those initial one-inch marked lines, you can line up the edge of the machine foot and sew straight down the middle, which now creates ½ inch apart quilting lines, sew again down the middle of those lines for ¼" quilting, and one more time for ⅛" quilting.  I love my Bernina walking foot because the edge of the foot is exactly one inch, and I can line up either edge of the foot straight down to divide in half, and half again, and again, to create that final ⅛ inch stitching line," said the former theater costume and set designer.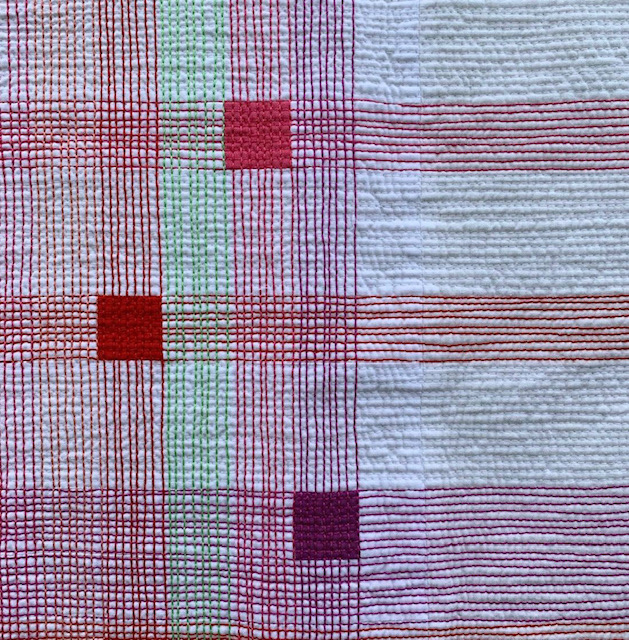 "I encourage quilters to just practice, find a piece of fabric, mark the lines and play and experiment with matchstick quilting and also experiment with different weights of quilting thread," she said.
"Right now, I am loving quilting with 28 or 12 weight threads.  I love the added texture it gives a quilt."
Is this style of quilting time-consuming? Yes.  "Sometimes, I just put on a show on TV and start quilting, and after a season of Downton Abbey, I am done with the quilt," she said.
See more of Cassandra's work on her website and Instagram:
Photos courtesy of Cassandra Beaver.
Used Material

BERNINA 1008, walking foot

Projects

quilt, quilting

Seasons

all seasons

Techniques

quilting, straight-line quilting
Used Products
What you might also like