How To Create Fabric Fortune Cookies
In celebration of the Chinese New Year, Carol Ann Waugh shows us how you can create fun and easy Fabric Fortune Cookies.
I love making these fabric fortune cookies to give out as a free "thank you" to people who visit my art gallery on first Fridays. People love them and it's a great way to use up every last scrap of fabric in my stash!
Because my "fortunes" also encourage them to "buy art," it has my website listed. People might visit my website afterwards and sign up for my monthly newsletter. In any case, I've always believed that giving away something for free is fun! I can see these used at weddings, showers, birthday and holiday swag bags, and for any occasion where you need an inexpensive, but hand made and unique, gift in medium to large quantities. I made these as Christmas tree ornaments and gave one to everyone who worked at Craftsy after my first class went live in the fall of 2011. Once you see how fun and easy these are to make, you will think of lots of opportunities to give them away!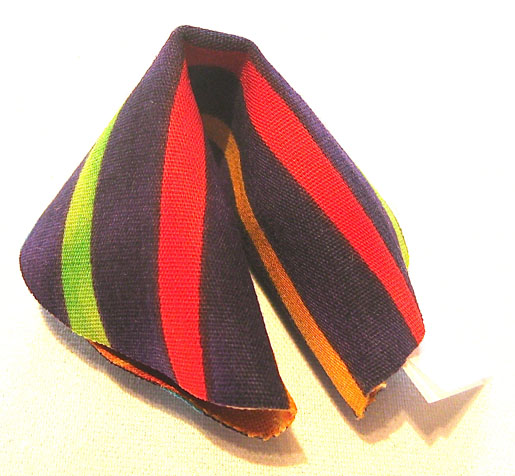 Materials
Variety of cotton fabrics
WonderUnder from Pellon (sold at fabric and craft stores)
Elmer's glue
Mini binder clips (sold at office supply stores)
Stiffy® fabric stiffener (sold at craft stores)
Plastic cup (8 oz)
3-1/2 inch circular template or compass (sold at art supply stores)
Extra fine sharpie or mechanical pencil
Sharp scissors
Plastic sheet to protect working surface
Paper towels
Instructions
1)  Select two different coordinating fabrics in the same size.  I like to use FQ's (fat quarters in the size 18″ x 22″). Generally, I like to have a patterned fabric on the outside and a plain fabric on the inside although there are no rules!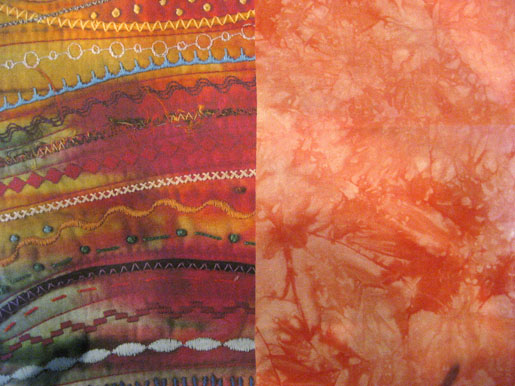 2)  Cut a piece of WonderUnder slightly smaller than one of the fabrics and iron it to the back side of one of the fabrics. After it is cool, remove the paper backing and iron the two fabrics together with the WonderUnder in the middle, wrong sides together.
3)  On the lighter side of the piece, trace 3-1/2″ circles using a template or compass and a Sharpie or pencil; whatever works so you can clearly see the line. You should be able to trace twenty circles from each fat quarter.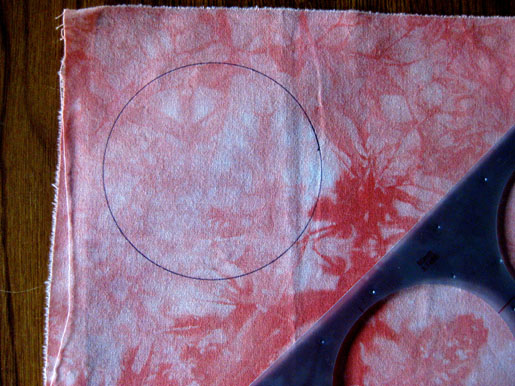 4)  Cut out the circles on the inside, on the lines so the tracing lines don't show.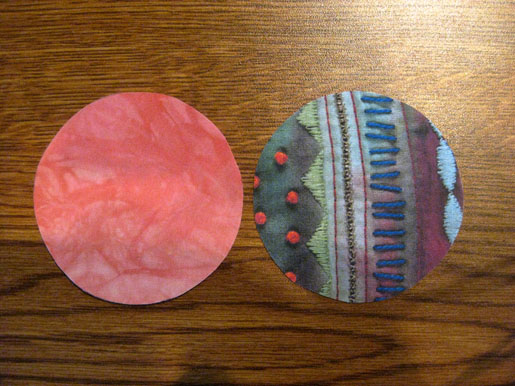 5)  Place a dot of Elmer's glue on the top of the circle, fold in half and put a binder clip on top of the circle with the glue.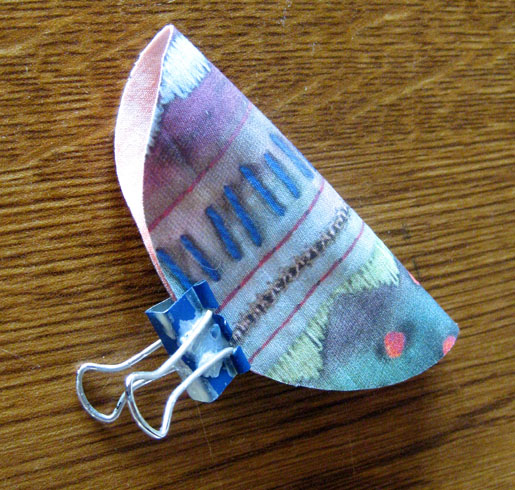 6)  Once the glue is dry, remove the clip and fold the circle so that the glued surface is on the top. Clip the edges of the cookie.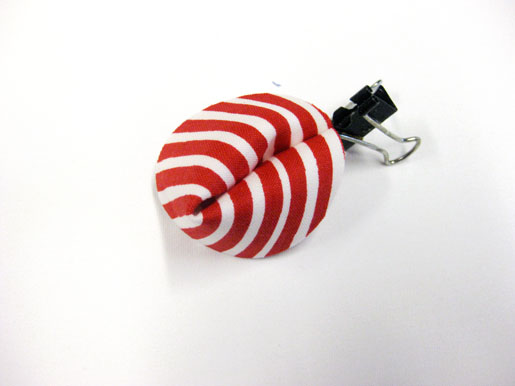 7)  Prepare your working surface by putting a plastic sheet on your table and cover this with one layer of paper towels.
8)  Dilute the Stiffy® to 50% strength by adding water. Put this diluted mixture into a plastic 8oz glass. Dip each "cookie" into the mixture and make sure all the surfaces are covered. Drain as much mixture off the cookie as possible before placing the cookie on the paper towel.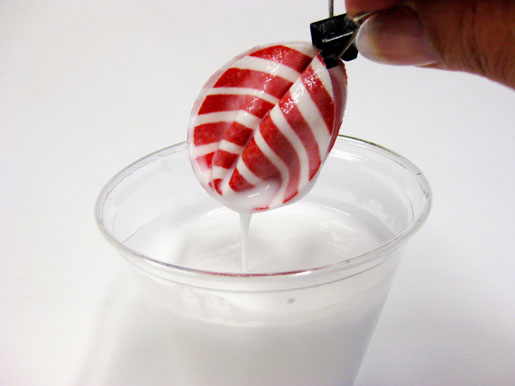 9)  Once all the cookies have been dipped and placed onto the paper towel, move the cookies directly onto the plastic (by this time, the paper towels have absorbed all the extra mixture). Let dry over night.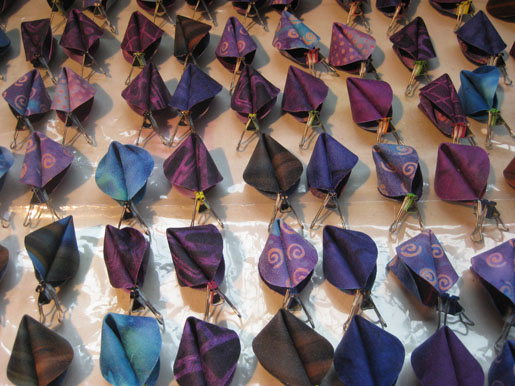 10)  In the morning, your cookies are done and ready to have paper fortunes inserted into one of the sides.
11)  Think about what you want your fortunes to say and create these on your computer. My fortunes are only three lines. I have six different "fortunes" so people don't always get the same one. Here's an example:
Art makes a house a home!
Lucky numbers 3,13, 23, 33, 39, 5
www.CarolAnnWaugh.com
12)  Print off the fortunes, trim them to size and insert into the cookies.  You are done!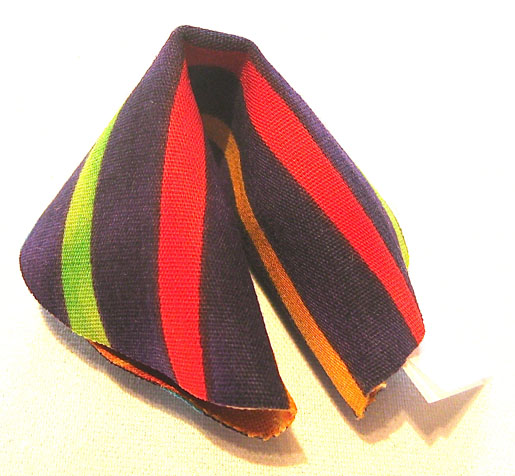 Techniques

crafts
What you might also like
One comment on "How To Create Fabric Fortune Cookies"