Indygo Junction's SoHo Bandana Blog Tour
Thanks for joining us on for Indygo Junction's SoHo Bandana blog tour! We're excited to be part of the tour and join them in their National Sewing Month celebration. Have you seen Amy Barickman's new SoHo Bandana fabric line? It's so cool! With more guys than gals on my holiday gift-sewing list, it's awesome to have a new fabric that isn't too "girly" – this collection is great for humbug bags, mug rugs, and quilts. Guest blogger Betsy Blodgett from Indygo Junction is here to show some of the awesome projects they've made using SoHo Bandana, and tell us about a big give-away they're having at the end of the month (tomorrow, actually!). Jo

SoHo Bandana is the newest fabric line from designer Amy Barickman. An avid vintage bandana collector, Amy was inspired by those classic prints, but wanted to update them for a contemporary audience. What emerged is a fun, modern take on a print that we all know and love!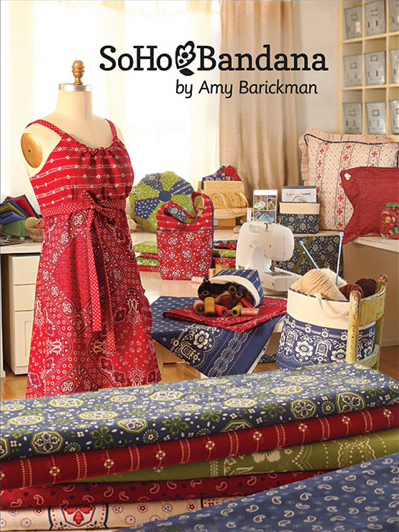 When I think of bandana print, images of classic Americana spring to mind. Farmers, picnics, Kennedys, that sort of thing. Which is great, but not necessarily something I would use for me. What I love about the SoHo Bandana collection is that it evokes that Americana feel, but in a way that is right for my style.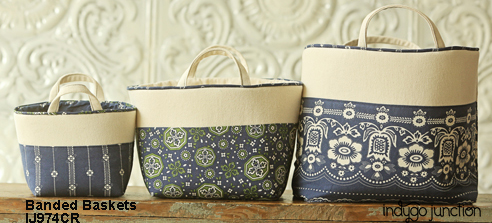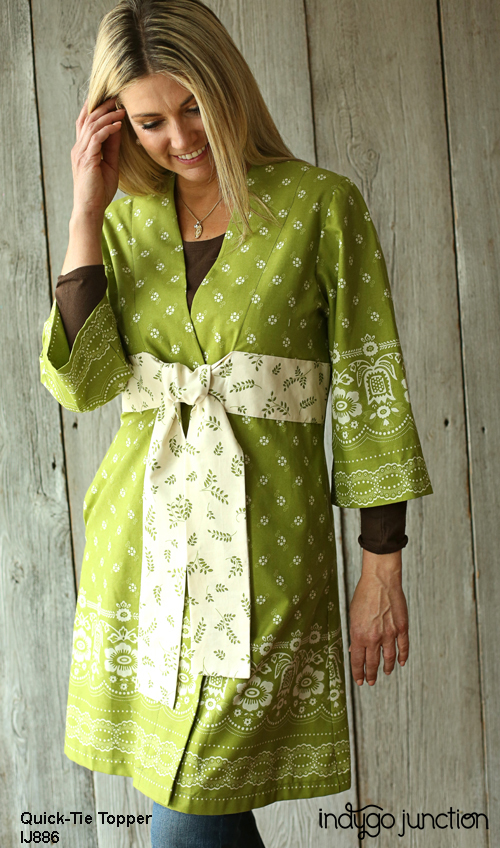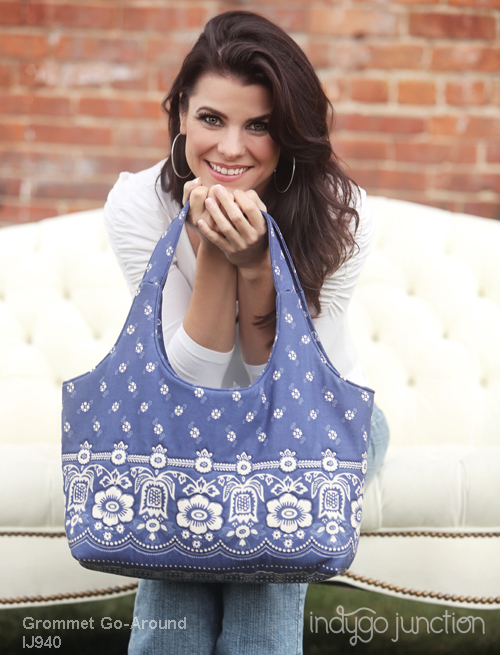 I'm head over heels for that border print! One of my favorite things to sew is skirts, and I love to use border fabrics (which are so hard to find!). I have an idea to use the navy border print in a full 50's style skirt and embroidering around the bottom. But I also want to use it for some pillows I have in mind, and the new Banded Baskets pattern (above). Would it be weird to have an outfit to match your home decor accessories? Nah!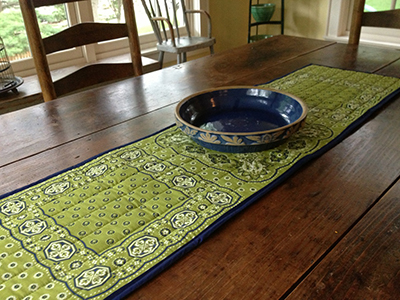 I love the classic bandana print in the kitchen. The green really pops, and would look great with some crisp, white plates. This table runner would be a quick and easy project to make. Start with a pre-cut stabilizer table runner (this one is 20 x 50), cut out your fabric to match the dimensions, and quilt it any way you please. This example has simple straight line quilting, but this would be a great time to experiment with a crazy quilt stitch. Then, simply finish the edges with bias tape.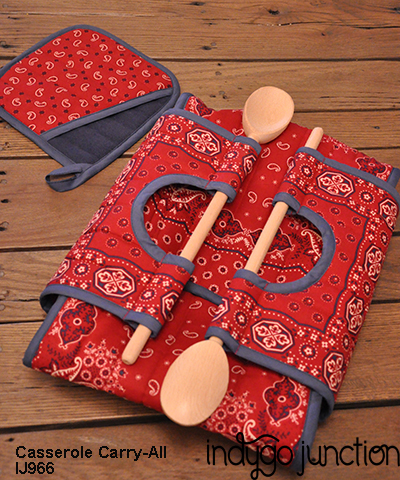 And for the piece de' resistance? A bandana Casserole Carry-All! Spoiler alert to my friends and relatives, I have a pile of these started, so there is a good chance you will be getting one this Christmas. Then, we can have a potluck party!
SoHo Bandana isn't just for the kitchen though, it looks beautiful in bags…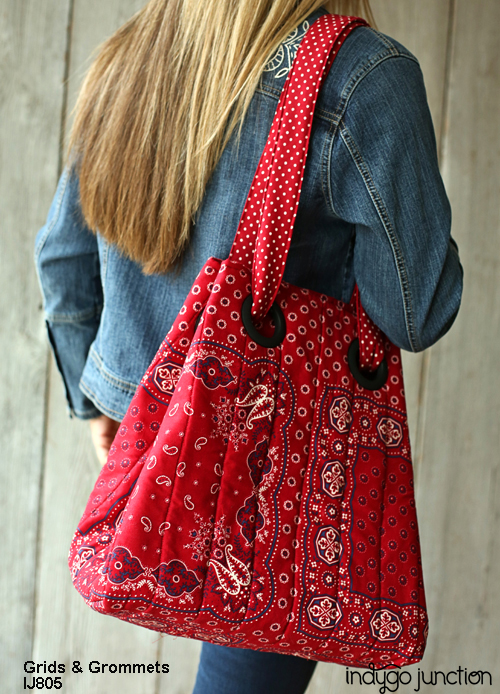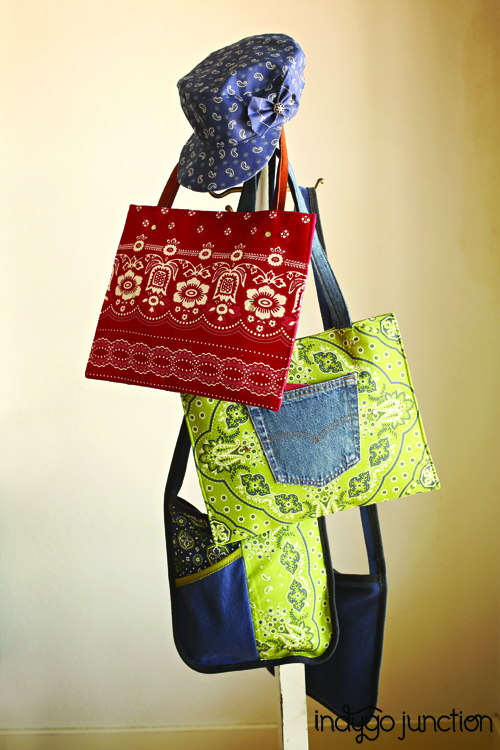 And it's great for garments. (Here it's combined with Amy's other new fabric line, Crossroads Denim).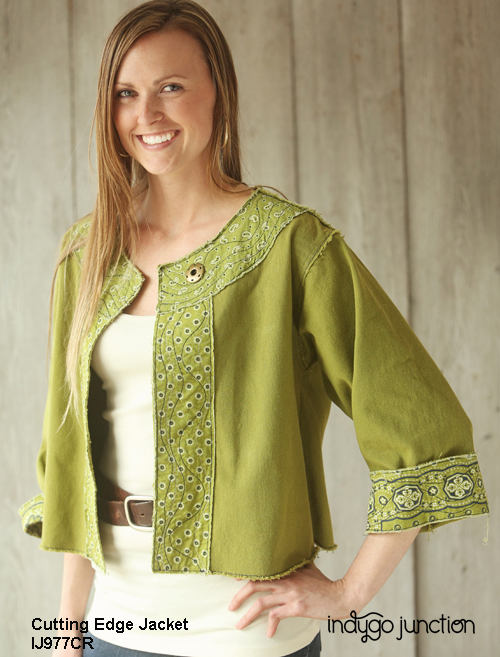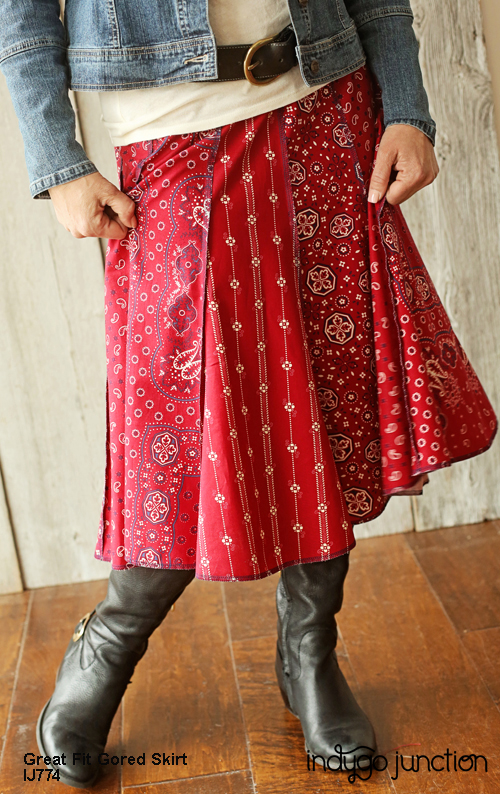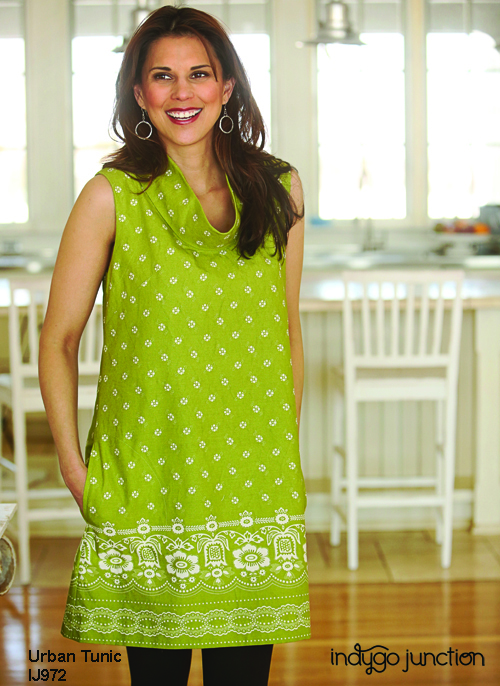 Guess what! You can win some SoHo Bandana fabric for yourself — to enter for a chance to win, leave a comment below about your favorite bandana print and what you would use it for. A winner will be selected Monday, September 30, at 11:59 pm (East coast time).
Oh, I nearly forgot to tell you about the BIG GIVEAWAY! In honor of National Sewing Month, Indygo Junction has partnered with 15 of our favorite sewing vendors (including BERNINA!) for a grand prize giveaway. You could win fabric, notions, a thread caddy cabinet, books, patterns and even a sewing machine! To enter to win, follow this link to the SoHo Bandana Contest page: http://www.indygojunction.com/blog/customer-service/national-sewing-month-giveaway-soho-blog-tour.
Good luck! Betsy
What you might also like
36 comments on "Indygo Junction's SoHo Bandana Blog Tour"