Jessica's Wedding Gown, Part 1
And so the saga begins……
Actually, it began some time ago when my daughter got engaged. I was thrilled when she asked me to make her wedding dress!  I love to sew garments and my favorite thing of all to make is bridal gowns. I have probably made close to 25 gowns during the few years I was a custom dressmaker.
Our first step in this process was to narrow down exactly what she wanted. This was a task in itself! Jessica sometimes has a hard time making up her mind and she sometimes changes her mind, which makes me a little nervous.
She, of course, pored over all sorts of bridal magazines to help narrow her choice, but there is nothing like seeing the gown on your shape to help you decide on the final style. So she tried on all sorts of gowns at many different places. I want her to be sure that the gown I make her is EXACTLY what she wants.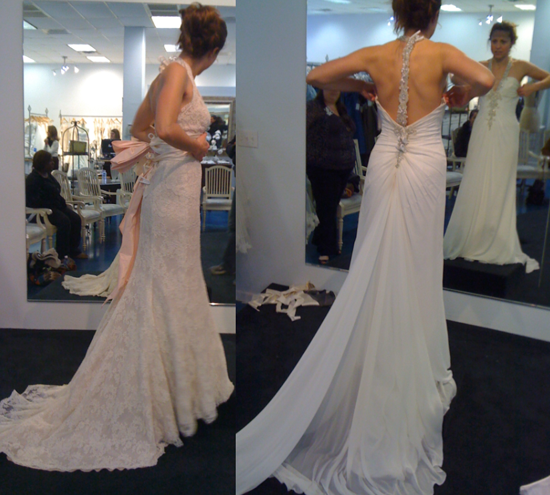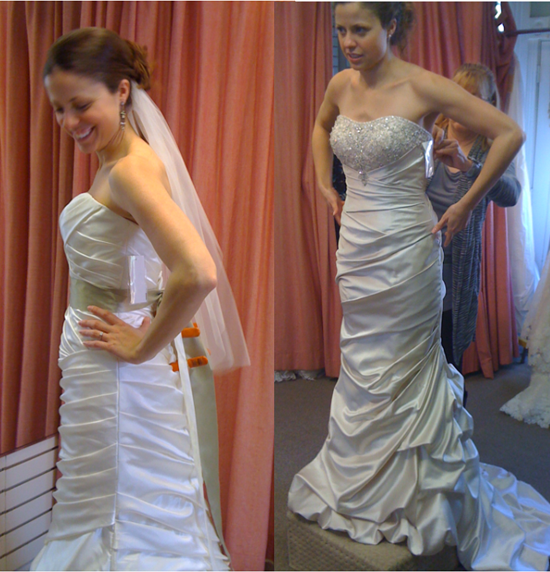 She tried on romantic gowns, traditional gowns, dramatic gowns, frilly and lacy gowns, plain and simple gowns, and some that were bedazzled with beads and sequins. She has finally chosen the style and we are ready to begin the gown!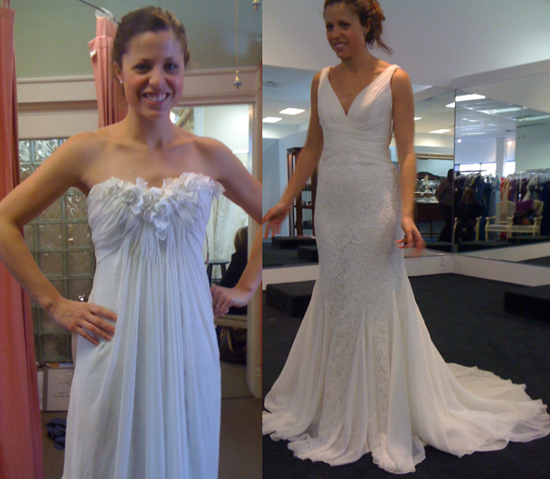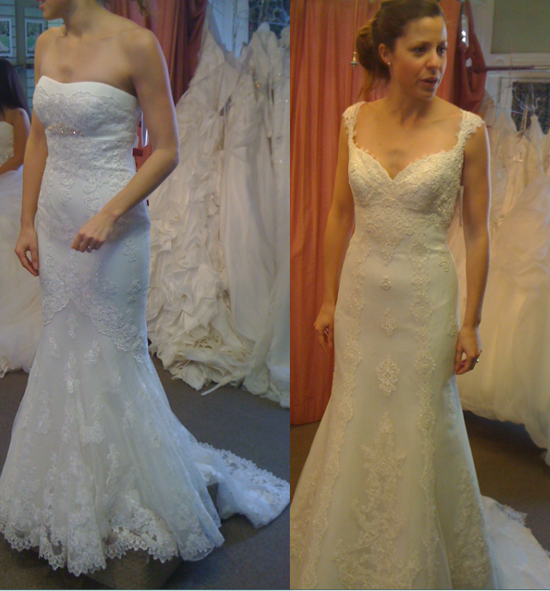 Just a few tips on this process:  Be sure to take a measuring tape with you to measure the length of the train, flare of a skirt, and other garment details. A camera, of course, for keeping track of all the styles is very helpful. If you can take pictures of the front and the back view by using a mirror, this helps give you a good perspective of the gown. Also, close-ups of any special features of the gown may help, too . A notepad to record the manufacturer's name, fiber and fabric information, any special garment details, and price of the gown will help you later when you piece together the ideal gown. Make note of the construction under the dress as well—petticoats, interfacing, and boning. BTW, most bridal salons do allow picture-taking.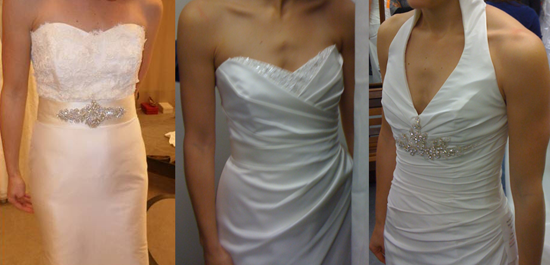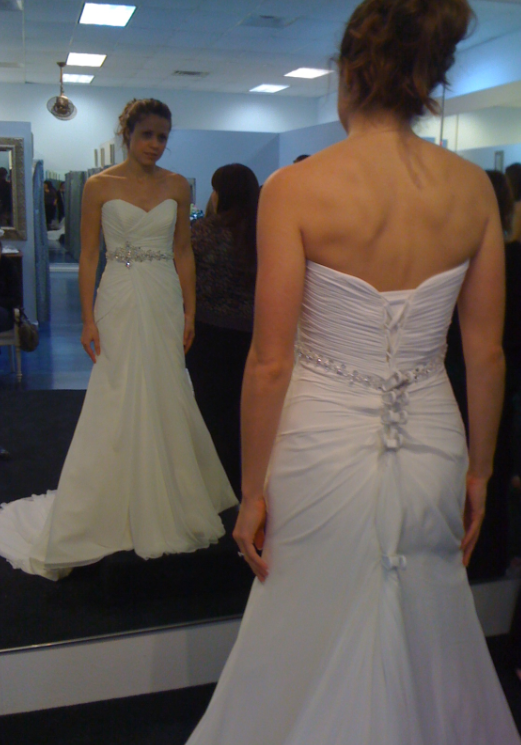 Now on to the next steps….taking measurements and making the test garment.
My next few blogs will be about the process of making this very special project for a very special daughter on this, her special day.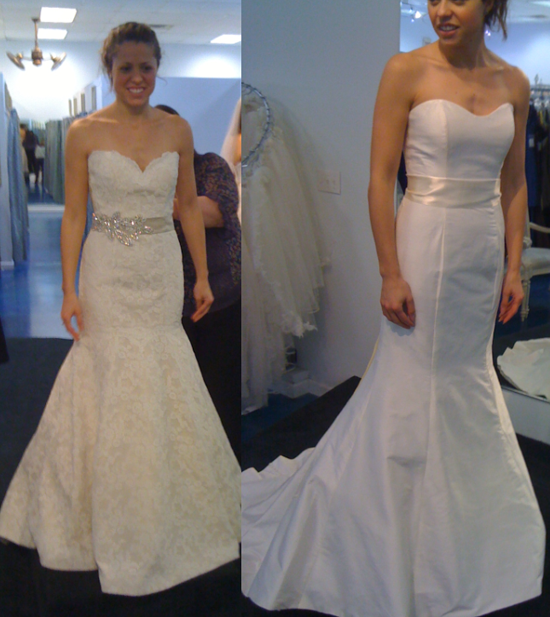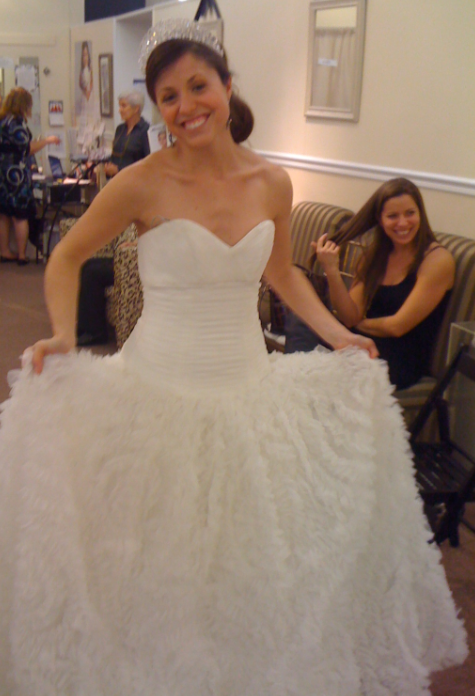 Projects

fashion
What you might also like
8 comments on "Jessica's Wedding Gown, Part 1"