I am finally starting my daughter's wedding dress! She has made a decision on the style and the fabric and I'm ready to begin! Measurements have been taken, fabric has been purchased, and the "test" dress will soon be ready.
This is not the first wedding dress I've made for her. I ran across a picture of the first one—she was 4 or 5 years old and I'm trying to think of a way to incorporate this picture into the wedding. Any ideas will be appreciated!
More later….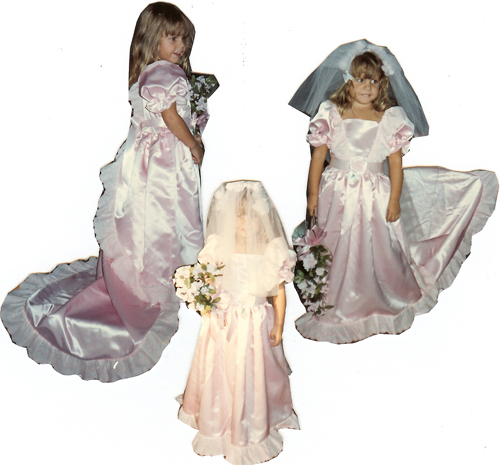 Click to see Part 1 and Part 2.