Peace, Love, and Joy
I have never been what most people think of as a traditionalist, especially where the holidays are concerned. I don't have bright red and green adorning my halls, and pine and holly items are a rare find on my cul de sac. What I do love is teal and red, great lettering, and simple clean lines… whoops, I forgot to mentions, cute little birds. I am also running out of time to finish projects so I have to look for easier ones that can be done mostly in the embroidery hoop; thank goodness for my BERNINA 830 E and the fantastic space in the Jumbo hoop.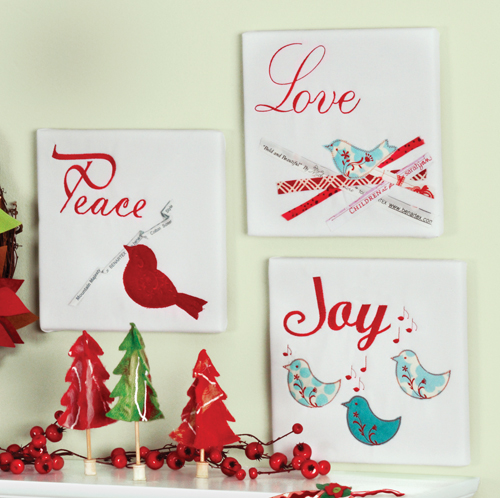 I took to my computer first to design the trilogy: Peace, Love, and Joy. I used simple letter kerning, manipulation, and pattern run items to create my pieces. The best part was incorporating my new Chirpy Bird designs. I used straight lines as placement and stitching lines for a fabric strip and selvedge edge "nest."  I saved the designs on a stick and loaded them onto my machine.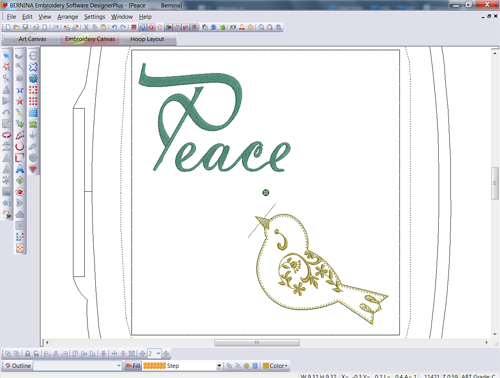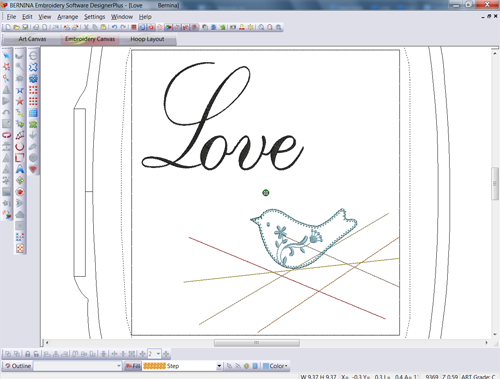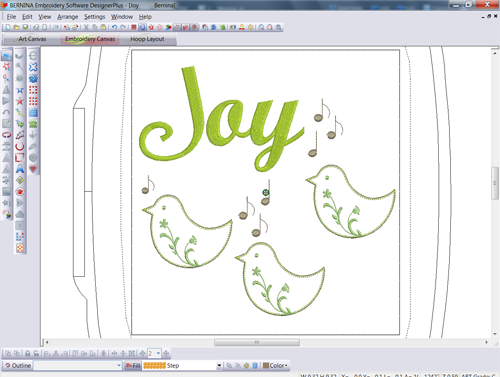 In a couple of hours I had completed three small wall hangings. Very easy since they were wrapped around pre-made 10" canvases. There was no quilting, no binding, and no sleeve to make. Voila! I am one step closer to being ready for the holidays.
Projects

home décor

Techniques

applique, embroidery
What you might also like
4 comments on "Peace, Love, and Joy"