Quilting Inspiration: Frank Lloyd Wright's Home and Studio
I first became acquainted with Frank Lloyd Wright at a young age as a child living in Oak Park, Illinois. Not only did we attend the Oak Park Unity Temple designed by Wright, but we often toured the Frank Lloyd Wright Home and Studio (the family home Wright built for himself in Oak Park). What I've always loved about his early buildings in Oak Park is the way Wright used basic geometric shapes together. Not only do geometric shapes build each of the rooms and the overall structure, but they are also repeated in decorative elements both inside and out.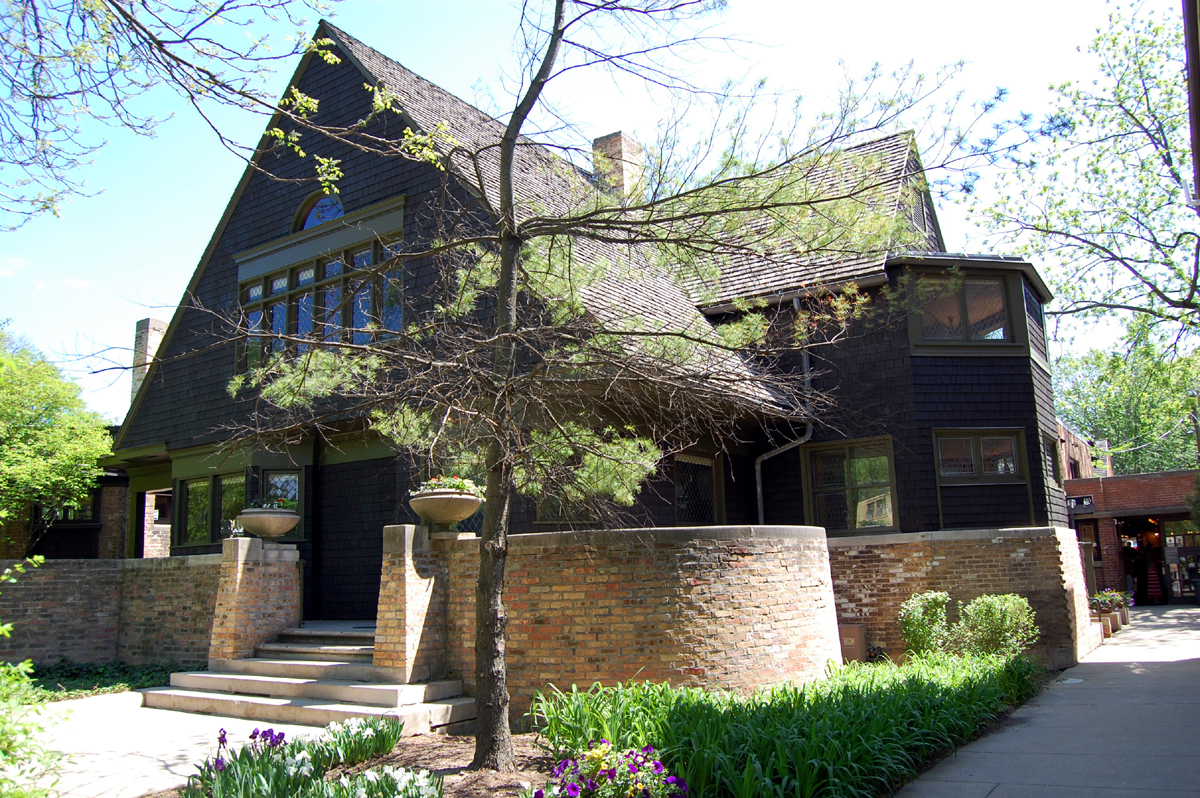 Wright's designs have also influenced other artists, crafters and quilters alike. In fact, I've seen many quilts inspired by Wright's designs, and I bet you may have, too. A few of my favorites include Julie's quilt shares at the Quilting Board, a few examples of what came from the Ann Arbor Modern Quilt Guild's Frank Lloyd Wright inspired swap, and many of the beautiful quilts made from Jackie Robinson's quilt patterns in the tradition of Frank Lloyd Wright. Check out Jackie's quilted interpretation of the art glass in the entrance of Frank Lloyd Wrights Studio in Oak Park.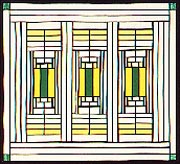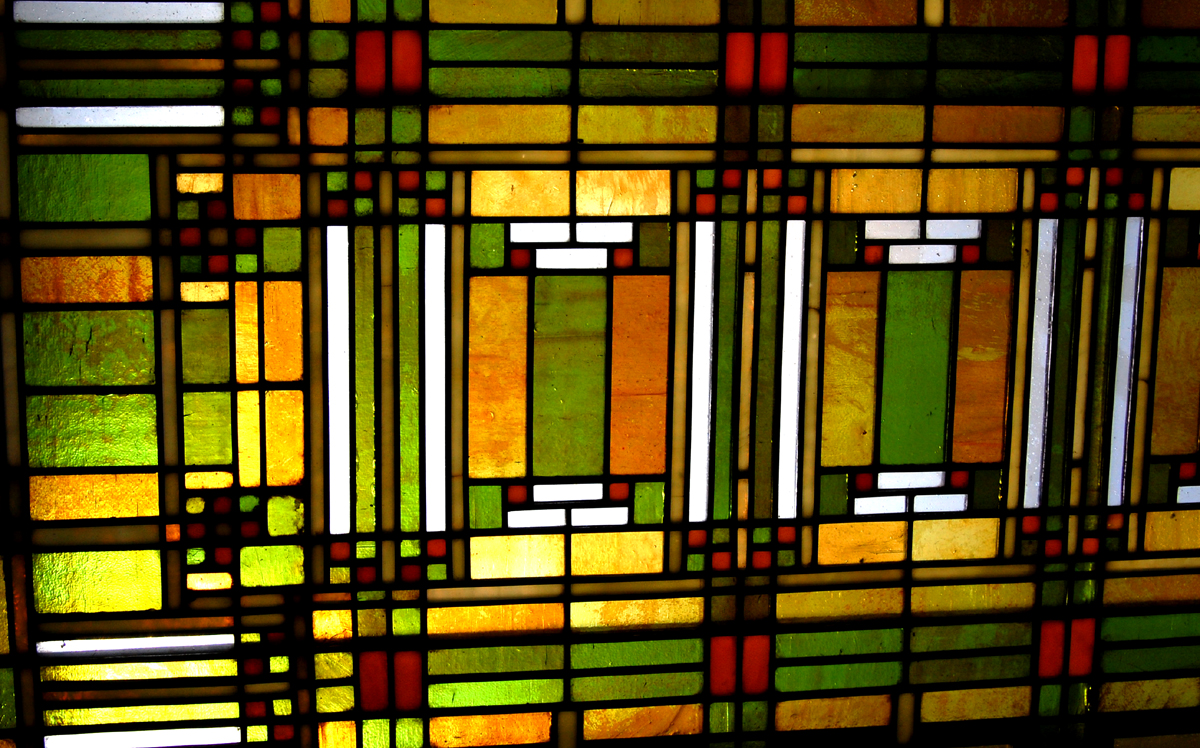 Just a few weeks ago I met with a fellow quilter from the Chicago Modern Quilt Guild to tour Wright's Home and Studio once again. This time we looked closely  for design elements that we really identified with as quilters. The following are some of my favorite photos from the tour. And remember, if you are in the Chicago area or plan on visiting soon, you can tour the Home and Studio yourself to learn more about the architect and the first home and working studio he built for himself – just visit the official website for tour times and tickets.
While it is encouraged to draw inspiration from Frank Lloyd Wright designs in your own personal craft or art, please remember that all designs are copyrighted by the Frank Lloyd Wright Foundation and may not be used or copied to create patterns or products for sale.
Techniques

quilting, sewing
What you might also like