Small Space Tip for Fabric Surface Design
No need to have a dedicated area for printing fabrics in your sewing or craft space! BERNINA Ambassador Heidi Lund shares a tip to create a surface design area for printing or painting fabrics almost anywhere in your home.
Materials to create a temporary fabric print table:
Flat, stable surface such as a small table
Enough batting to cover the surface
Freezer paper
Blue painters tape
What you will need is a small flat surface like a table top. In this case, I am using an island in a kitchen. I have also uses a wide ironing board as well.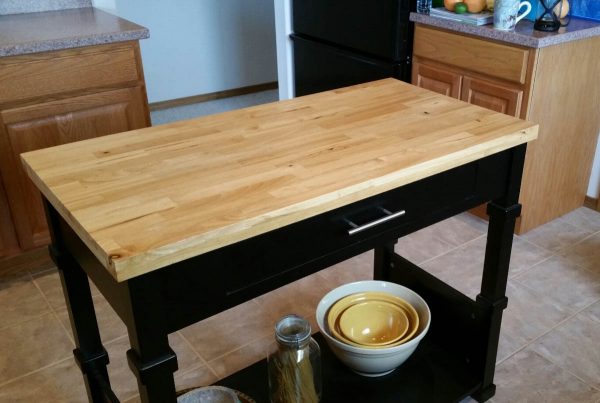 Gather together your supplies.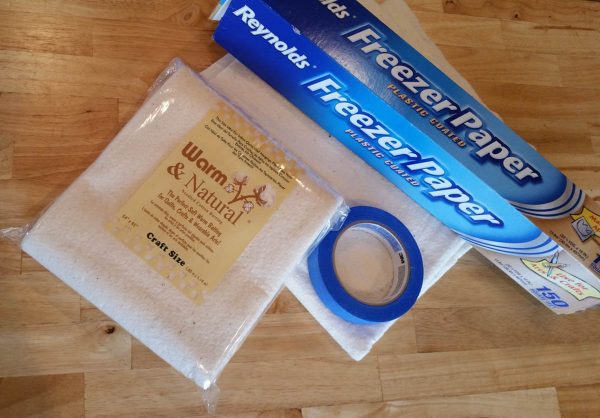 Cover your table area with two layers of batting. The purpose of the batting is to give you a little cushion between your fabric and the hard surface when printing the fabric. Next, cover your batting with the freezer paper placing the shiny side down against the batting. Use the removable painters tape to join the paper together, and to secure everything down to your table area.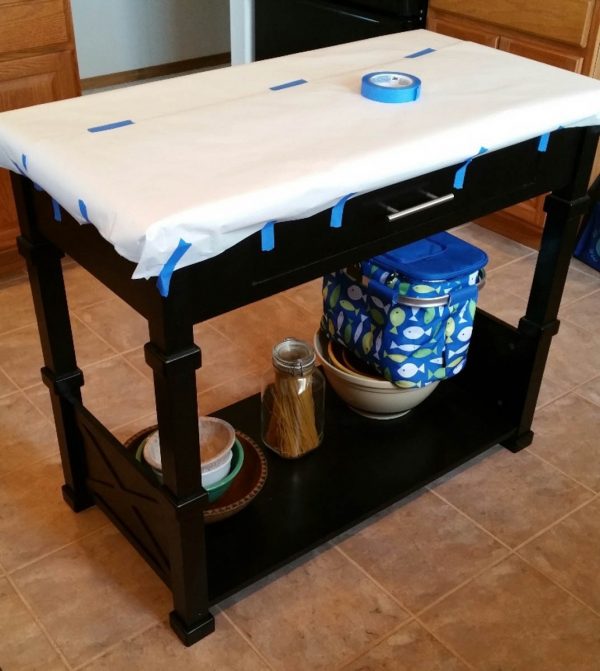 You are now ready to print, stamp and stencil without having to worry about defacing your home!
Once you finish having fun designing on your fabric, you will lift it up and see that the paint has not only imprinted on your fabric, but also on the top surface of the freezer paper.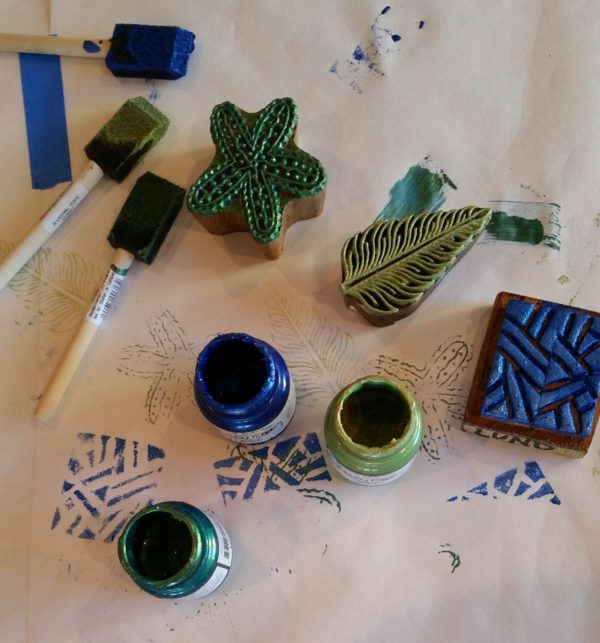 You can now, with confidence, add surface design to the backgrounds of your projects.  Here is an example of some of my fabrics that I have printed on. These pieces are great for backgrounds, cut up for sewing back together and for whole cloth motifs.
Give this technique a try in your small area. You will be amazed with how little space you can create big things.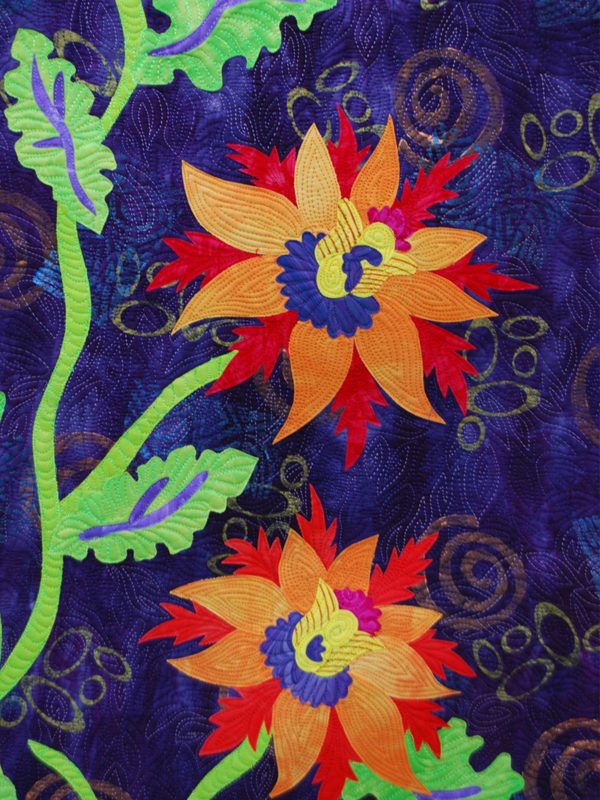 Techniques

crafts
What you might also like
10 comments on "Small Space Tip for Fabric Surface Design"