The Creativity was Endless – BERNINA Ambassadors Reunion, December 2013
Earlier this month BERNINA of America hosted a gathering of artists, bloggers, teachers, and designers at their new Creative Center in Aurora, IL. Great fun was had by all 🙂 Here's a note from Eileen Roche, Designs in Machine Embroidery – Jo 
The Creativity was Endless
And so was the fun! The BERNINA Ambassadors descended on the BERNINA Creative Center for a long-awaited reunion last week. Even though the outside temperature in Aurora, IL was in single digits, the inside atmosphere was warm and inviting. The Ambassadors were treated like well, ambassadors! We enjoyed using powerful sewing machines, drooled over stunning samples, stitched with gorgeous threads and tried on really cool shoes, oh, I mean feet! It was an inspiring two and half days that absolutely flew by!
The attendee list is so impressive, it was a bit intimidating until we got behind the sewing machine. From then on, we're students instead of teachers and had a great time doing what we love, creating with fiber.
Angie Steveson (Lunchbox Quilts), Eileen Roche (Designs in Machine Embroidery), Kaye England, and Vicki Tracy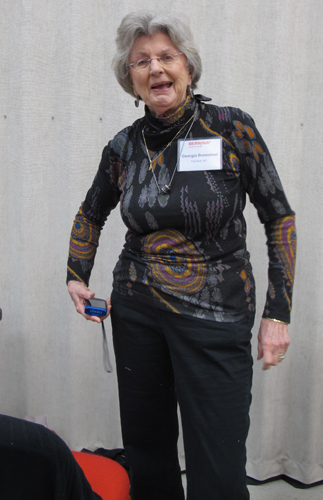 First row: Vicki Tracy, Kaye England, Angie Steveson
Second row: Bobbie Aug, Melody Crust, Kim Deneault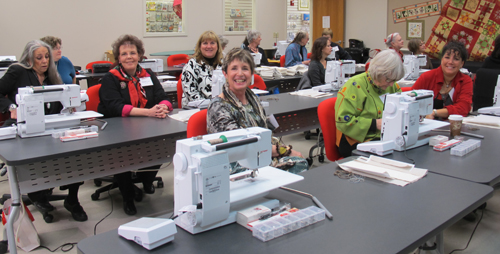 For more on the BERNINA Ambassador Reunion, visit Designs in Machine Embroidery by clicking HERE.
What you might also like