Tie One On Day Celebrates 12 Years of Kindness
Apron maven EllynAnne Geisel is the creator of Tie One On Day, celebrated annually on Thanksgiving eve as an opportunity to put the "give" back into Thanksgiving through acts of kindness. EllynAnne first wrote about aprons and domesticity back in 1999, and her passion for the apron has led her to curate a national traveling exhibit, author books on the subject, and create vintage inspired aprons for her company, Apron Memories. EllynAnne joins us in celebration of the 12th year of Tie One On Day, and has a surprise giveaway for our WeAllSew readers!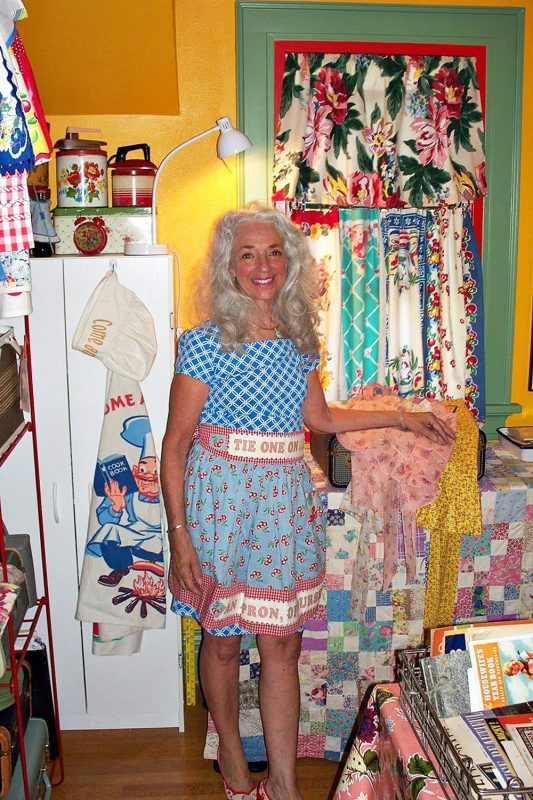 Twelve years ago, as I was preparing for the next day's Thanksgiving, a neighborhood family's tragedy came to mind. Their holiday was not going to be about pumpkin pies.
I spontaneously wrapped a sweet bread in a handy piece of cloth—an apron, and slipped a handwritten card of condolence in the pocket. Still wearing my own apron, I walked out the front door and within a block was presenting the wrapped treat to a very surprised and appreciative neighbor.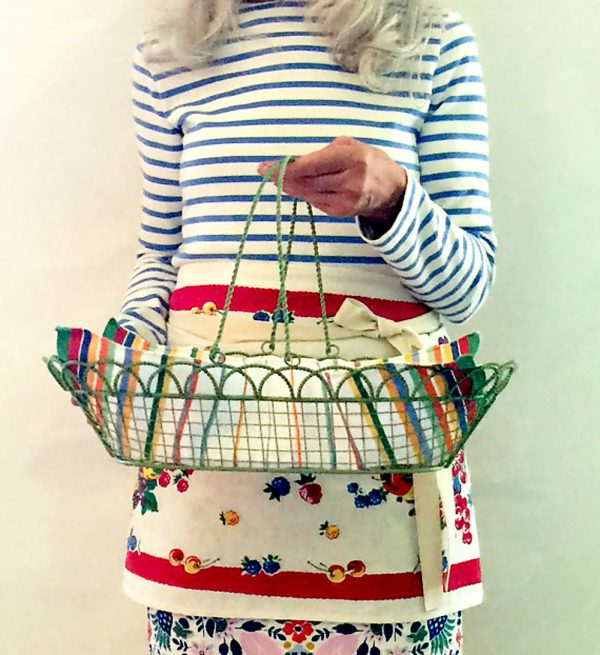 Returning home, I felt unexpected joy. That such a simple act had made someone else happy, and my heart swell as well, was an experience I knew needed to be shared. So I created Tie One On Day (…an apron, of course!) as a yearly encouragement to give from the heart through an act of kindness before giving thanks on Thanksgiving.
Celebrated throughout November and especially on the Wednesday before Thanksgiving (Nov. 22 this year), Tie One On Day™ participants are encouraged to wrap a baked good in an apron or other cloth and tuck in a personal note; then deliver their offering to a neighbor, friend or organization in your community that could benefit from a thoughtful gesture.
Want to sew an apron? You can find some fun tutorials right here on WeAllSew; such as the upcycled denim apron, the bbq denim apron, the patchwork café apron or the farm fresh kids apron, just to name a few.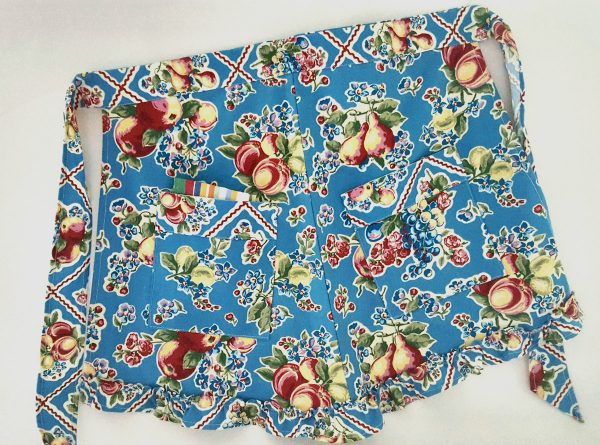 By adopting Tie One On Day as part of your Thanksgiving tradition, you make someone's day brighter through an act of kindness. So, tie one on (…an apron, of course!) and begin putting the "give" back into Thanksgiving.
BERNINA is a dedicated, long-time supporter and sponsor of TOOD and shares in the belief that through acts of generosity and kindness, there will be worldwide change. To encourage you to sew and to share in the love of giving, BERNINA and I have an exciting opportunity for one lucky WeAllSew fan to win a personalized copy of The Apron Book, an apron sewn by me, and a bundle of goodies from BERNINA! Read on below to find out how to enter for a chance to win.
My heartfelt thank you to BERINA USA for this extraordinary and loving way of bringing awareness to Tie One On Day 2017.
Gratefully, EllynAnne
Give from the heart; then give thanks!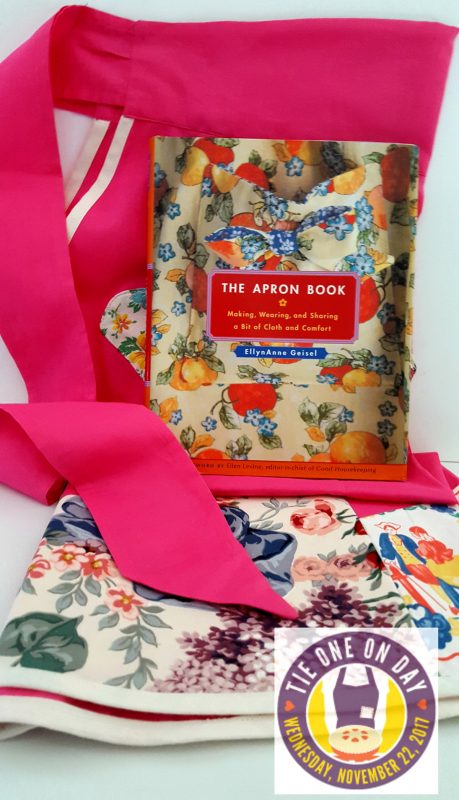 Tie One On Day Giveaway!
A big Tie One On congratulations to our winner, WeAllSew user sandrichal! We hope you enjoy your prize package!
A personalized copy of EllynAnne Geisel's The Apron Book, one of EllynAnne's handmade aprons, and a bundle of BERNINA goodies will soon belong to one lucky WeAllSew fan! All you have to do is post a comment below sharing a favorite apron memory or story, the giveaway is open through Friday, November 10th at midnight.
We'd also love to see aprons you are making at our Community section, don't forget to snap a photo and share it with us. For instructions on how to upload your image and your story on the Community section click here.
The giveaway is open to residents of the 50 United States and the District of Columbia. One comment per fan. Comment must be submitted to the WeAllSew.com blog by November 22, 11:59 PM Central Time. Winner will be chosen randomly. Winner will be notified by email and will have 48 hours to contact to claim the prize.
Difficulty level

Beginner

Time to Complete

Evening

Seasons

fall
What you might also like
60 comments on "Tie One On Day Celebrates 12 Years of Kindness"