Tiny Pocket Tissue Holders
This is such a great little project I just had to share it! One of my girlfriends showed me how to make these tissue holders out of scraps of fabric. A great project because not only does it use up stashed scraps of fabric, but it helps keep that little pocket-pack of tissue from floating all over inside my bag.
I added a little loop of fabric to my tissue holder, just the right size to stick over the handle of a stroller, from the handlebars of your bike, hang in your car (remember when cars all had cigarette lighters that were great knobs to hang things on? Okay, now I'm showing my age!), or anywhere you want to keep some tissues handy.
I used this tutorial for a Handmade Tissue Holder from Skip To My Lou and added a fabric strap. To add a strap like mine, also cut a strip of fabric 6″ long by 2″ wide. Fold the fabric in half lengthwise, wrong side together, and press.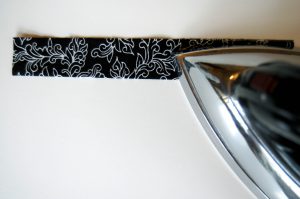 Open the strip, and now fold each long edge to meet the crease in the middle, and press again.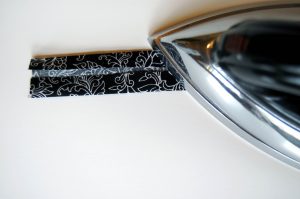 Then, fold in half again the long way and press.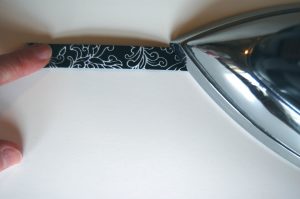 Stitch along the open edge to finish the strap. I used the Patchwork Foot #37 with this project since the seam allowance for the tissue holder is 1/4″, and stitched along the open edge of the strap.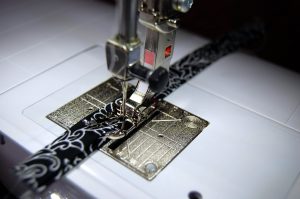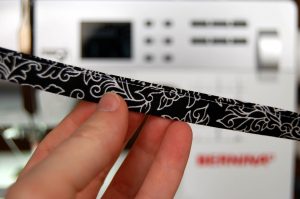 Following the steps in the tutorial, add the strap before the last step of folding the short ends in and stitching. Fold the strap in half and pin to one end of the tissue holder before folding in the sides.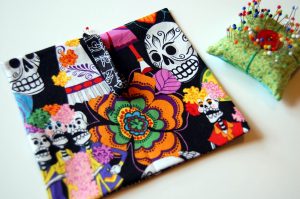 Then, follow the directions to fold in the edges, pin, and stitch the ends close to the edge.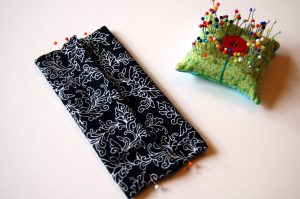 Turn the tissue holder right side out, and there you have it! A pocket tissue holder with a little strap attached!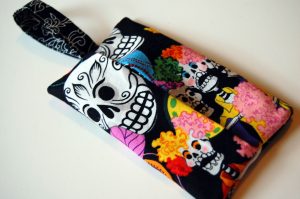 And here is another one of my favorite tissue holder tutorials from JCasa Handmade, a downloadable PDF showing three different ways to make a pocket tissue pack shared at the Sew, Mama, Sew! blog. Find the link to the PDF right here at Sew, Mama, Sew!
I guarantee once you start making them you'll have just about one for each season, holiday, and outfit – because they are so quick and easy that you won't want to stop at just making one!
Techniques

crafts, sewing
What you might also like
One comment on "Tiny Pocket Tissue Holders"