How To Make Perfectly Pieced Tiny Squares
Making projects from tiny pieced squares is a hot trend right now, and here is my favorite easy method for sewing perfect rows of tiny squares every time. The tutorial for this method is from Elizabeth who blogs at Oh, Fransson! at Sew Mama Sew, and I'm sharing some tips I've learned while using this technique.
While Elizabeth is using gridded interfacing in her project, I used plain interfacing and found that using the grid on my travelling ironing board helps to line up the squares (a full-sized gridded ironing board cover would work just as well). My interfacing is 20″ wide, and fits perfectly across the small ironing board, the gridlines show up great!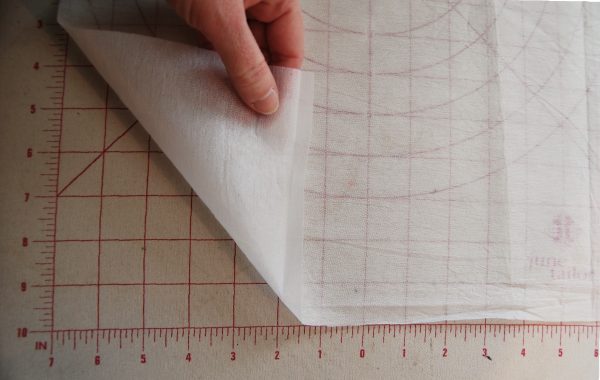 I used the grid to help me lay out my pre-cut squares (these are cut 2″ x 2″), making sure that the edges are butted up against each other and not overlapping.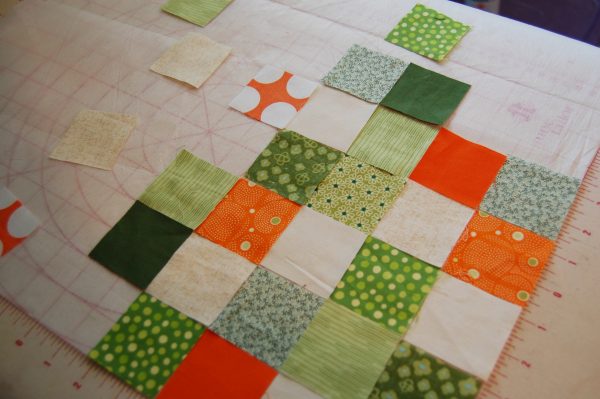 Then I follow the instructions for fusing the fabric squares to the interfacing.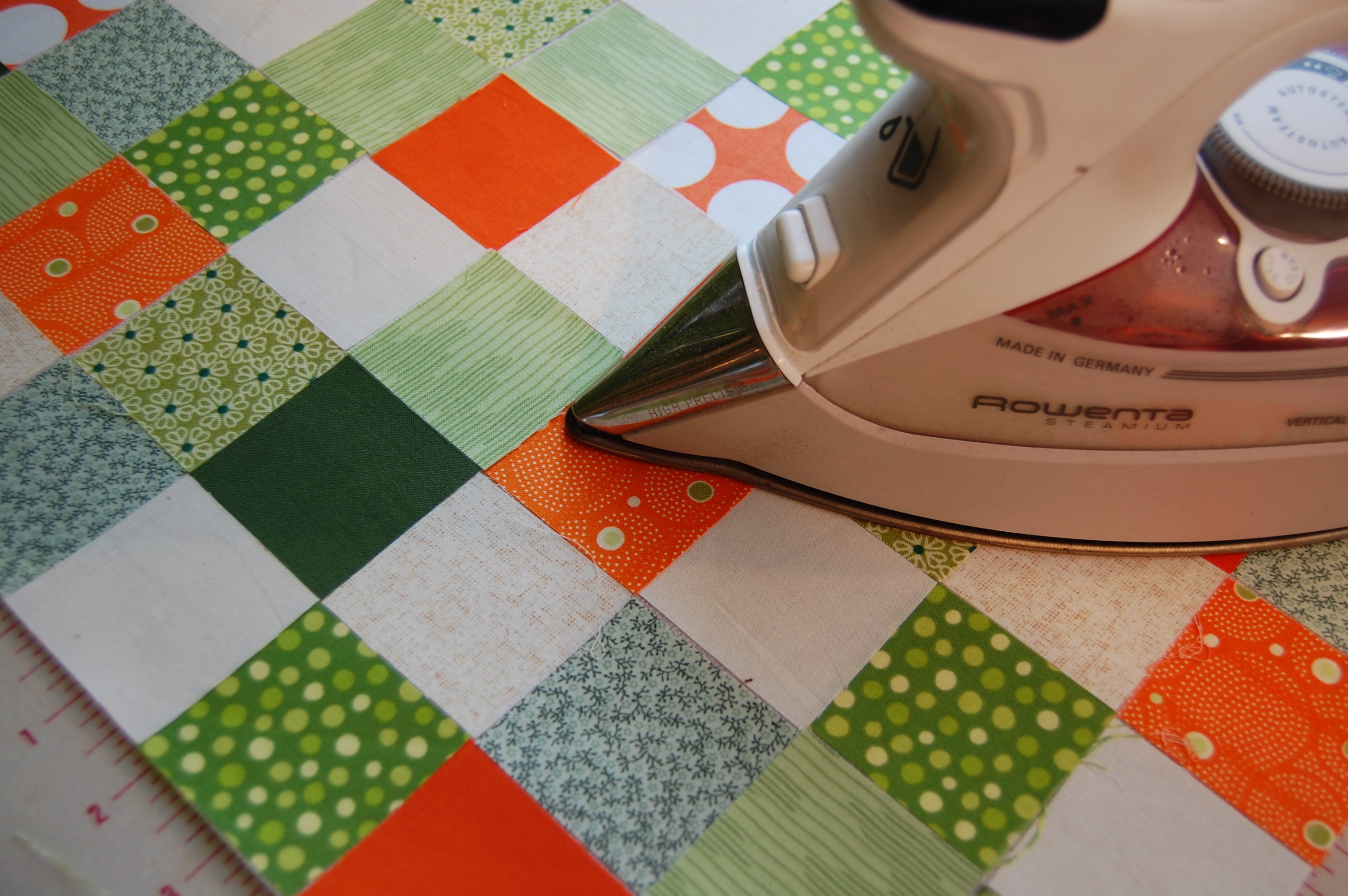 The next step is moving the interfacing over on top of the gridded ironing board, and starting the process again. I keep going until I have all the squares fused to the interfacing.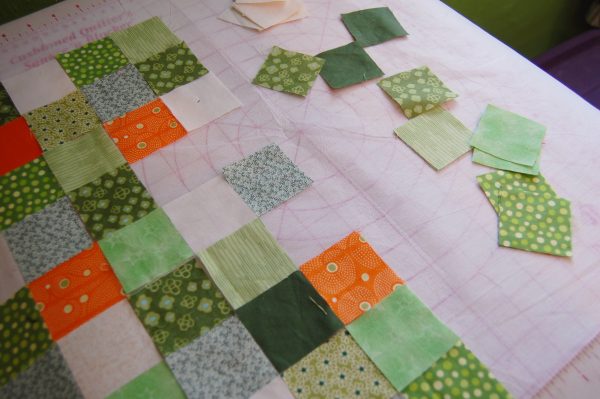 Once you are finished fusing, it's time to sew the seams just as directed in Elizabeth's Quick Piece Tiny Squares tutorial. To help get a perfect 1/4″ seam, I use the Patchwork foot with guide #57.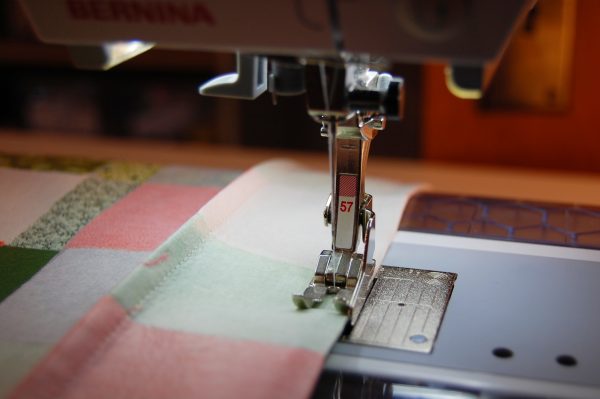 After stitching, trimming and pressing, you will have some really small, perfectly pieced squares.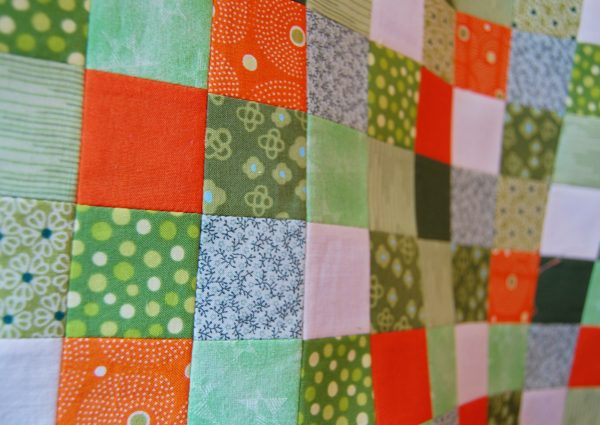 Since this technique uses a lightweight interfacing that stays in the piecing, the final result is PERFECT for creating crafts; zippered pouches, notebook covers, fabric trays, or in my case – a few new pot holders! I simply cut four 7 1/2″ x 7 1/2″ squares for two pot holders, one piece for each side.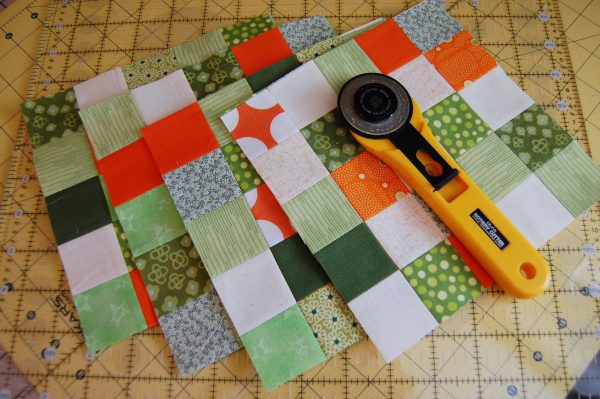 I used the method for making my pot holders from this How To Make Pot Holders tutorial, cutting mine to size along the lines of the squares. I love my new pot holders – a perfect little way to brighten up the kitchen!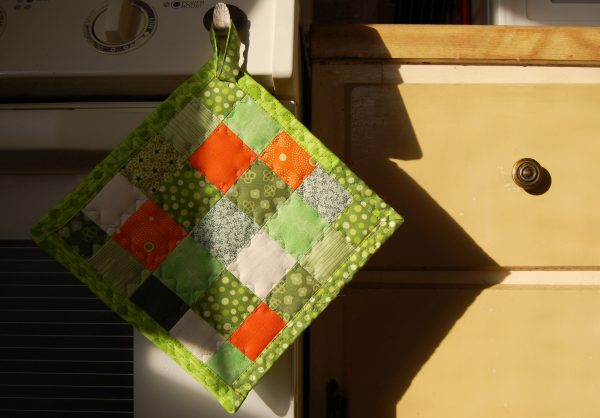 Techniques

crafts, patchwork, quilting, sewing
What you might also like
10 comments on "How To Make Perfectly Pieced Tiny Squares"