DIY Name Badge – Make One for Dad!
Whether you're relaxing pool side this summer, keeping warm by the bonfire, or looking for a unique gift for dad this Father's Day, this simple DIY will ensure you'll never lose track of your drink again. Just slip the adjustable name tag over your favorite brew, and name your poison.
You'll need:
Name badges (reclaimed, diy*, or new stock)
6″ piece of 1/4 inch-wide elastic
Hole punch
Needle and thread
*DIY Name badges can be made using cotton twill fabric, double-sided fusible adhesive, and embroidering by hand or with your favorite machine.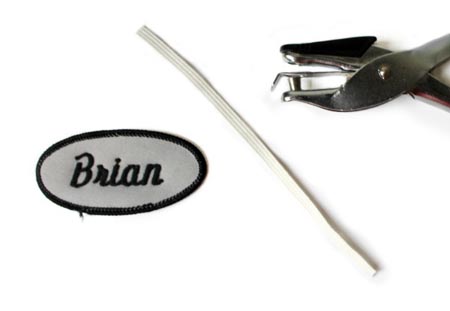 Use hole punch to create holes at each end of name tag.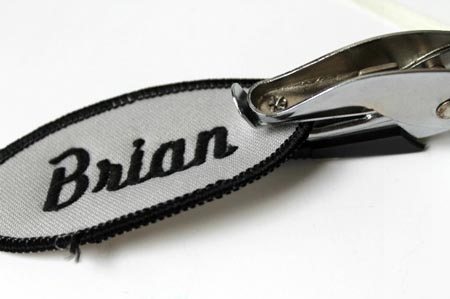 Pop the top off a cold one and enjoy! Great for bbq's, holiday parties, bachelor parties, or just hanging out in the garage.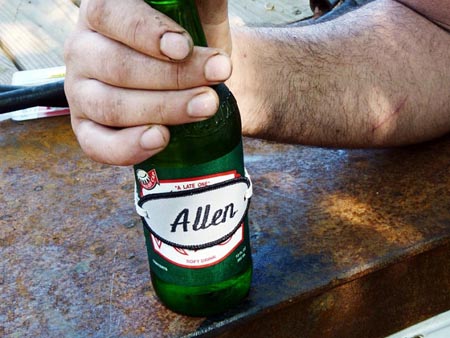 You'll find me sipping sweet tea out of a mason jar all summer long with the occasional vanilla bean frappachino. What is your favorite summer drink?
Techniques

crafts, embroidery
What you might also like
One comment on "DIY Name Badge – Make One for Dad!"