Fleur de Lis Appliqué Variations
Here's a note and some photos from Joann, who took Amanda's Fleur de Lis appliqué design and transformed it into something uniquely her own:
Taking a design to the design that is in your mind…but also reversible. When the front isn't working like you want, yet is getting close. A lesson in learning about my BERNINA 830 and adjusting the bobbin tension.
Original design: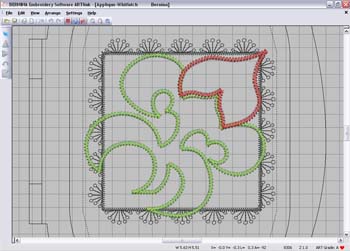 Original stitchout using Kaffe Fassett and Robert Kaufman prints: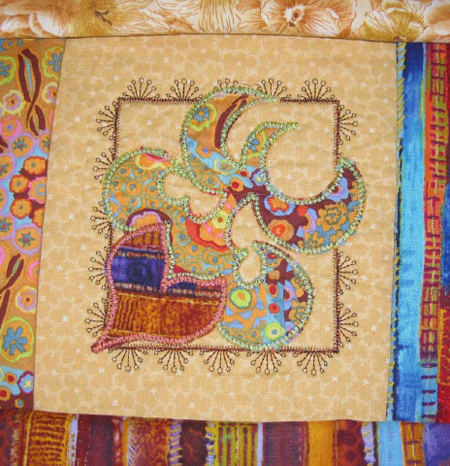 Original design with stitches through the design added, front and back: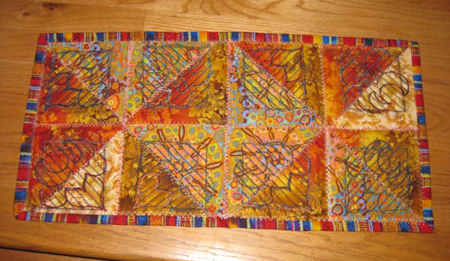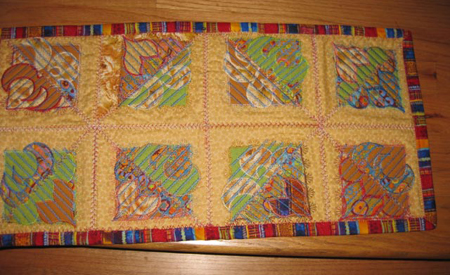 Design cut in two; material dictates location of design, front and back.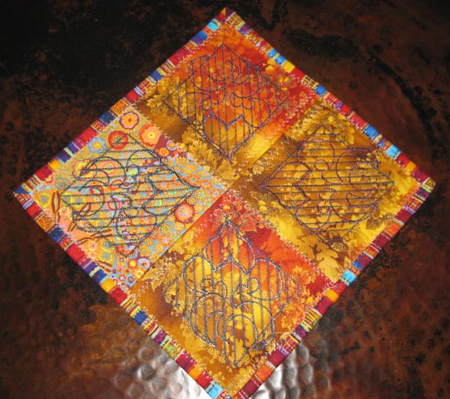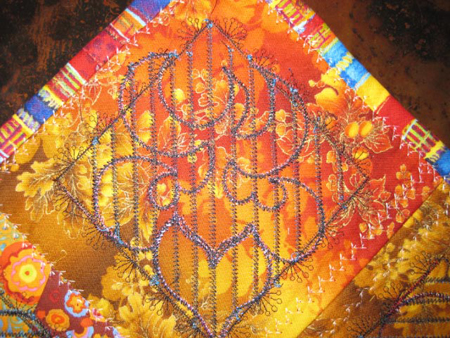 Put together with backing stitch together, front trimmed back so edges can butt together, and then joined with a decorative stitching on the back seam: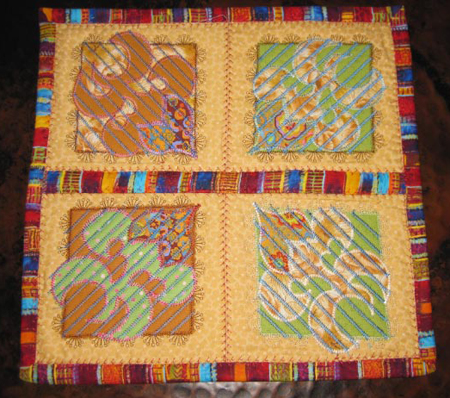 Decorative stitches used on the BERNINA 830… 1333, 1334, 1341, 1342, and stitch 11 mirror-imaged right and left.
Projects

home décor

Techniques

embroidery, quilting
What you might also like