Fun Things You Can Do with a BERNINA Sewing Machine
Ginger Pahoes, whom I met at a BERNINA 830LE VIP event last year; I've posted some of her projects here on WeAllSew before: Embroidered Bags and Hello My Name Is Sam (one of my favorites!). Recently she sent photos of some gorgeous – and super cute! – children's clothes she made. Don't you wish you were 4-years-old again with a closet full of dresses, jackets, and pants like these? What fun! Jo
The patterns are in Sewing Clothes Kids Love, a book full of ideas for fun clothes for boys and girls sizes 18M-9, but leaning heavy toward girls' garments because of all the trims, etc. It was fun having projects where I was able to use so many of the features and accessories BERNINA makes!
In addition to the jacket shown here, I've also made the Feliz dress from the book. The mother of the child I gave it to eventually had to hide it in the back of the closet and make her wear something else! It was a cute dress with a hem that took over two yards of ball fringe to embellish. That baby really flares when a two-year-old spins!
New pants made from charcoal pinstripe moleskin for a wild 2-year-old.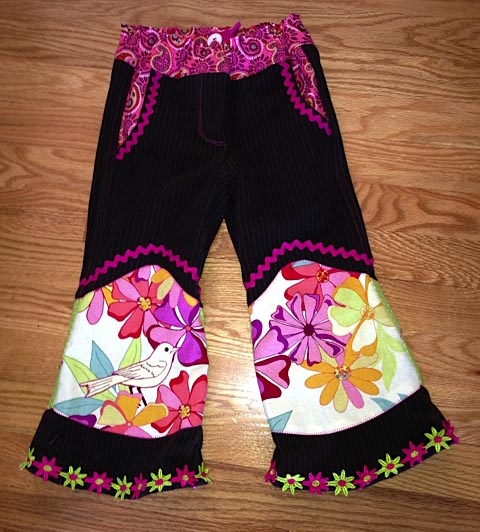 This jacket is reversible. I added reflective tape to the sleeves both for safety and because I liked it as a trim.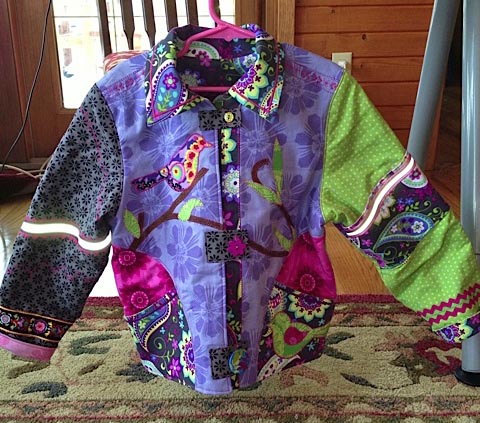 Back side of this jacket. I broke out the new AccuQuilt Go that Santa brought me for Christmas.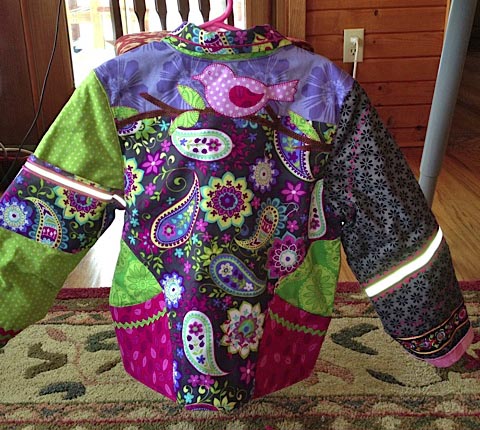 Front of the reverse side of the jacket. The jacket is interlined in flannel.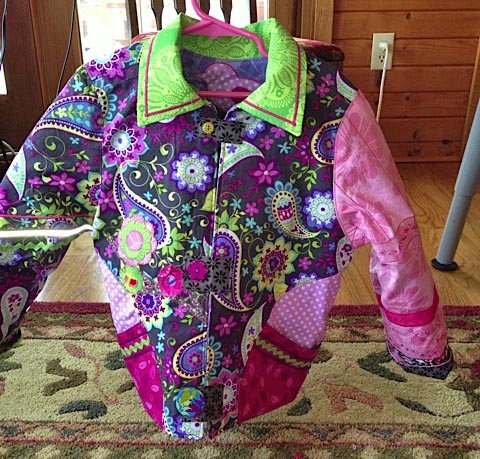 Back of reverse side.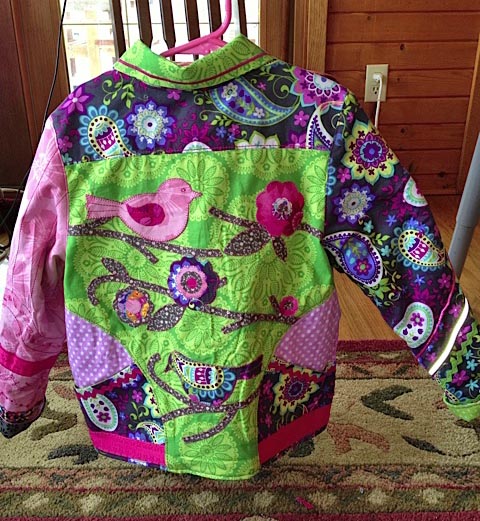 Lots of appliqué using Clear Foot #34D.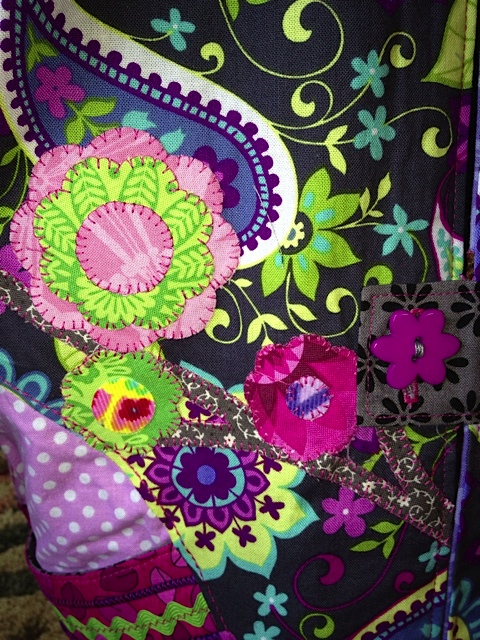 Braiding Foot #21 to apply rattail trims and decorative stitches abound.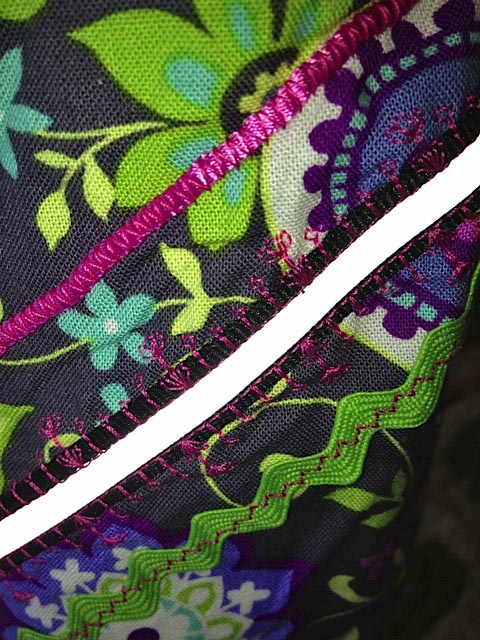 Tried out a variety of stitch combos with Sideways Motion Foot #40C.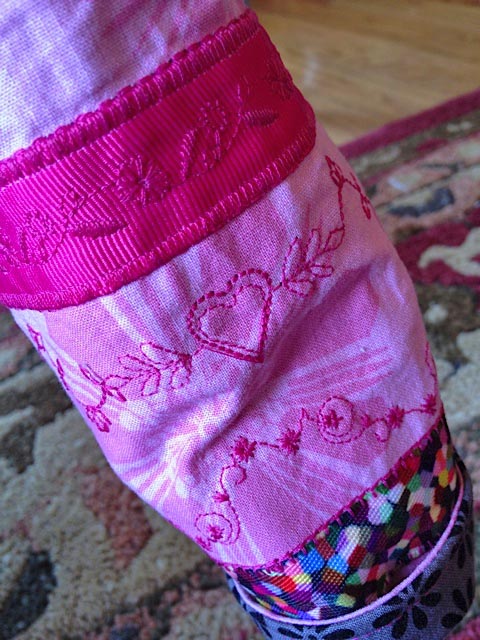 Button placket to make the jacket fully reversible. Love using Button Sew-On Foot #18 to sew on buttons!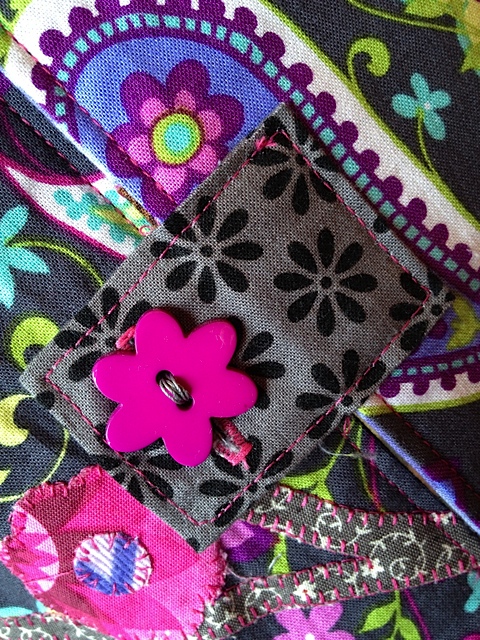 AccuQuilt Go Birds, Stems and Leaves, and Rose of Sharon dies.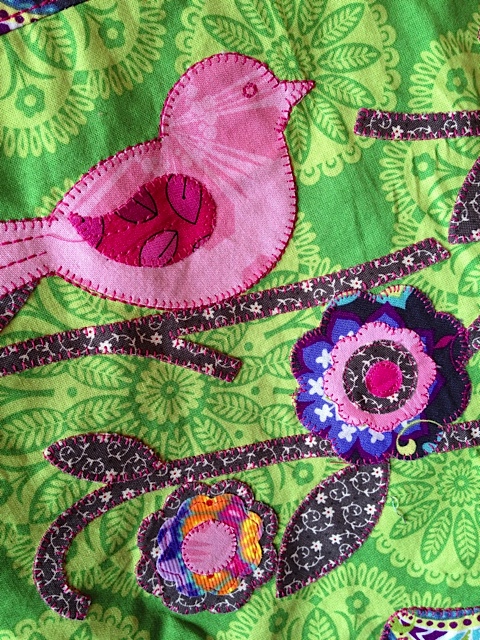 More embellishment stitches.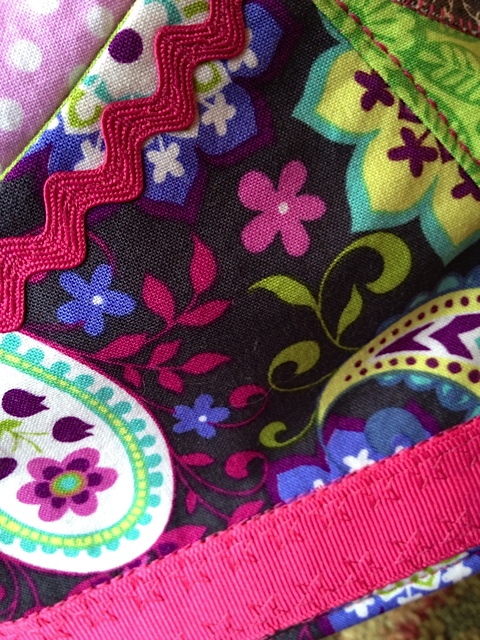 I have loved the cording foot since my first BERNINA sewing machine!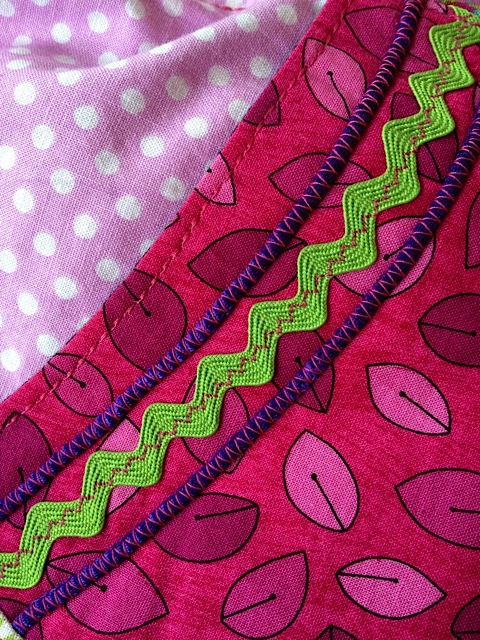 This was a new stitch combo tried using sideways-motion and multi-directional stitching.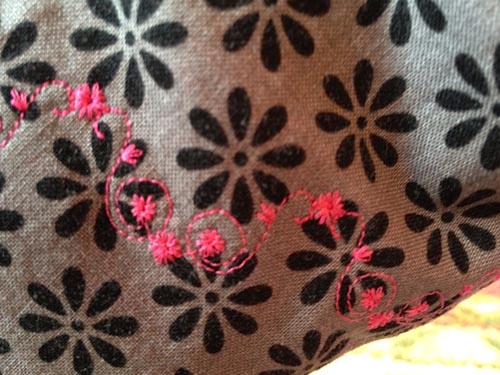 Close-ups of stitching and the use of reflective tape with rick rack.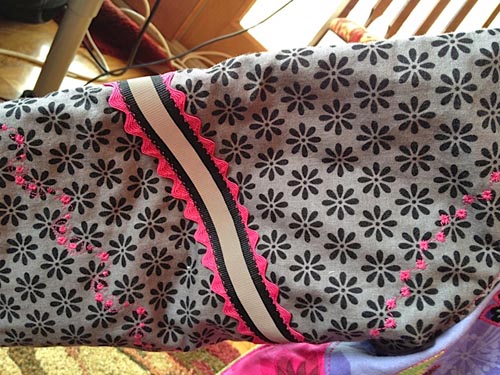 Pocket on sleeve for phone, iPod, or maybe a candy bar!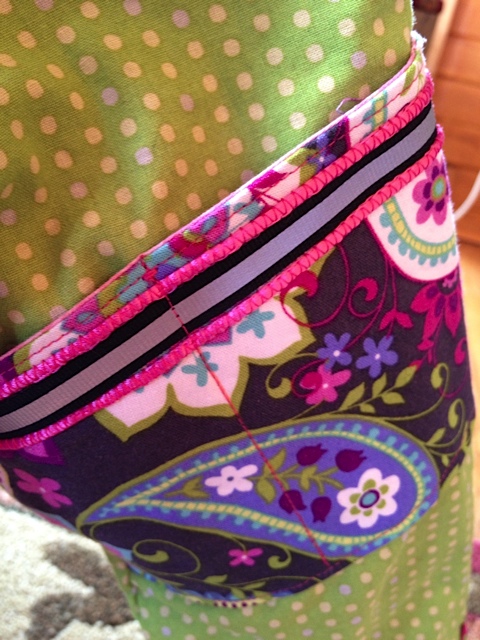 More applique.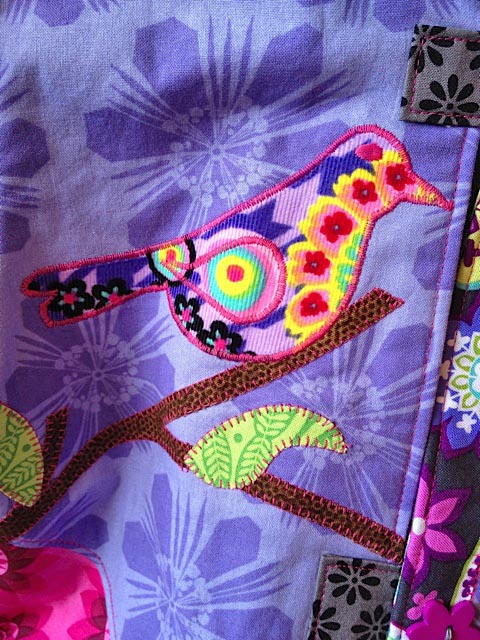 Projects

fashion

Techniques

applique
What you might also like
4 comments on "Fun Things You Can Do with a BERNINA Sewing Machine"