Gingerbread House Building
It's true what they say about grandchildren: they really are the reward for surviving parenting. They also provide an excellent excuse to make the best sort of messes, especially over the holidays when the focus can sometimes lean towards perfecting the season.
For the Ferrier clan, gingerbread house building has become a seasonal favorite. We start with a double batch of gingerbread dough and basic house cookie cutters. It didn't take my creative crew very long to start making design changes, though, for truly personalized houses.
It's a team effort. As the first house bakes, the next is planned and cut out. It's hard not to notice that the houses tend to get more complicated as we go along. Left over dough gets turned into extra gables and chimneys, and props to set the scene, such as doors and shutters, stepping stones and even house guests and gas pumps.
The very best sort of pandemonium begins when the icing appears, along with sprinkles and candies galore. Since we've started building gingerbread houses, I'm always on the lookout for interesting shapes and patterns in the candy aisle. It's even more fun when it's used for something I never considered.
We started building the houses to create a new tradition with our grandchildren, but it's turned out to be fun for all of us. It's also turned out to be a wonderfully creative and even artistic adventure for us all. It's easy to set in with a goal in mind only to have the cookies have the last laugh. It's taught lessons on accepting defeat on perfectionism and snatching victory for character and charm.
For your own gingerbread house building adventure, here are some links to a similar cookie cutter set and recipes we have been using. I make it doubled and make 2-4 batches depending on the size of the crew.
Happy Holidays from Beth Ferrier at Beth Quilts.
Our December 20 Gift For You
Today's gift is a selection of 5 fat quarter fabric sets to one awesome WeAllSew fan. All you have to do is post a comment below answering the following question:
What would be your favorite decoration for your gingerbread house?
A winner will be chosen at random on December 21, 2015 and announced later this week!
Good luck!
Congratulations to our WeAllSew reader "swalter47", the winner of the December 20 gift. Enjoy!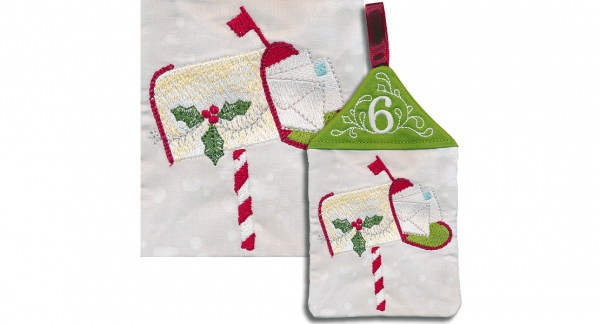 What you might also like
58 comments on "Gingerbread House Building"