One of my favorite free-standing lace projects is OESD's Haunted House, and when Renee Henning, a Territory Sales Manager for Brewer Sewing and Quilting Supplies told me she was making one, I asked if she'd share the process with us on WeAllSew. She did a great job documenting the process, and sent a few tips that I've inserted among her wonderful photos. Renee manages for Milwaukee Chapter of Quilts for kids, and enjoys quilting, home decor, and in-the-hoop embroidery projects. Thank you, Renee, for sharing your boo-tiful haunted house with us! Jo
In addition to the Freestanding Lace Haunted House (OESD Collection #12480), Renee used the bats from Halloween Couture (OESD Collection #12513), and the tombstone from Freestanding Coffin and Tombstone (OESD Collection #12534).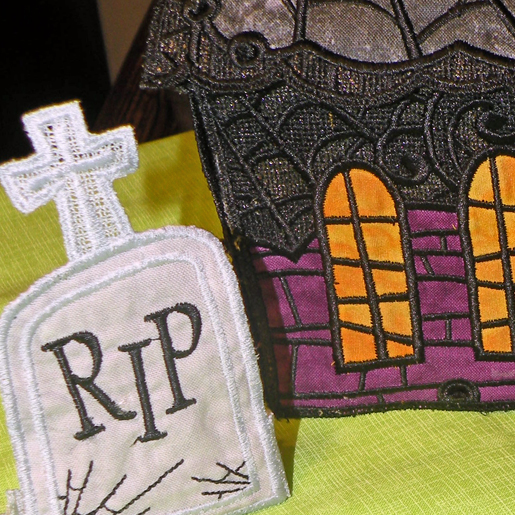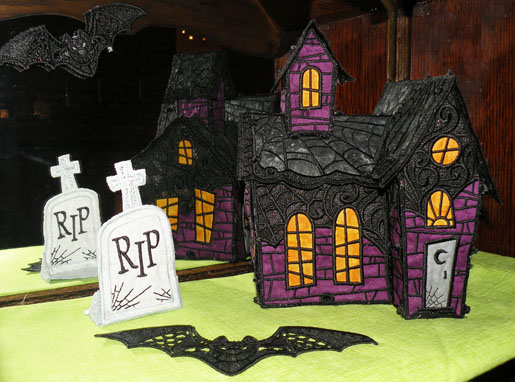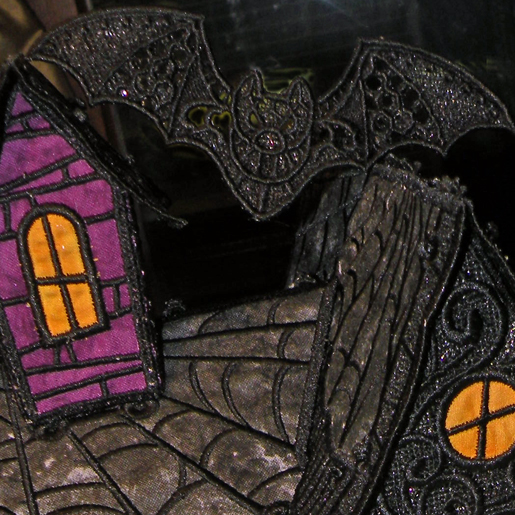 The instructions call for two layers of AquaMesh water-soluble stabilizer; Renee used one layer of AquaMesh plus one layer of BadgeMaster heavyweight water-soluble stabilizer.
The windows are in-the-hoop applique, stitched in place, trimmed, then stitched again to secure the edges. Curved applique scissors are a must!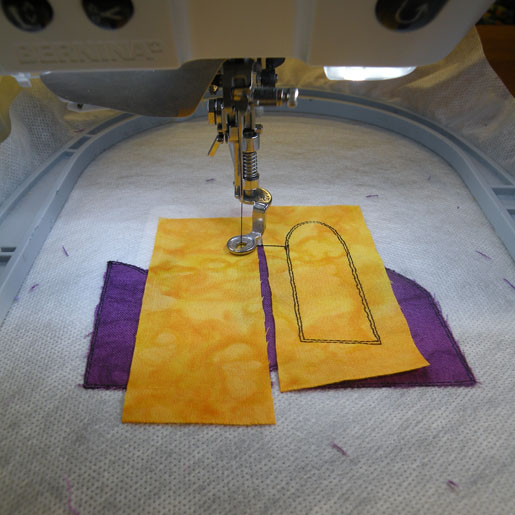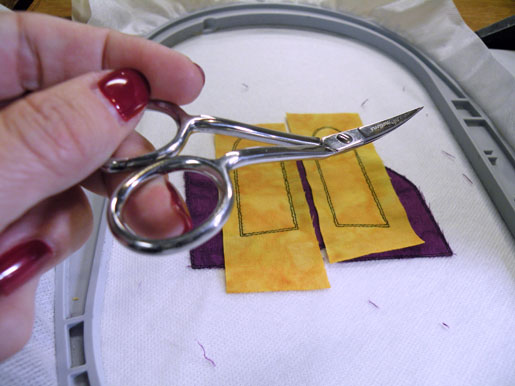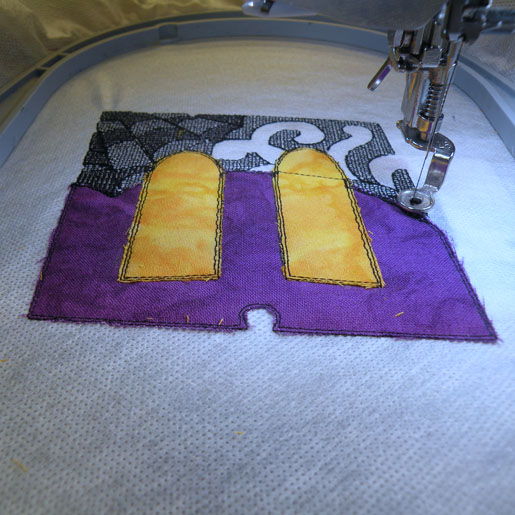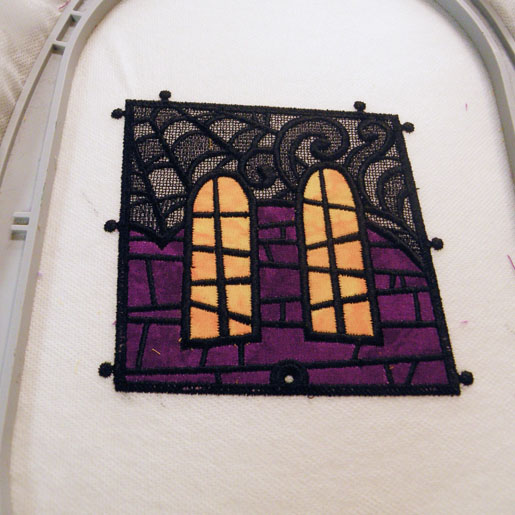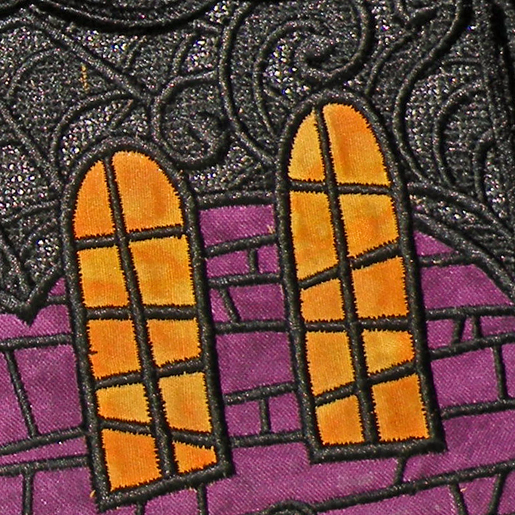 Here's a "machine in motion" photo. What a nice sewing space!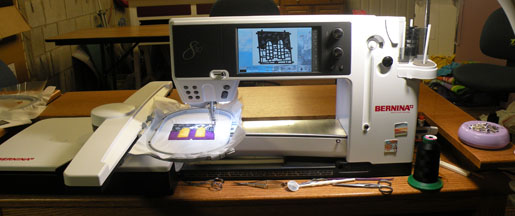 Notice the little knobs and corresponding holes on the lace pieces; these will be used to join the pieces together later.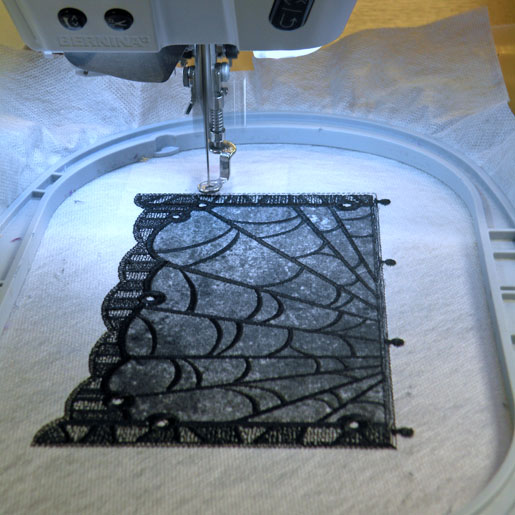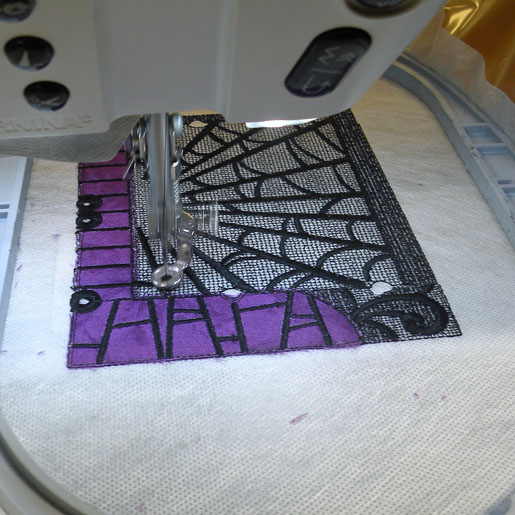 Excess stabilizer is trimmed from around the outside edges . . .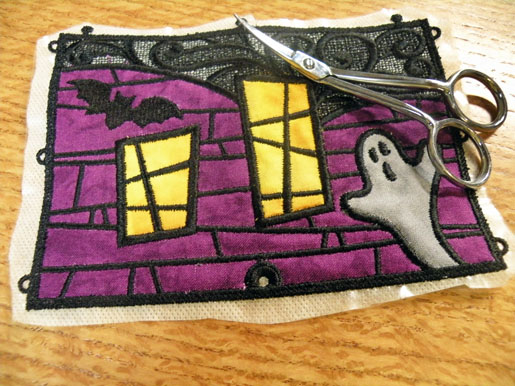 . . . then the pieces are lightly rinsed just until the outer edges of the stabilizer are released. This leaves the lace sections stiff and also gives them a ghostly sparkle.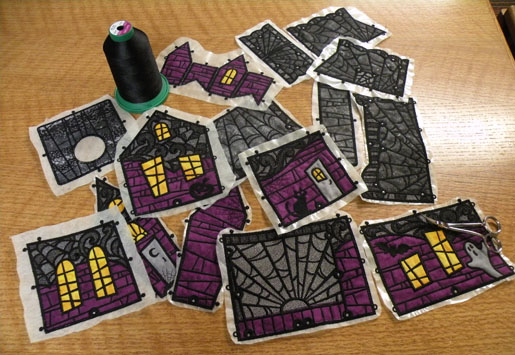 What you can't see in the photo below is the fan off to the side, blowing on the rinsed pieces (face down) to help them dry faster and more evenly and avoid curling.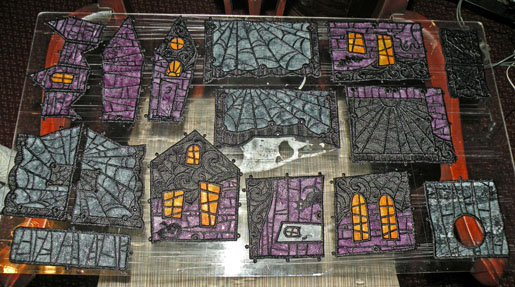 Another "must-have" tool – a hemostat for joining the pieces together.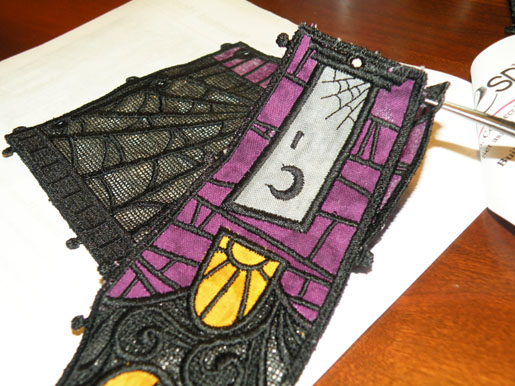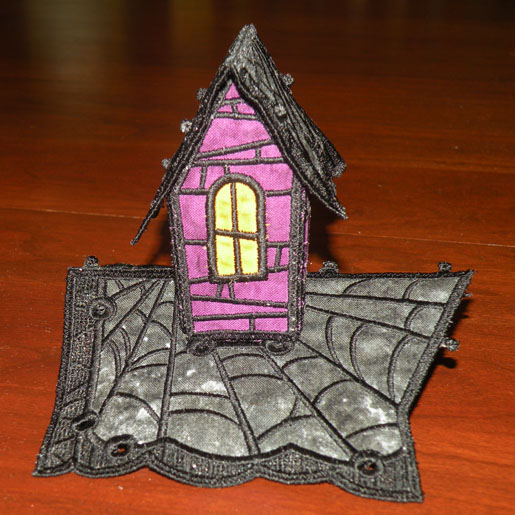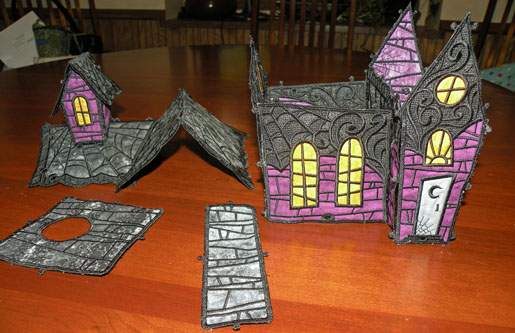 Voila! The completely assembled haunted house! But it's not finished . . .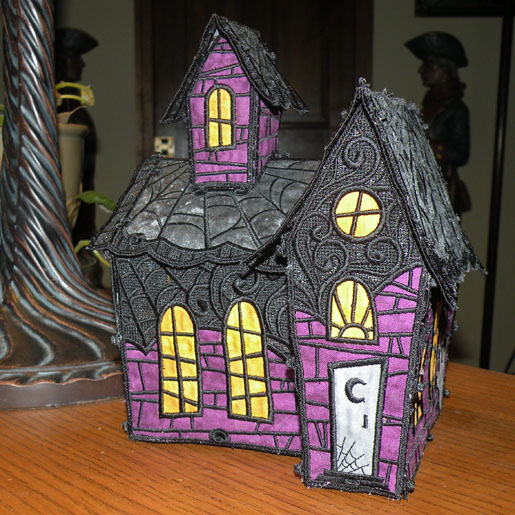 . . . until the spooky accessories are added!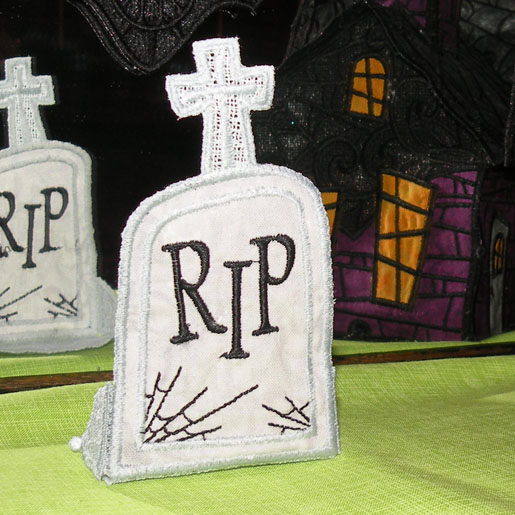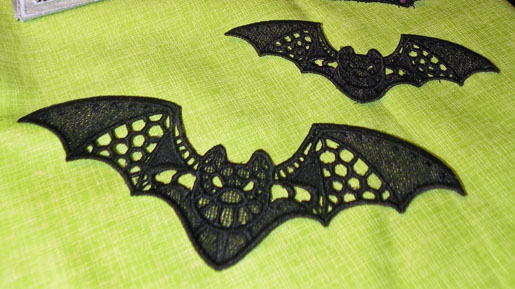 Watch out for the bat flying above the house (attached to the mirror)!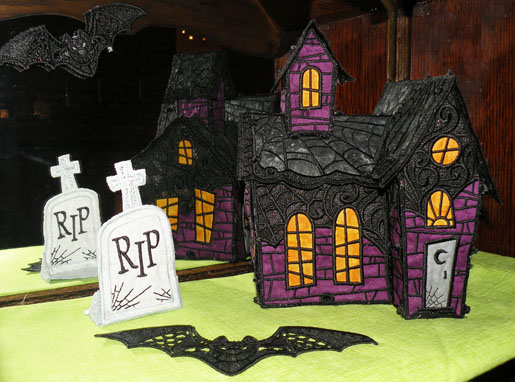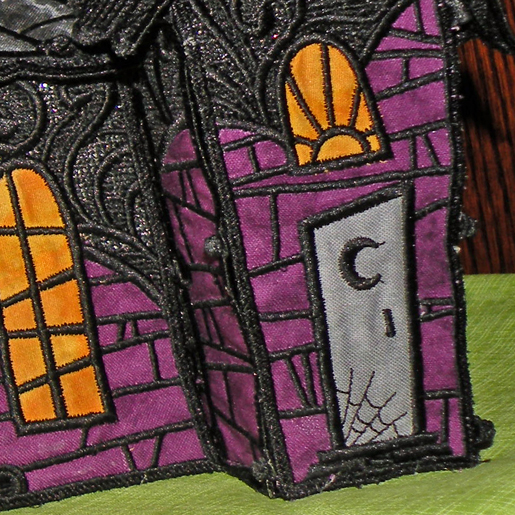 Thank you, Renee, for sharing your terrific haunted house with us!
I wonder . . . Are any of our other WeAllSew fans sewing something special for Halloween?