Holiday Pattern Trends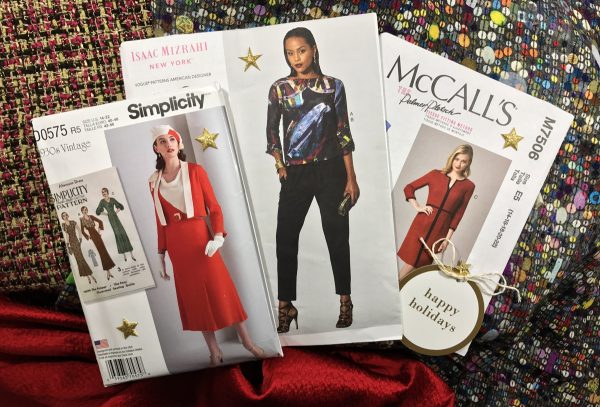 Hi Everyone! Julie Eilber from JetSetSewing.com here with some fun patterns for the holidays. They're coming right up, so let's get sewing!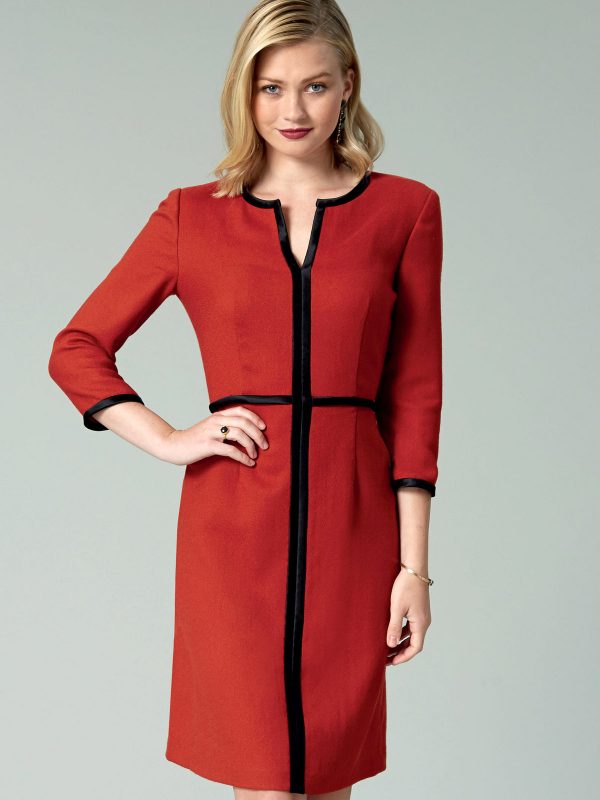 Are you heading to an office holiday party? How about this chic dress designed by Palmer/Pletsch for McCalls? (#7506) It has ¾ sleeves to show off some bracelet bling but still cover your Thanksgiving turkey wings. And it's just screaming for color-blocking, don't you think? Maybe red on the bottom and metallic on the top. Or make it in basic black crepe and add Chanel-style trim over the binding. I recommend using BERNINA Edgestitch foot #10/#10C/#10D for a smooth "stitch in the ditch" when you're securing the charmeuse binding.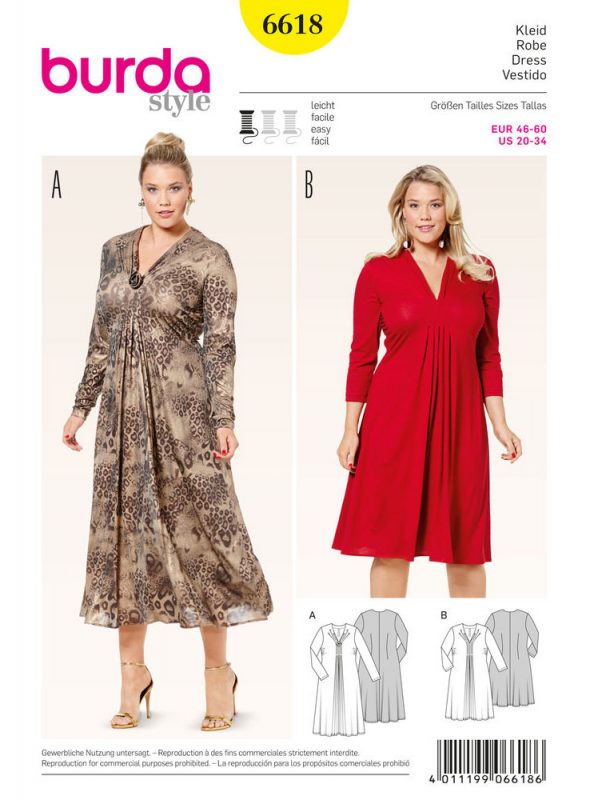 Here's a soft retro-70s look in sizes 20 – 34 from Burda Style. It's made from flowing four-way stretch jersey, and it will give your BERNINA's twin needle function a little workout.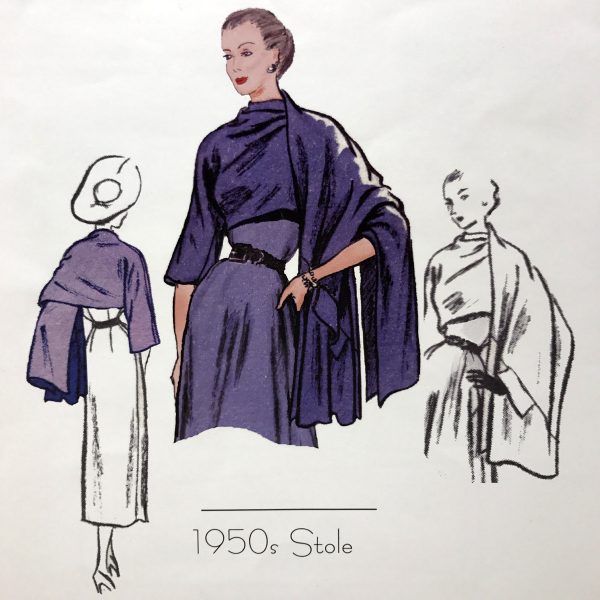 Another fun look for parties is this 1950s Stole pattern (#5006), from the indie company Decades of Style. It's based on a concept by legendary designer Elsa Schiaparelli, and true to her reputation as a surrealist, it has one sleeve like a jacket but it's open like a wrap on the other side. This pattern is a personal favorite of mine, and here's a version I made with lightweight wool challis, lined with thai silk.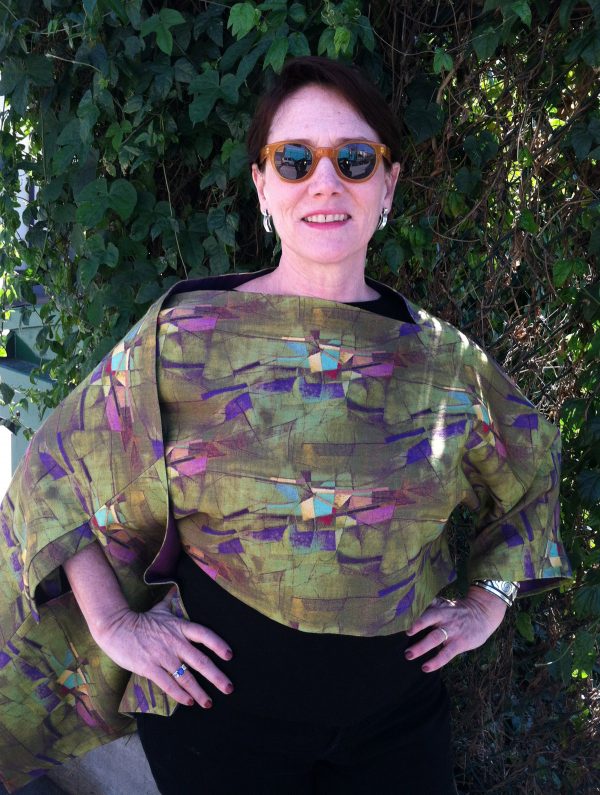 (I was in L.A., so of course I had to get a picture in my sunnies!) The wrap is a nice choice for a casual party, particularly if you live in a warmer region. You can make it lined, or do an unlined version using decorative stitches, like snowflake stitch #604 on the BERNINA 560, to finish the edges.
Simplicity has released a number of cute vintage patterns for the holidays, and here are some favorites: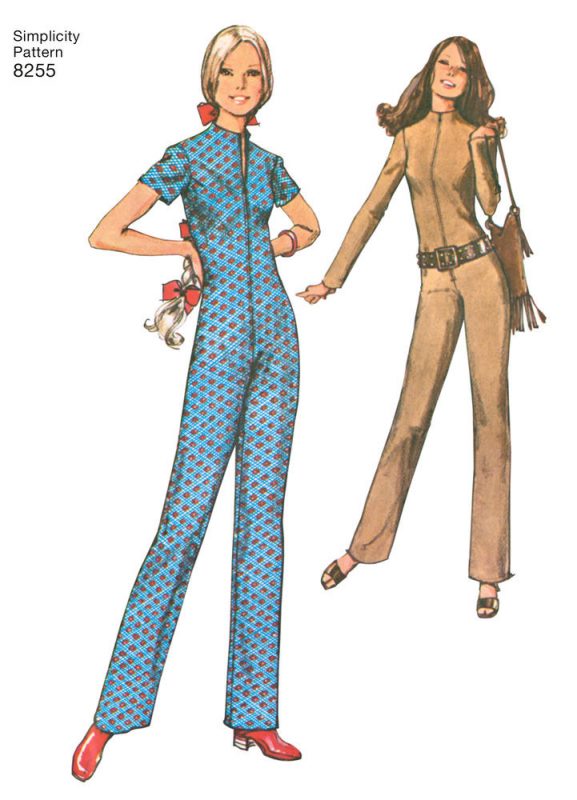 Okay, who else made this Jiffy pattern in the seventh grade? (I know, I'm carbon dating myself.) You know that day when you're supposed to dress up for some holiday family thing, plus you'll be cooking and doing dishes but you'd really rather be in bed reading? Well, this jumpsuit can function as your stealth P.J.'s—chic on the outside, cozy on the inside. Using Overlock Foot #2/#2A with a stretch overlock stitch will finish those seams in a "jiffy!"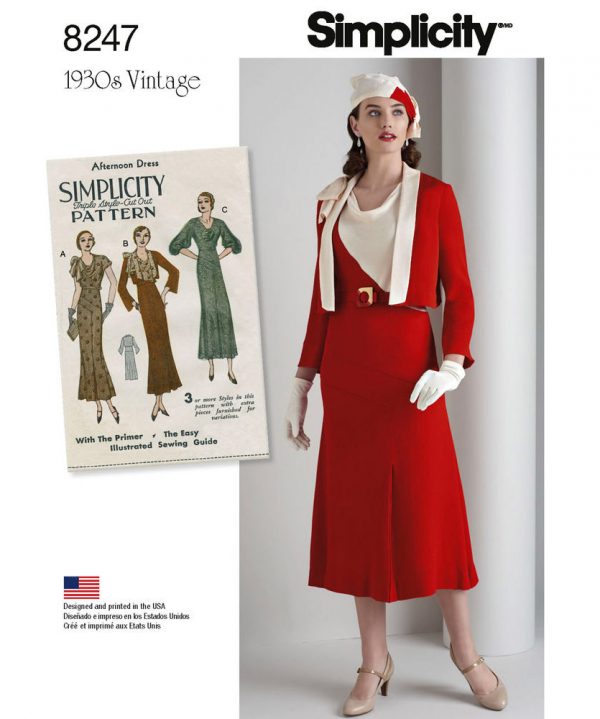 Or how about this pretty 1930s "Afternoon Dress," just released from Simplicity's archives? I love the Art Deco diagonal colorblocking, and the little jacket makes the whole outfit so versatile. Using BERNINA Walking Foot #50 with a narrow zigzag stitch will keep your fabric flat and stable through those tricky bias-cut seams.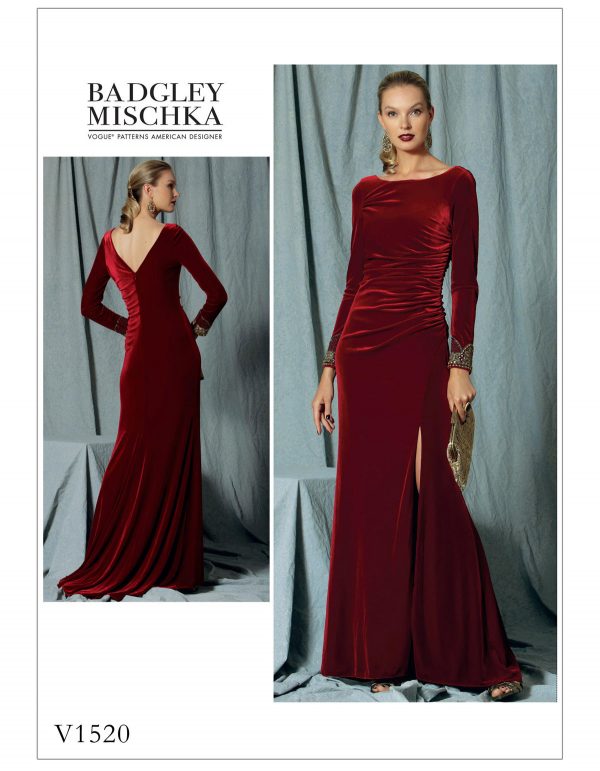 If you're going someplace really fancy, Badgley Mischka for Vogue never disappoints. Vogue 1520 has a fishtail hem, ruching on the sides and a beautiful beaded cuff detail. It's designed for stretch knits, so I recommend underlining it with power mesh. (If only they made "superpower mesh" at my age.) Once again, BERNINA Walking Foot #50 can help keep those slippery layers together!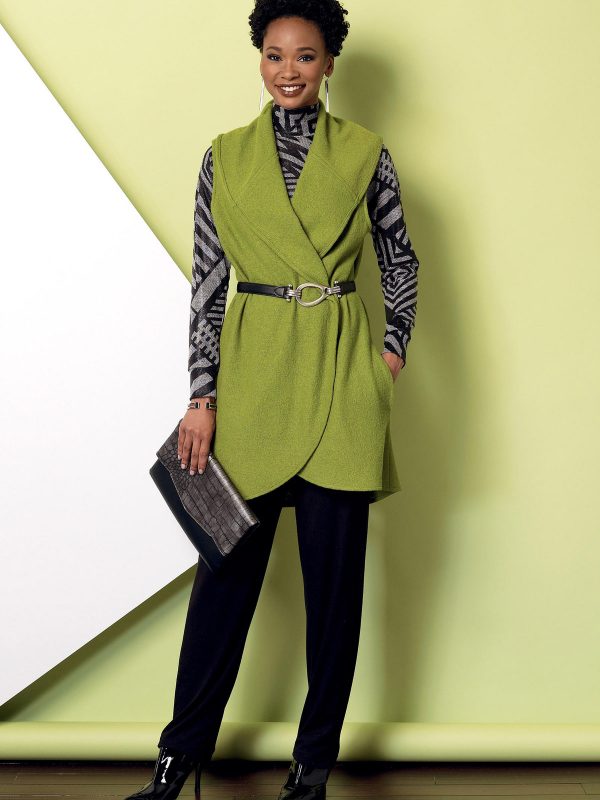 To look casual but pulled together, how about this wardrobe pattern from Butterick? (It's #6389) I've seen versions of this shawl collar vest all over the retail stores this fall, and it certainly is an easy and chic way to look pulled together during a holiday shopping brawl. The mock turtleneck top has an exposed zipper, and the pants have elastic in the back (no explanation needed this time of year). You can use clear elastic to reinforce the shoulder seams on the knit top, and BERNINA Zigzag foot with nonstick sole #52/#52C/#52D will slide right over it with a zigzag or stretch stitch.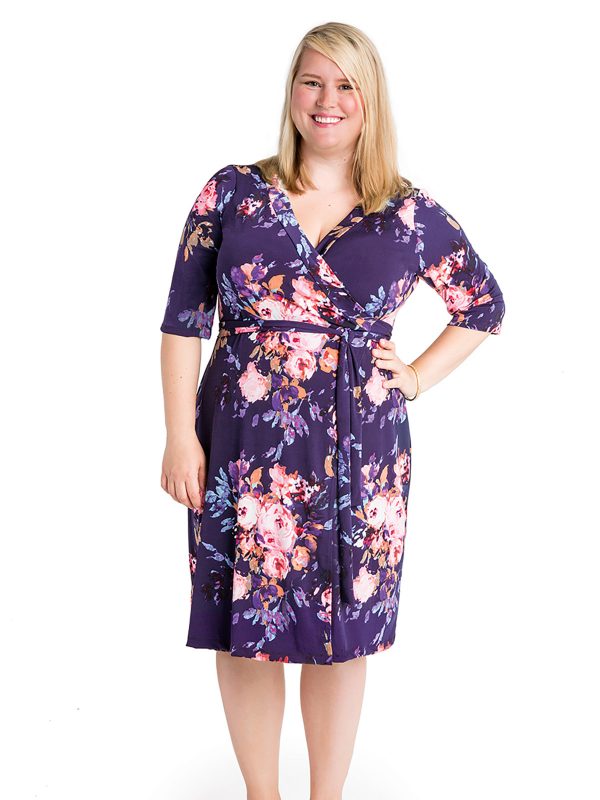 The patterns from Cashmerette have made a splash since they were launched last year. The designs, cut for curvy women, include ready-made bust adjustments up to an H cup. The Appleton wrap dress has been a bestseller, known for its gap-free neckline. What's really fun about this design is that you can go to Sprout Patterns (part of Spoonflower) and create your own fabric, or pick one of their holiday designs. Then the pattern pieces are printed directly on the fabric in your size, so all you have to do when it arrives is cut and sew!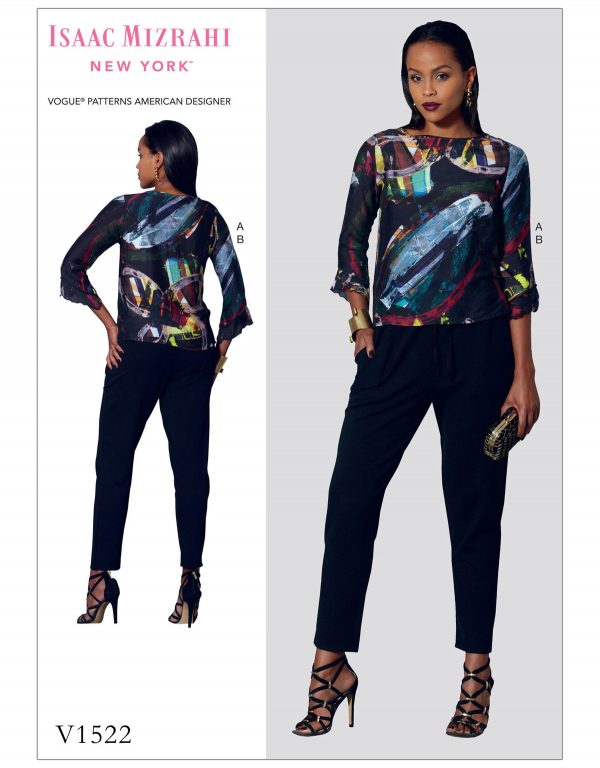 And how about something for those holiday open houses where you dash in and out? Vogue 1522 by Isaac Mizrahi has a festive charmeuse top with flounce sleeves, but the drawstring knit pants give the outfit a casual flair for comfortable party-hopping.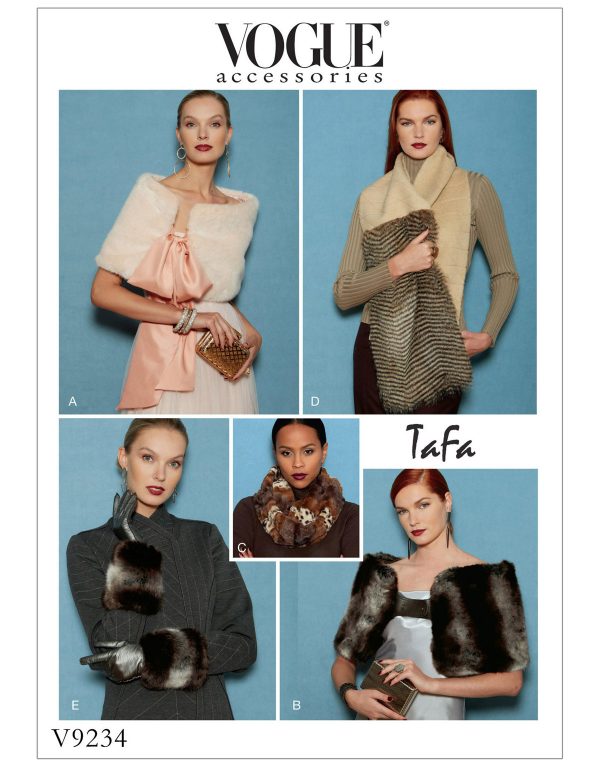 I was looking at the Sunday Style section of the paper and saw a socialite wearing a wrap almost identical to View A of this pattern, which is a chic retro fake fur design tied with a big bow. If you're sewing with fake fur this season, check out my recent interview with haute couture master teacher Kenneth King, who demonstrated his method for sewing a "hinge seams" used by furriers.
And if you're looking for some gift ideas to sew for the fashionista in your life (maybe you), don't forget my free patterns for the 50s Hepburn Buttonhole Scarf, the Claire McCardell-inspired Wrap and the Festive Wrap Scarf. They're all quick and easy to make!
Have a great holiday season, and don't forget to make time to sew!
What you might also like