How to Stitch Perfect Satin Stitch Circles
Linda Chang Teufel is owner and editor of Dragon Threads Publishing, and she's giving us a behind-the-scenes look at their newest book, Applique Mastery: Processes, Possibilities & Pattern by Philippa Naylor. The book isn't due out until this fall, but Linda is sharing one of the tips from the book – Perfect Satin Stitch Circles – as a special sneak peek for WeAllSew readers.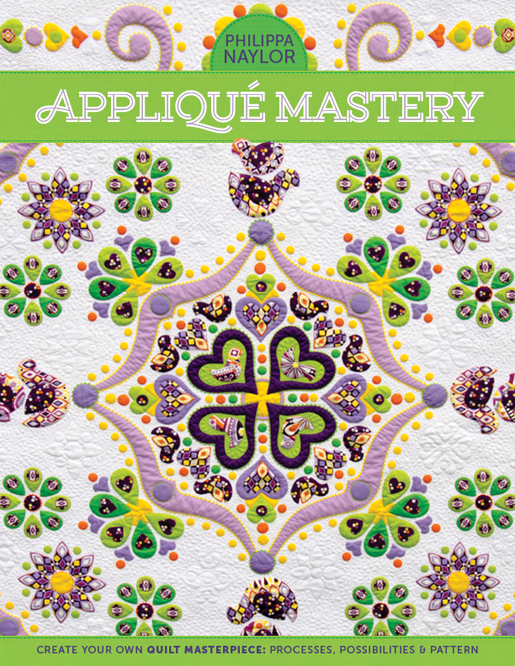 As a quilt book publisher, I've had the honor to work with some very amazing artists over the 20+ years I've been in business. In 2006, we published a book by Philippa Naylor titled Quilting in the Limelight.
Years before, I had seen her work hanging in the National Quilt Museum on my trip to AQS in Paducah, KY one year. Of course, the quilts, especially the Limelight one, took my breath away! I thought she would be a great candidate for a book but the museum tag said that she lived in Saudi Arabia…oh my! I didn't know how I could contact her so I let it go.
Then one year Jane Sassaman, author of Patchwork Sassaman Style and another award-winning quilt artist herself, said that she would be rooming with Philippa at the AQS show and would I like her to ask Philippa about writing a book for Dragon Threads…well yes!! So when Philippa and I met in Houston at Quilt Market that year, she agreed to write a book with us. It turned out to be a colorful book of her quilts with the twist of her story about driving from Saudi back to her native England with her family.
Philippa has taught for years in Houston, with a waiting list for all her classes. She is a vibrant, very engaging teacher with lots of positive enthusiasm so you can't fail to come out of her classes uplifted and with much knowledge of quilting techniques! I think the difference in her methods is that she has years of formal training in garment sewing and she uses much of that as unique approaches to some complex quilting design.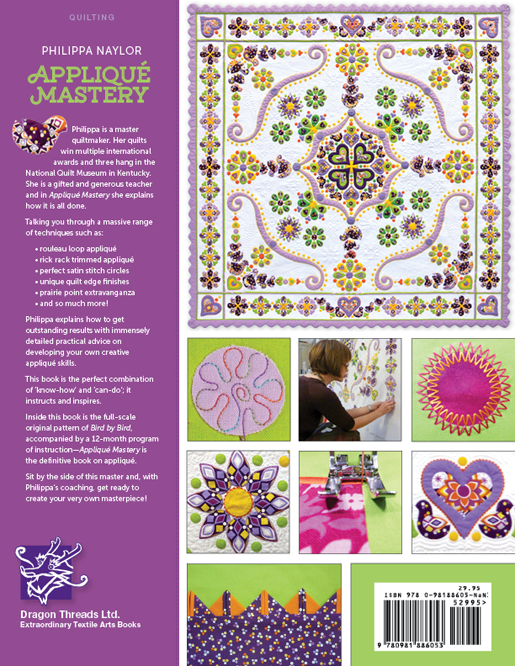 Right now she is finishing up another fantastic show quilt to enter in the major quilt shows but with one difference…it is part of our new book! We are including a pattern of "Bird by Bird" in the book, Applique Mastery: Processes, Possibilities & Pattern to be released this Fall.
To help accomplish this with the best possible results, she was given a new BERNINA 710 which thrilled her and is giving her hours of pleasure! She loves the new machine, especially the large amount of throat space, and that it "feels like a strong robust quality build ‒ and yet delicate and responsive for every type of fabric and stitch." And of course, BERNINA's "wonderful range of feet with excellent visibility at the needle point."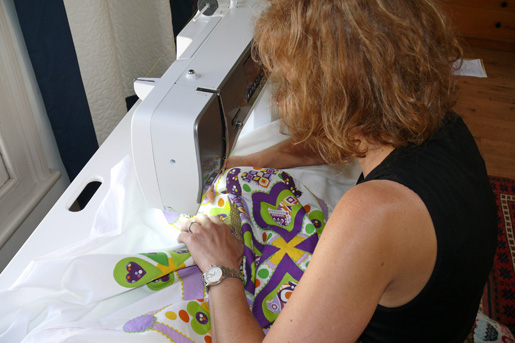 Here is one of the tips from Applique Mastery: Perfect Satin Stitch Circles.
Click HERE to download a free PDF of the tip: PerfectSatinStitchCircles.pdf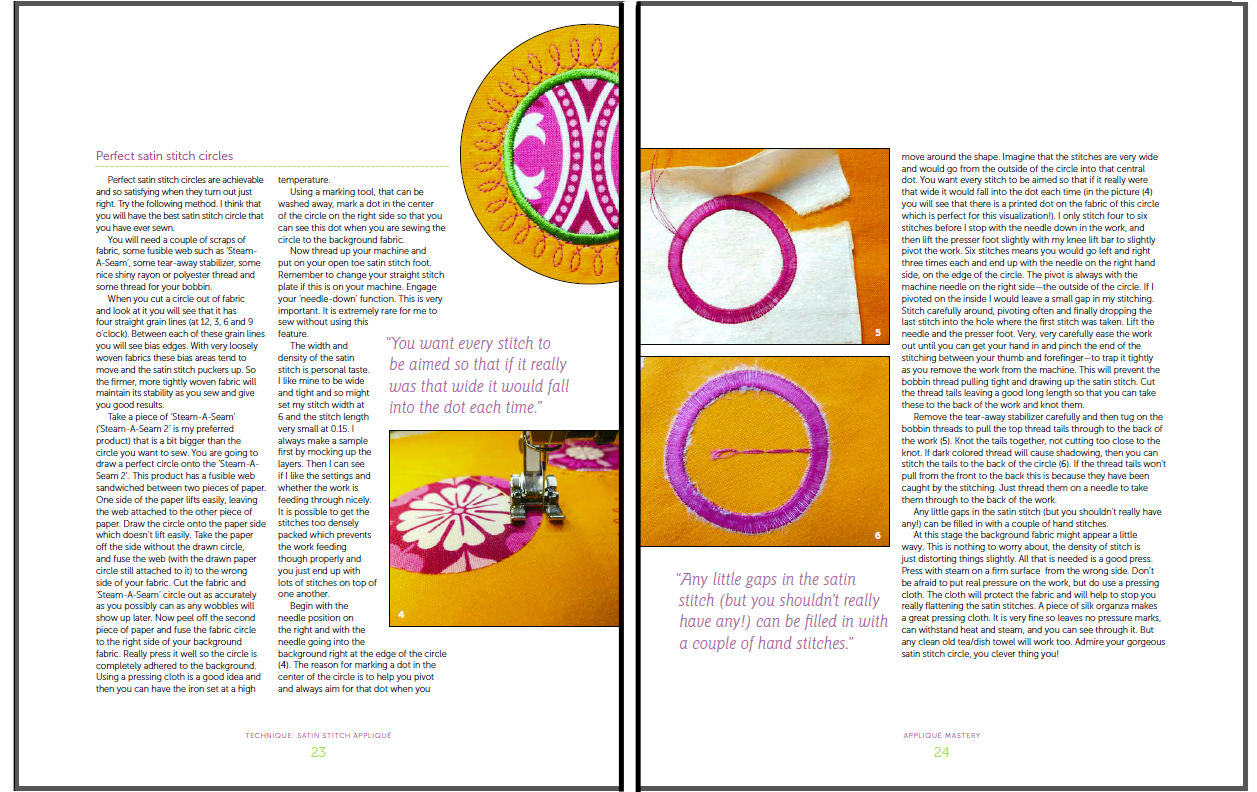 Techniques

applique
What you might also like
7 comments on "How to Stitch Perfect Satin Stitch Circles"