Mary Antonia's Tipi
Here's a note from Mary Antonia Young, a blog reader and BERNINA fan:
Attached are photos of my finished tipi, made of medium-weight duck canvas fabric purchased from JoAnn's with a coupon! I sewed my entire tipi using my BERNINA 830. It was a pleasure to use my workhorse of a sewing machine to do this job. As you can see there was plenty of yardage to wrangle and my BERNINA took care of it without complaint. I oiled it after the first day of sewing, according to BERNINA's manual instructions. I chose an extra strong sewing needle size 16/100 and that one needle did the whole job without breaking or bending. I decided that polyester hand-quilting thread was the best choice after I tested all the quilting thread for breakage (by tugging on the thread with my bare hands). I just want to express what a pleasure any sewing job is on my BERNINA and I had lots of confidence in my BERNINA's performance even before attempting my 14 foot diameter tip.
I took the tipi to Oregon and slept inside for one week. You can see in the photos the overcast sky as the tipi was set up. The rain poured the first night and I stayed cozy and dry inside, thanks to those strong "blue jean" seams that were so easy to sew on my BERNINA 830. So now I have a fine house to camp in and play in, thanks to your marvelous sewing machine!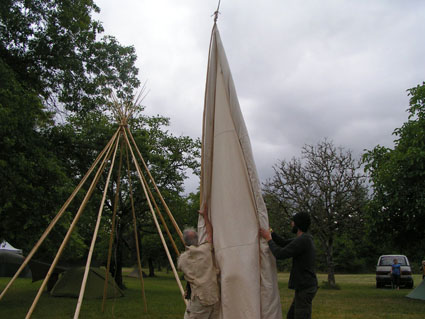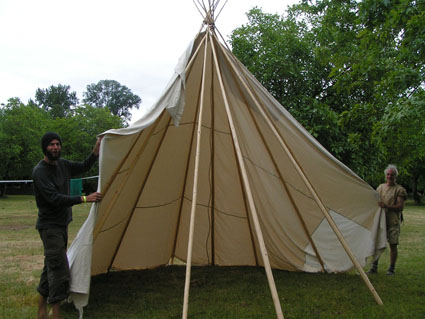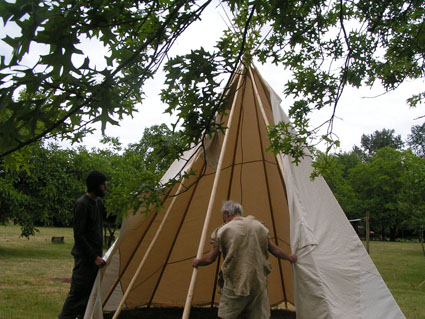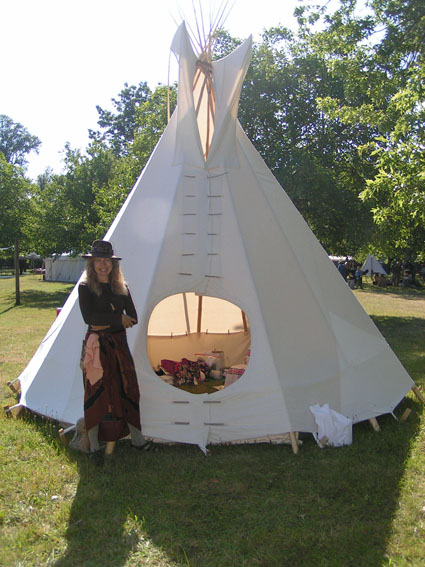 Projects

home décor

Techniques

crafts, sewing
What you might also like
10 comments on "Mary Antonia's Tipi"