My Quilt Story: Latifah Saafir, We Still Matter
Latifah Saafir is a quilting community advocate, quilt designer, teacher, maker, business owner, and founding member of both the worldwide Modern Quilt Guild and the MQG Los Angeles chapter.  Latifah is an enthusiastic advocate for the quilting community she has been a part of for over ten years.
Latifah's passion for quilting and teaching nudged her to leave the corporate world, and she launched Latifah Saafir Studios in 2015. She said that having a mechanical engineering degree helps in her design process in QUILTCON magazine. She is known for her bold and innovative modern quilts; her most recognizable quilt is her Clamshell quilt. Her patterns and products are available on her website, Latifah Saafir Studios.
Latifah was the featured artist at QuiltCon 2022, and her works were on display at the show. As an advocate for social justice issues, Latifah worked with the Social Justice Sewing Academy and designed a quilt for Steven Taylor, who was killed by police. She used the denim clothing once worn by Steven to create a quilt design of a hand making a fist. She titled the quilt "We Still Matter."  The quilt was displayed at QuiltCon and was presented to Steven's grandmother, Addie Kitchen.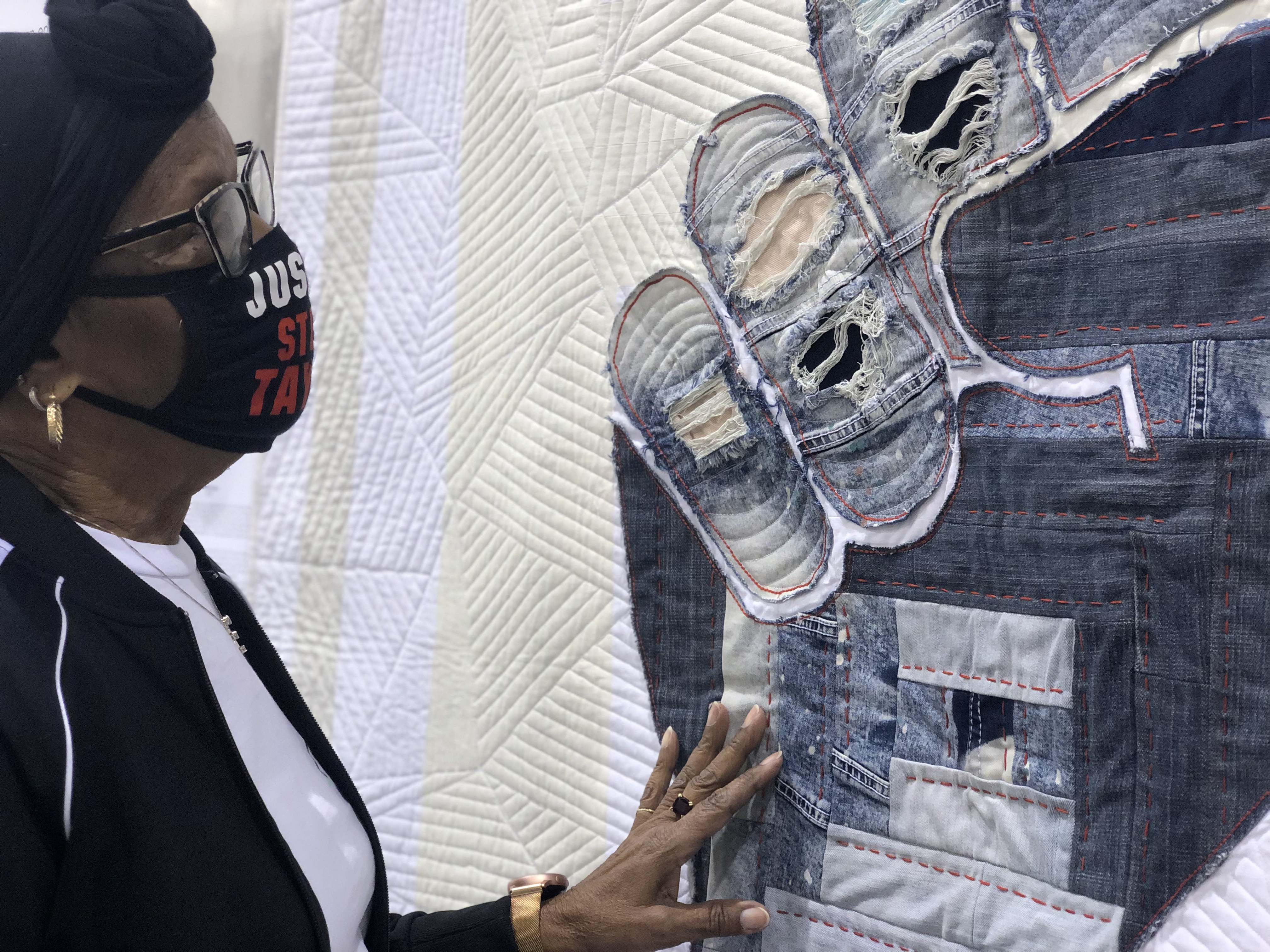 This is the fourth remembrance quilt that Latifah Saafir has made for Steven Taylor's family through the Remembrance Quilt Project with the Social Justice Sewing Academy.
We met with Latifah to hear the powerful story behind these quilts and shared a moment with Addie Kitchen, Steven's Grandmother to learn about the man who loved the color red and how he will be remembered by those that love him.
Seasons

all seasons
What you might also like