Latifah Saafir: QuiltCon 2022 Featured Artist
Latifah Saafir is a quilting community advocate, quilt designer, teacher, maker, business owner, and founding member of both the worldwide Modern Quilt Guild and the MQG Los Angeles chapter. Latifah is an enthusiastic advocate for the quilting community she has been a part of for over ten years.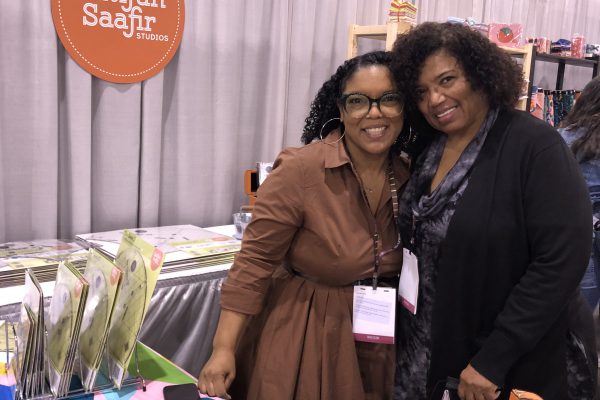 If you want to get a "taste" of that enthusiasm, just read this excerpt from a post she wrote on her blog in October 2009 about the first meeting of the LA Modern Quilt Guild:
"OMG! It was more fun than I thought it would be. I usually try not to have expectations so that I can absorb each morsel of an experience, but, I was so excited at the prospect of connecting with others that dream about creating yummy modern quilts as much as I did that my expectations were so high. And, yes oh yes, it was awesome. We had 20 people at our first meeting and we have 44 people signed up so far at our website! It was our planning/brainstorming session and it was all that I thought it would be and more. Creativity, energy, and a sheer feeling of relief that there are others just as crazy we are out there who love creating delectable beauty in the world. Whew!"
Soon after this meeting, she and two other women went on to found the worldwide Modern Quilt Guild, and she was fully engaged in creating the running the first QuiltCon event in 2013.  The MGQ now has more than 16,000 members and more than 200 guilds worldwide.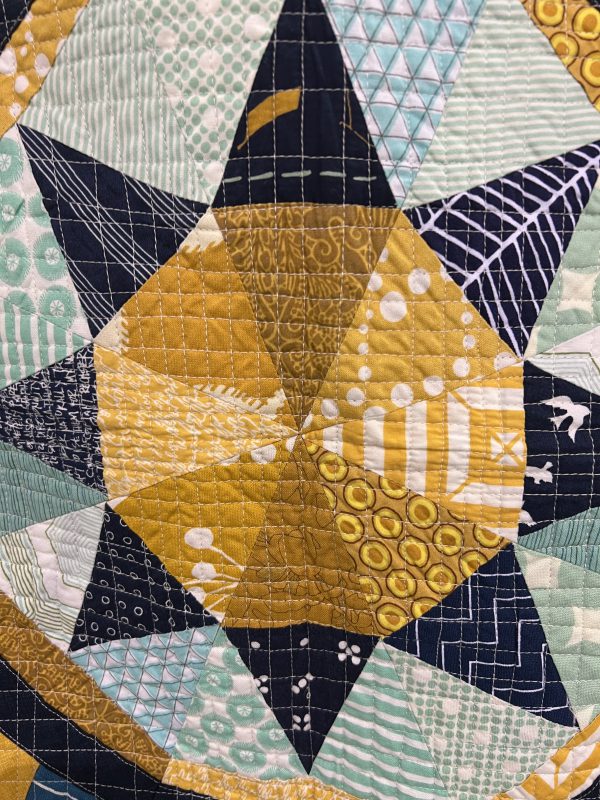 Latifah's passion for quilting and teaching nudged her to leave the corporate world, and she launched Latifah Saafir Studios in 2015. She said that having a mechanical engineering degree helps in her design process in QUILTCON magazine. She is known for her bold and innovative modern quilts; her most recognizable quilt is her Clamshell quilt. Her patterns and products are available on her website, Latifah Saafir Studios.
Latifah was the featured artist at QuiltCon 2022, and her works were on display at the show. As an advocate for social justice issues, Latifah worked with the Social Justice Sewing Academy and designed a quilt for Steven Taylor, who was killed by police. She used the denim clothing once worn by Steven to create a quilt design of a hand making a fist. She titled the quilt "We Still Matter."  The quilt was displayed at QuiltCon and was presented to Steven's grandmother, Addie Kitchen (pictured above).
Watch as proud Quilt Nerd, Mary Fons, gives a tour of Latifah's featured exhibit at Quiltcon 2022 and celebrates the profound impact Latifah has had in shaping the modern quilt movement.
What you might also like