Quilt Coat Controversy
Quilt Coats were a hot topic at QuiltCon 2022. We met with the community to get their hot take.
Mary Fons is one person in the quilting community not afraid to speak out on the trending topic: "Should you make clothing from vintage or antique quilts? "In her opinion, "Quilt Clothes Must Die!". That phrase is the title of her  YouTube video, which is stirring some controversy in the quilt maker and fashion world.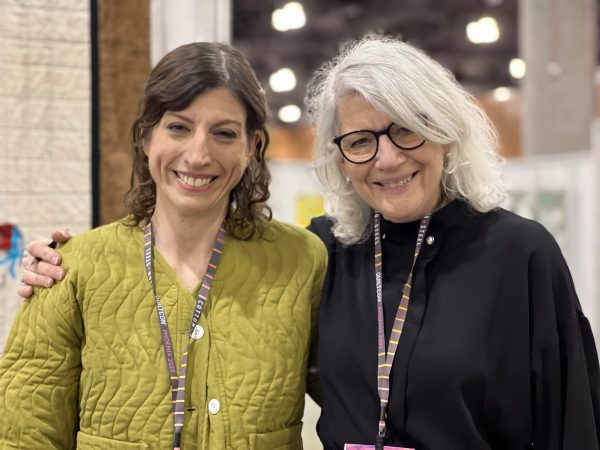 Fons grew up among quilts—quite literally—as the daughter of Marianne Fons of Fons and Porter's Love of Quilting Magazine and popular television program. The magazine was first published in 1999, and the show has been on TV since 2003. Mary has been around quilts, a lot of quilts. She loves the history and heritage of quilts. She is a writer, editor, and livestreamer—her live 'Quilt Nerd' show airs three times a week on Twitch.
"I spend a lot of time with quilts.  Quilts are our history and hold our memories.  Quilts are historical documents to tell the world who we are," she said.  To cut up a vintage or antique quilt to make clothing is wrong.  "I understand that I am going to piss some people off," she states in her video.         
The trend of making clothing from patchwork quilts has come and gone throughout the years. Fashion designers like Adolfo and Ralph Lauren made designer clothing from quilts in the 1970s and 80s. They were expensive, unique, and limited in supply. "Maybe only 300 or 400 quilts were used to make these designer quilt clothes," said Fons.
Jump ahead 30-plus years, and today's trend of making coats, dusters, vests, pants, jumpsuits and even fanny packs from patchwork has lasted for over five years. The extended longevity of the trend is probably due to the popularity of quilt clothes shown on the internet and social media.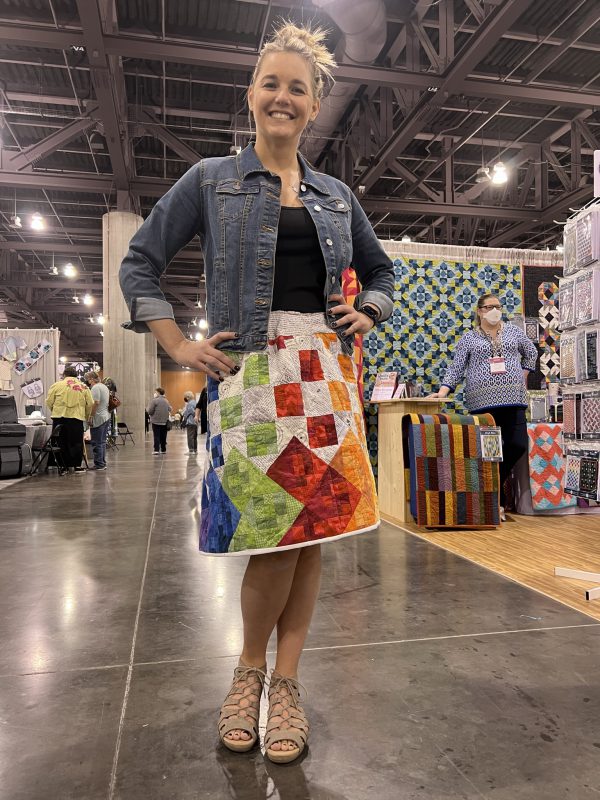 "Ads for the garments began flowing steadily into social media feeds in early 2020. The first year of the pandemic led to increased social media use for many, so millions of people saw the trend emerging for the masses," wrote Fons in an article, "Quilt, Meet Coat," for the Modern Quilt Guild's magazine, QUILTCON.
People began selling large numbers of vintage and antique quilts online, on social media accounts, Etsy, etc. Quilt dealers hold "quit drops" events where hundreds of vintage quilts are gathered and sold to designers and other consumers. "We need to preserve our history and not cut it apart," she said.
Not all agree with Fons.  There are arguments that a vintage quilt sitting unused in a closet can have a "new life" if you make it into clothing. Another view is that a quilt is being honored by being "upcycled" into sustainable fashion. While Fons doesn't buy into these agreements, many in the quilting and fashion world do and disagree with Fons. 
What do you think about transforming a vintage or antique quilt into clothing?  
"Making a quilt or quilt top to be used to make clothing is much different than cutting up a vintage or antique quilt," said Fons. Lately, some fashion designers are hiring quilters to construct patchwork fabric to make quilted clothing lines, instead of cutting up vintage quilts.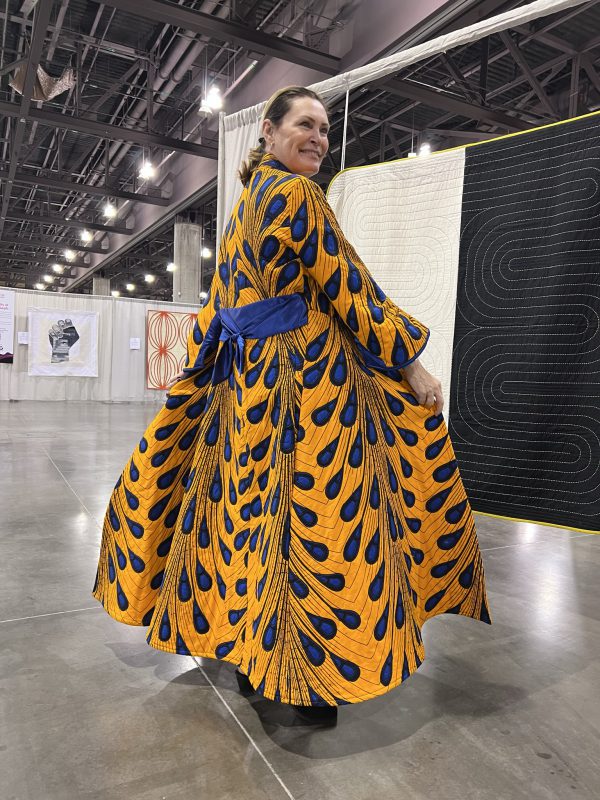 "Quilters generations ago wouldn't have dreamed their quilts would be cut into garments, but thousands of them are being cut apart every day," wrote Fons.
"We make quilts. We love to make quilts. We hope our quilts may be valued—and not made into fanny packs."
Where do you stand on the trend? Let us know in the comments!
Difficulty level

Intermediate

Time to Complete

Weekend

Used Material

basic sewing supplies, quilting cotton

Seasons

all seasons

Techniques

altering, quilt piecing, quilting, sewing with quilting cotton
What you might also like
8 comments on "Quilt Coat Controversy"