Non-Slip Headband
Whether you're working out or just looking fashionable, there's nothing worse than wearing a headband that continually slips out of place. The solution? Make you own. Not only is this tutorial quick and easy (and perfect for beginners), it's great for using up your favorite fabric scraps. So now you can have headbands that stay in place and coordinate with your wardrobe!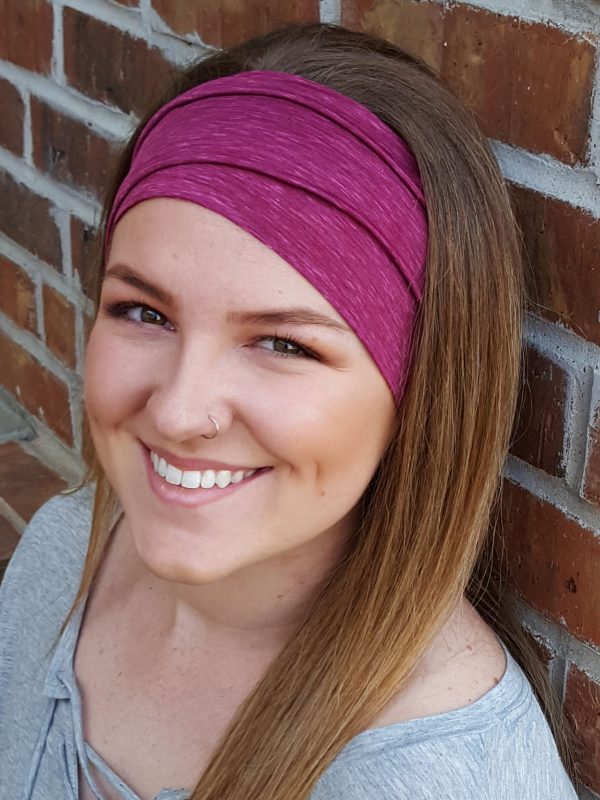 Fabric Selection:
One of the key elements to making sure that your headband stays in place while wearing it is selecting the right fabric. For this project, it is important to use a knit or stretch material that feels 'firm' or has some body to it. Stay away from fabrics that are flimsy or have any drape to them. Secondly, it is important that the fabric has good stretch and recovery – when you pull on the material, it should bounce right back into it's original shape. Great materials could include interlock, cottons with some Lycra\spandex content, or even material that is designated as workout wear.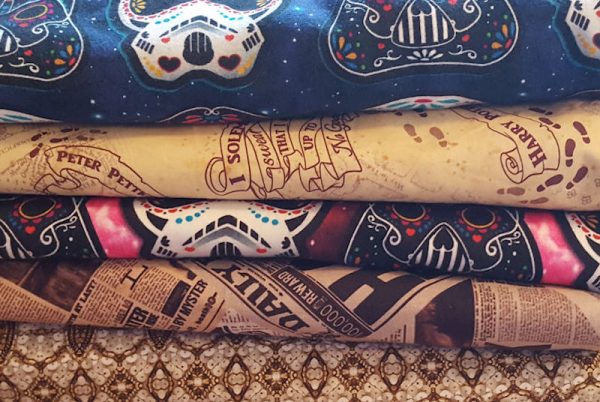 Materials to sew a Non-slip Headband:
Knit fabric
Rotary Cutter & Mat
Ruler
Hand Sewing Needle
Thread to match
Sewing a Non-slip Headband:
Cut 1, 5″ x 20″ rectangle. Make sure that the greatest degree of stretch is going the length of the fabric.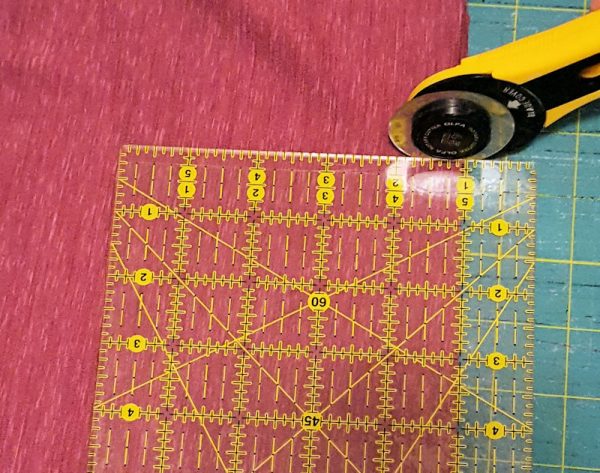 Find the center of the rectangle by folding it in half, lengthwise, with the wrong sides together. Press.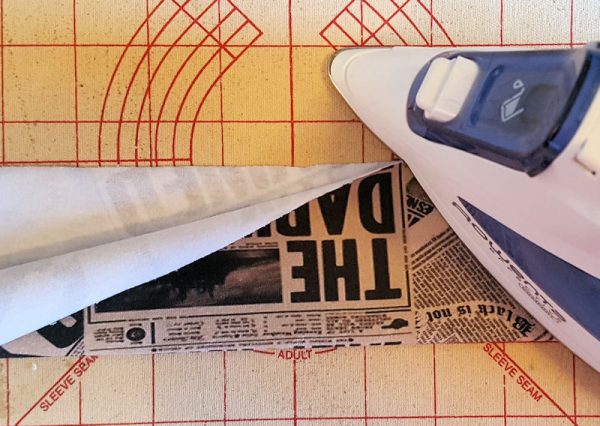 Open the fabric. Next, fold the raw edges of the band in  1/4″ – 3/8″ past the pressed fold line. The raw edges should overlap slightly. Press again.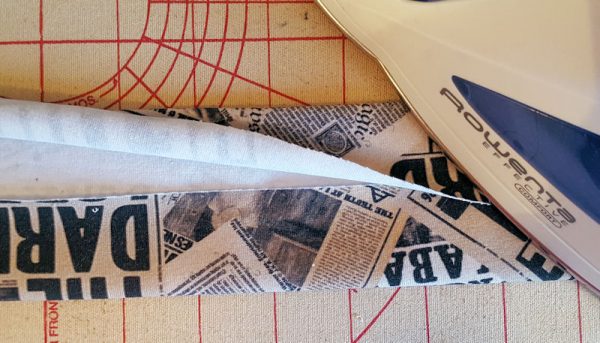 Fold the raw edges in half, right sides together, so the two ends meet. Make sure that the raw edges are matched.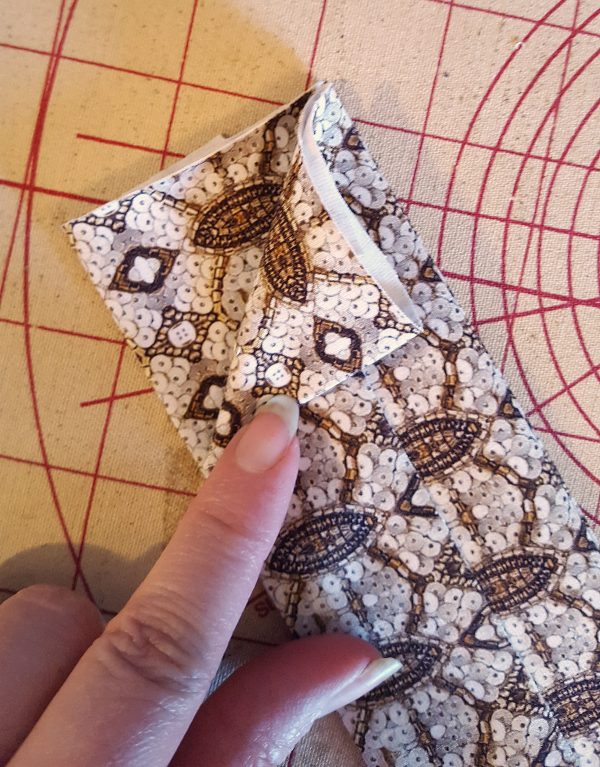 Open out one band end, making sure that the other end is still folded.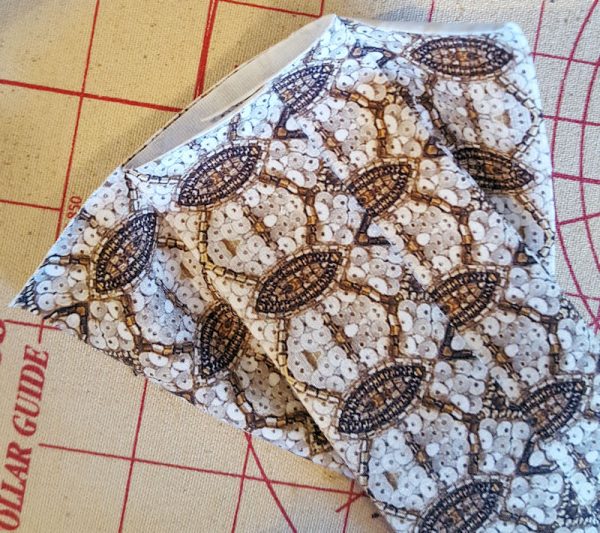 Wrap raw edges of the open band around the folded band and pin in place. Doing this will create a finished edge.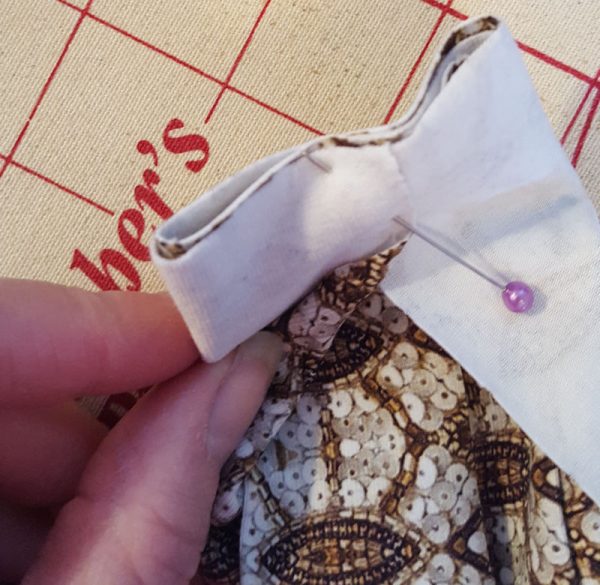 Sew 1/4″ away from raw edges. To keep the seam stretchy and keep them from popping, be sure to use a zigzag stitch while sewing.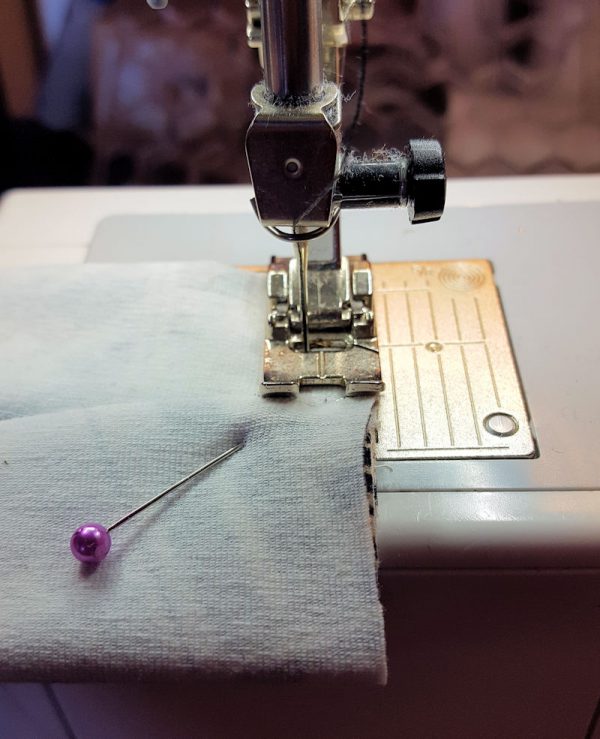 Turn the band right side out and press.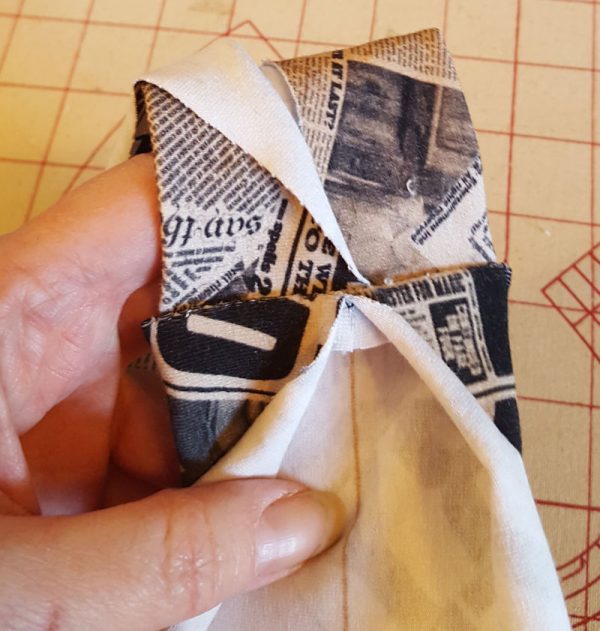 To keep the bottom edges of the band from becoming too thick and flipping out of place while wearing, hand-tack the edges of the band together, approximately 3″ away from the seam. Make sure that you do not stitch through to the right side of the band. Repeat for second side.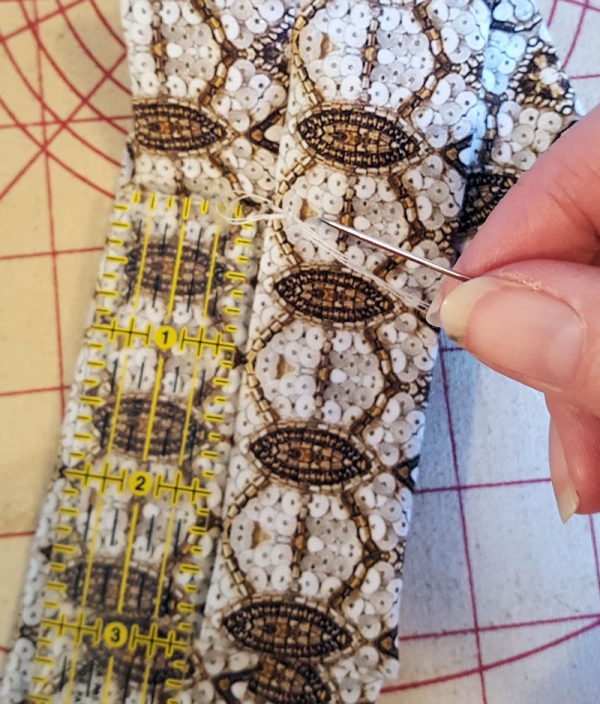 Wear your new headband thick (completely unfolded) or thin (folded as made). Have it cover your ears when it's chilly or cover your forehead entirely. Try it as ponytail wrap or even as a cowl! Most importantly, use your favorite fabrics and have fun!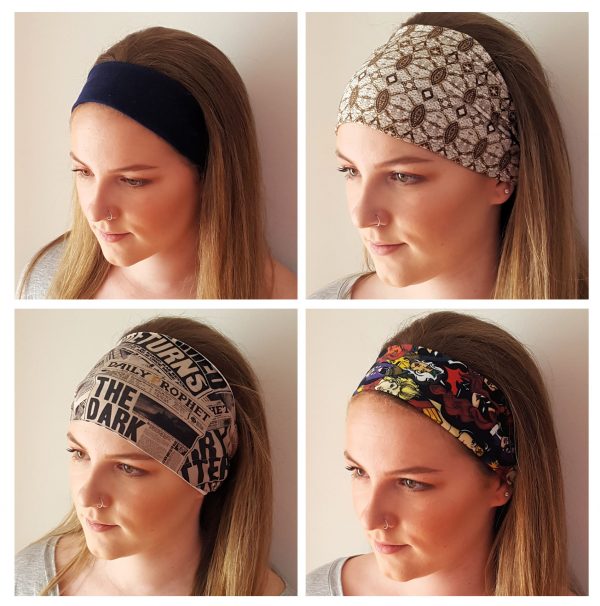 Difficulty level

Beginner

Time to Complete

Evening

Used Material

knits

Projects

fashion

Techniques

sewing
What you might also like
18 comments on "Non-Slip Headband"