Organize Your Fabric Stash with My Label Software
I have started to use My Label 3D Fashion Pattern Software as a way to get my fabric stash inventoried and cataloged and I want to share how to do this with you.
Place each piece of fabric that you haven't made yet on your flatbed scanner. Yes, I know, this is going to take forever for most of us!
The more on grain and straighter the fabric is placed on the scanner, the better the scan will be. After previewing the scan, crop it to show a representative repeat of the fabric.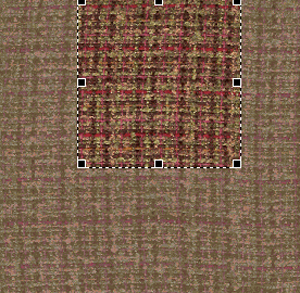 Save the file on your computer. In the file name, I would suggest that you include the main color name, the fiber content if known, and the fabric type; such as, suiting, blouse weight, bottom weight, etc. You may even want to organize the scans into file folders by type of fabric as you save them. Always save the file as a jpeg since this is the format necessary for importing into My Label.  
After scanning your stash, open My Label. Select File > Import Scanned Fabric.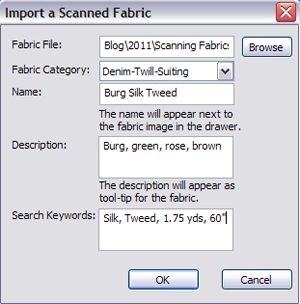 Click on the Browse button and navigate to the location of the saved file. Select it and click on open. Click on the drop-down box and select the fabric category, name the fabric (use less than 15 characters to name the fabric), add words in the description box, and in Search for Keywords, list any words that will help you when you are searching for something to make. Some suggestions are:  fiber content, fabric type, number of yards, width of fabric, where you stashed the fabric, what you plan to make with the fabric, and/or where you purchased the fabric. You might even want to add the year you purchased the fabric! Do fabrics age like fine wine??? Click on OK and you will get a successful import message.

When you look in the Fabric Drawer in the appropriate category, you will find your scanned fabric. Hold your cursor on the fabric swatch and anything that you placed in the description box will show in a tool tip.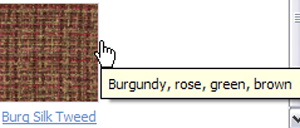 After completing these steps for all your stash, next time you want to make a jacket, click on the Search tab in My Label, you can enter the number of yards you need for the project in the Search box and My Label will find all your fabrics with that yardage!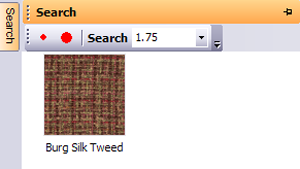 The keywords can tell you where you stashed it as well….so you may be able to find it! Just right click on the fabric swatch in the Fabric Drawer and select My Keywords.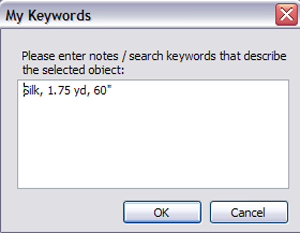 Now, to find time to make that jacket….
Techniques

sewing
What you might also like
4 comments on "Organize Your Fabric Stash with My Label Software"