Sideways Motion Foot #40C
BERNINA has two models in the current line, the 880 PLUS and the 790 PLUS that have an amazing feature that lets you sew in all 360° directions.  You're not limited to any direction. You can stitch forward, backward, sideways, and diagonally, without rotating the fabric.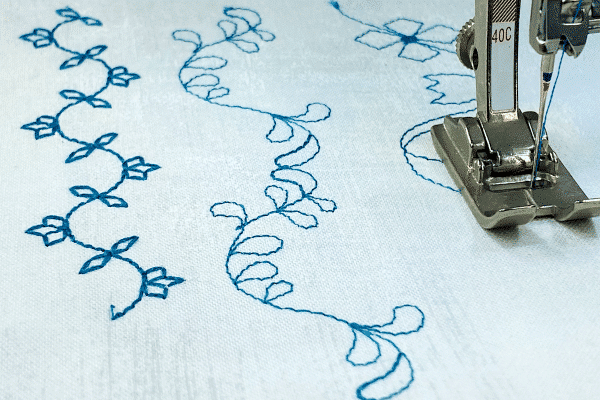 Sideways Motion Foot #40C
When you sew multiple directions, use Sideways Motion Foot #40C (included with the 880 PLUS and the 790 PLUS). The sole of Foot #40C has a beveled indentation surrounding the edges of the needle opening. This allows stitches to pass from side to side as well as forward and backward, producing perfectly-stitched multi-directional designs. Note: This foot is the only presser foot that will successfully sew in multiple directions. Sideways motion stitches cannot be sewn using the Dual Feed function.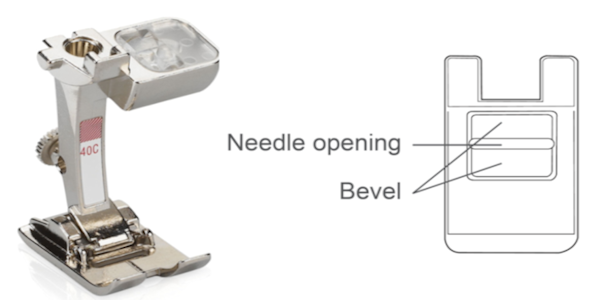 The machines have Sideways Motions Patterns that are pre-programmed stitches that sew in multiple directions, moving in any direction needed to form the stitch pattern. The sideways motion patterns are in six on-screen menu folders (201, 501, 801, 1001, 1201 and 1601), indicated by a compass icon in the lower right corner of the folder. When the selected stitch appears on-screen, the start point is indicated by a white dot and the endpoint has a red mark.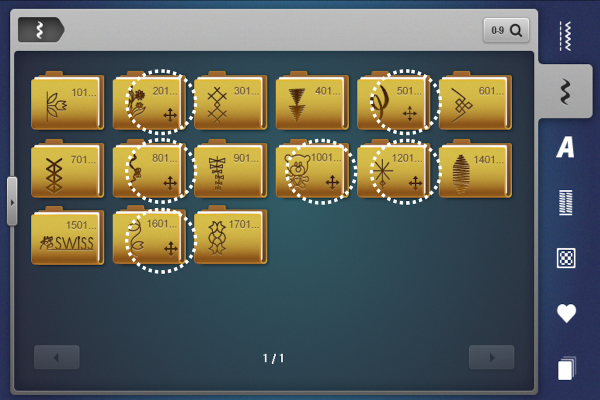 Stitch any Direction
To sew other stitches in any direction, select the desired stitch, then touch the Information menu icon ("i").  Next, touch the Multi-directional icon, which only appears in the "i" menu when the selected stitch can be sewn in multiple directions.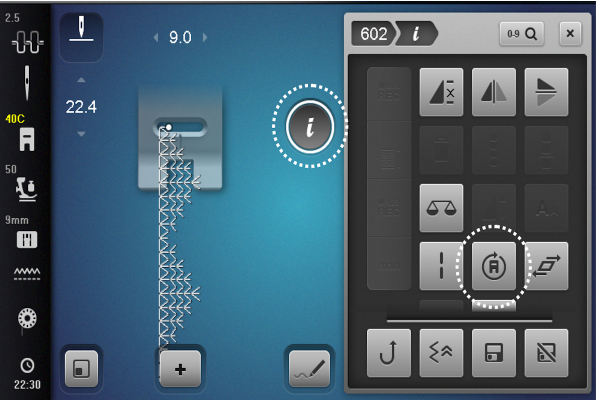 Rotate the selected stitch in 45º increments by touching one of the direct-selection nodes on the screen (indicated by the yellow outlines in the graphics below). Use the Stitch Width knob to rotate the stitching direction in 5º increments. The Stitch Length knob is for 1º increments. You can make direction changes as you are stitching.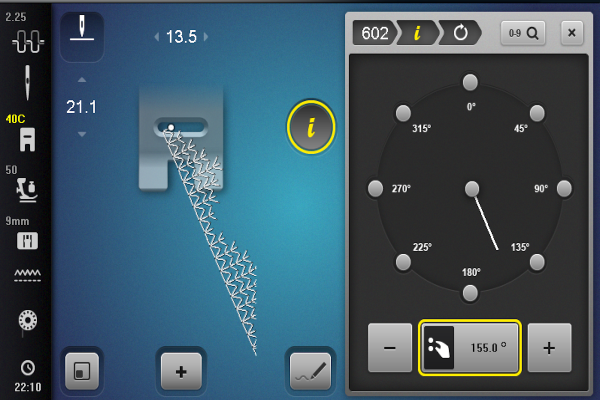 Tote Bag with Multi-Directional Design
Click here  to see a previous post on multi-directional stitching with Sideways Foot #40C. Create a fun design on the front of a tote bag using the unique multi-directional function of the B 880 PLUS and the B 790 PLUS.
For more information on Sideways Motion Foot #40C, see The Big Book of Feet at your local BERNINA store. Click here to locate a dealer near you.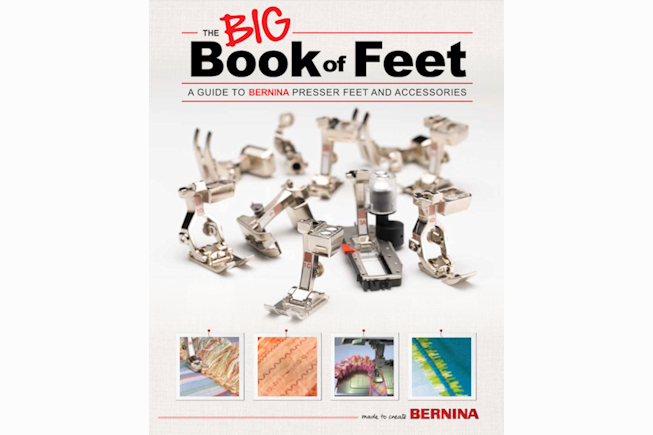 Used Products
What you might also like
3 comments on "Sideways Motion Foot #40C"