Sweatshirts "with Decorations"
I have been embellishing sweatshirts for my girls since they were little. I used to make them the cutest puppies, clowns, balloons and unicorns. There came a day, however, when my adorable little children got a mind of their own about fashion. It came as a bit of a surprise to me when I read my eldest's Christmas list:
"Dear Santa, Please bring me a sweatshirt. With NO DECORATIONS, PLEASE."
It wasn't long, though, before those same girls were doing their own "embellishing." Maybe you remember the "shredded shirt" trend from the 80's?
In the February All About ME (Machine Embroidery) session, we played with sweatshirts once again – this time making them more fun and stylish using embroidery, ruffles, and other decorative sewing techniques. Featured on the jacket shown below are embroidery designs from OESD's "Bold & Beautiful" collection #80001 (a BERNINA Exclusive, available in a variety of embroidery formats), with fabrics from the coordinating fabric line by Benartex.
What's new is old again (and again, and again!)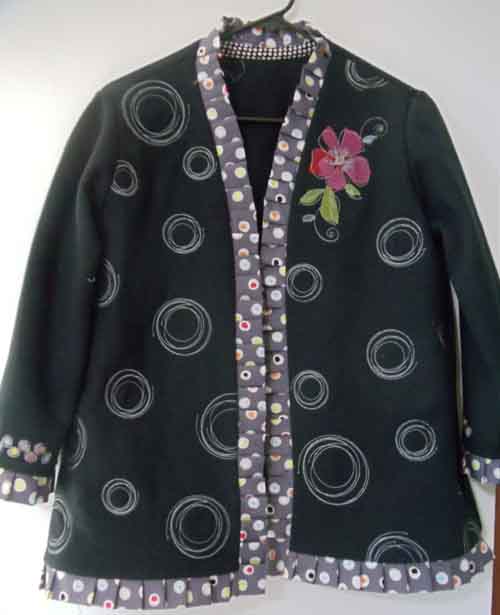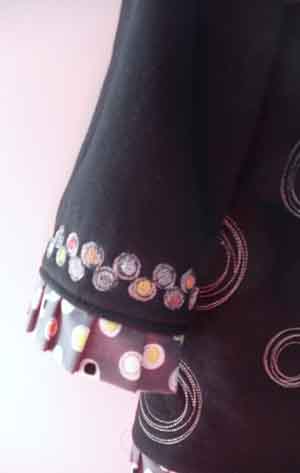 Projects

fashion

Techniques

embroidery
What you might also like
One comment on "Sweatshirts "with Decorations""