10 Things to Consider When Buying a Longarm Quilting Machine
Are you a quilt top maker who sends their tops off to a longarm quilter to get quilted? Are you someone who at one point (probably right after paying your longarm quilter for their work) starts to think…hmm…I wonder if I should buy a longarm quilting machine and quilt my own quilts or maybe start a longarm quilting business? 
Besides the price of a machine (because you must really consider that!), there are many other factors to investigate before buying a longarm quilting machine. Here are a few things to consider as you start the process of figuring out if you should buy a machine and whether you should buy a hand-guided or computer-driven longarm.
Ten Things to Consider When Buying a Longarm Quilting Machine
1. What are your longarm quilting goals?  Do you want to become a quilt artist and enter your work in shows? Do you want to just quilt on your own quilts and maybe a few for friends? Or do you want to run a longarm business quilting either custom or edge-to-edge designs for customers? 
2. Do you want a hand-guided or a computerized machine? Becoming a hand-guided longarm quilter takes some skill, patience, and lots of practice. Whether you are quilting following a pantograph or edge-to-edge pattern or doing free motion quilting, it just takes time to get the feel of the machine and for your eye-hand coordination to get in sync to quilt smoothly. The learning curve to becoming a long-arm quilter on a computer-driver machine is faster because the computer moves the machine head, not your hands. If you programmed the computer correctly, the quilting could be pretty perfect, pretty quick. 
3. What kind of space do you have available to set up a machine? The most common size of a longarm machine table is 10 to 12 feet in length–long enough to quilt large quilts. However, many longarm companies do offer custom-sized or adjustable-sized tables. For example, BERNINA offers the BERNINA Studio Frame which is a modular frame and can be mounted as small as 5 feet or to its full size of 10 feet. Having a stable and level table is a must.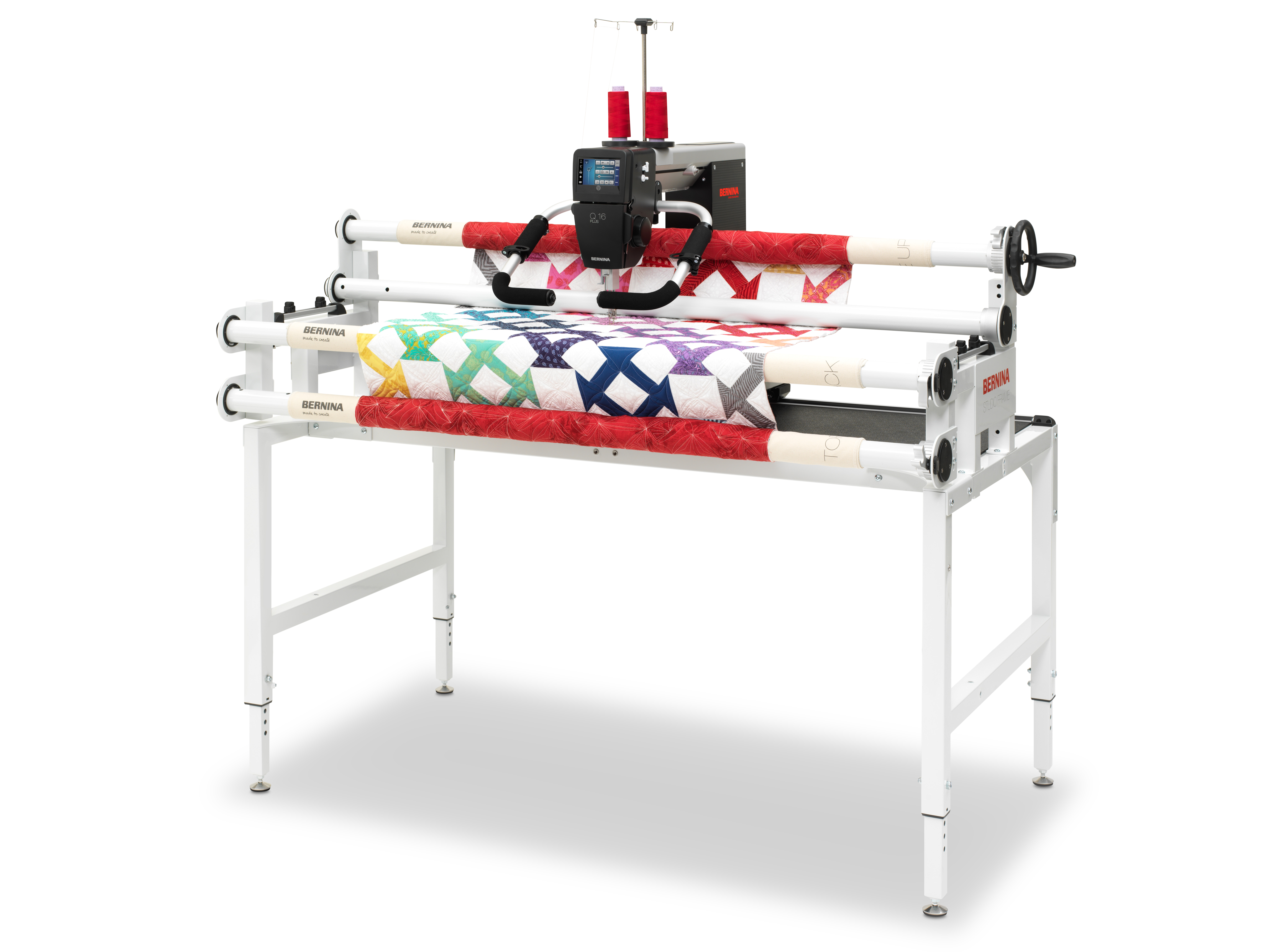 4.  Can you stand at the quilting machine for long periods? Although it doesn't necessarily require strength, it may require stamina. Another option to a standing longarm machine may be a sit-down model. Adding a hydraulic lift system to a standing longarm allows you to adjust the height of the machine if your arms get tired of being in the same position for a long time. On a computer-driver machine, you are not necessarily standing in front of the machine for long periods (although it is fascinating to watch). You can set up the machine, hit start, and let the machine do its quilting.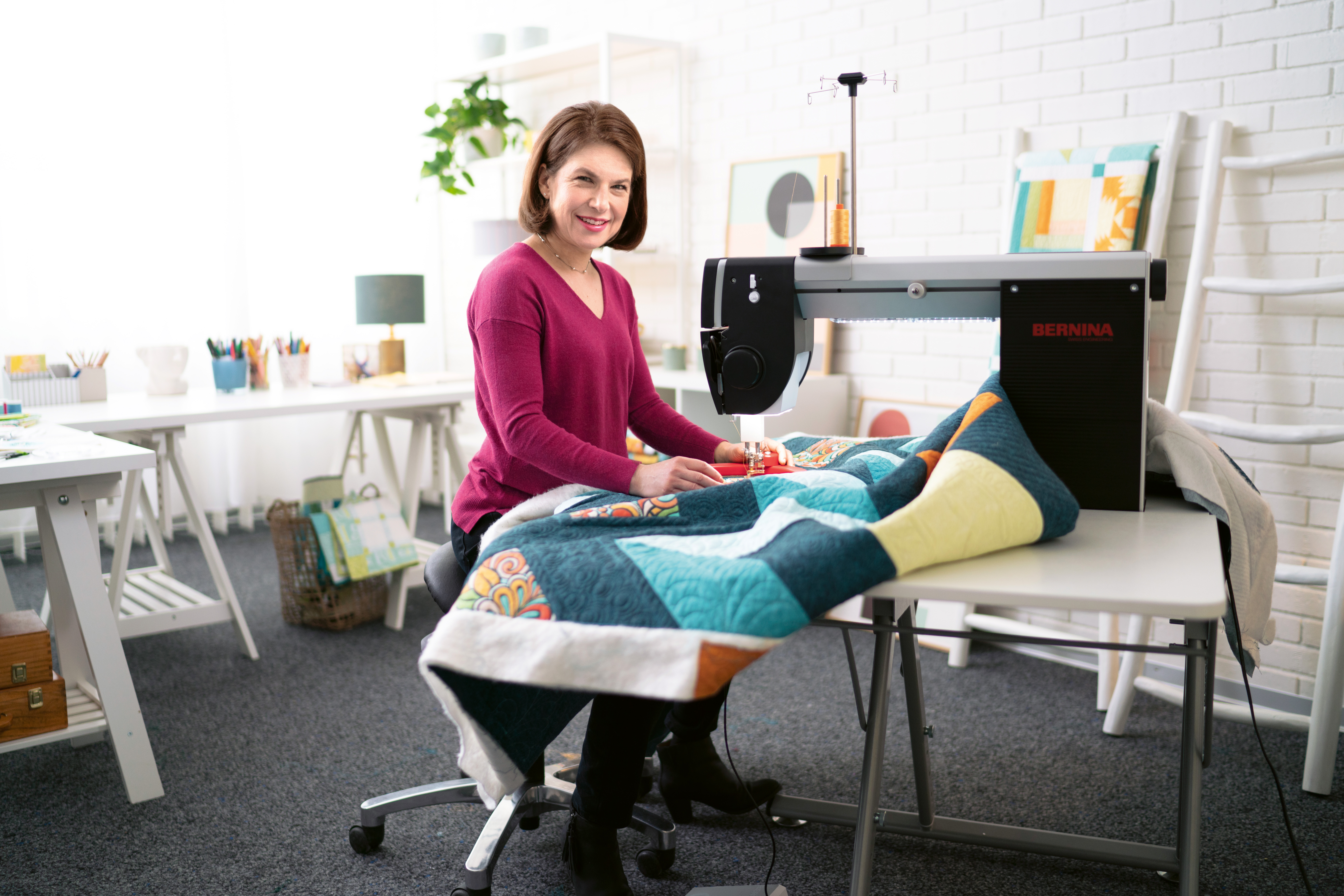 5. Does your longarm dealer offer training and support?  Can you call and ask questions? Are you curious and willing to learn about your machine, how it works, how it sounds, and general maintenance?  Today, there is so much support online available with chat groups and forums with other machine owners, YouTube videos, etc. 
6. Are you willing to practice AND make mistakes? Take time to practice on some dog quilts that you can donate to a local chapter because those pups are not going to care if your quilting isn't perfect! When you make a mistake, take the time to figure out what happened, fix the problem, and start playing again.  It is best to experiment with your longarm quilting techniques on different types of battings, thread weights, and fabrics.  Don't be afraid to adjust the tension on your machine!  Not comfortable moving that tension knob? Ask for help from your dealer until you are! 
7. Racking up a quilt with the quilt top, batting, and backing, and putting it on the frame takes some time. But with practice, you can get very efficient at it.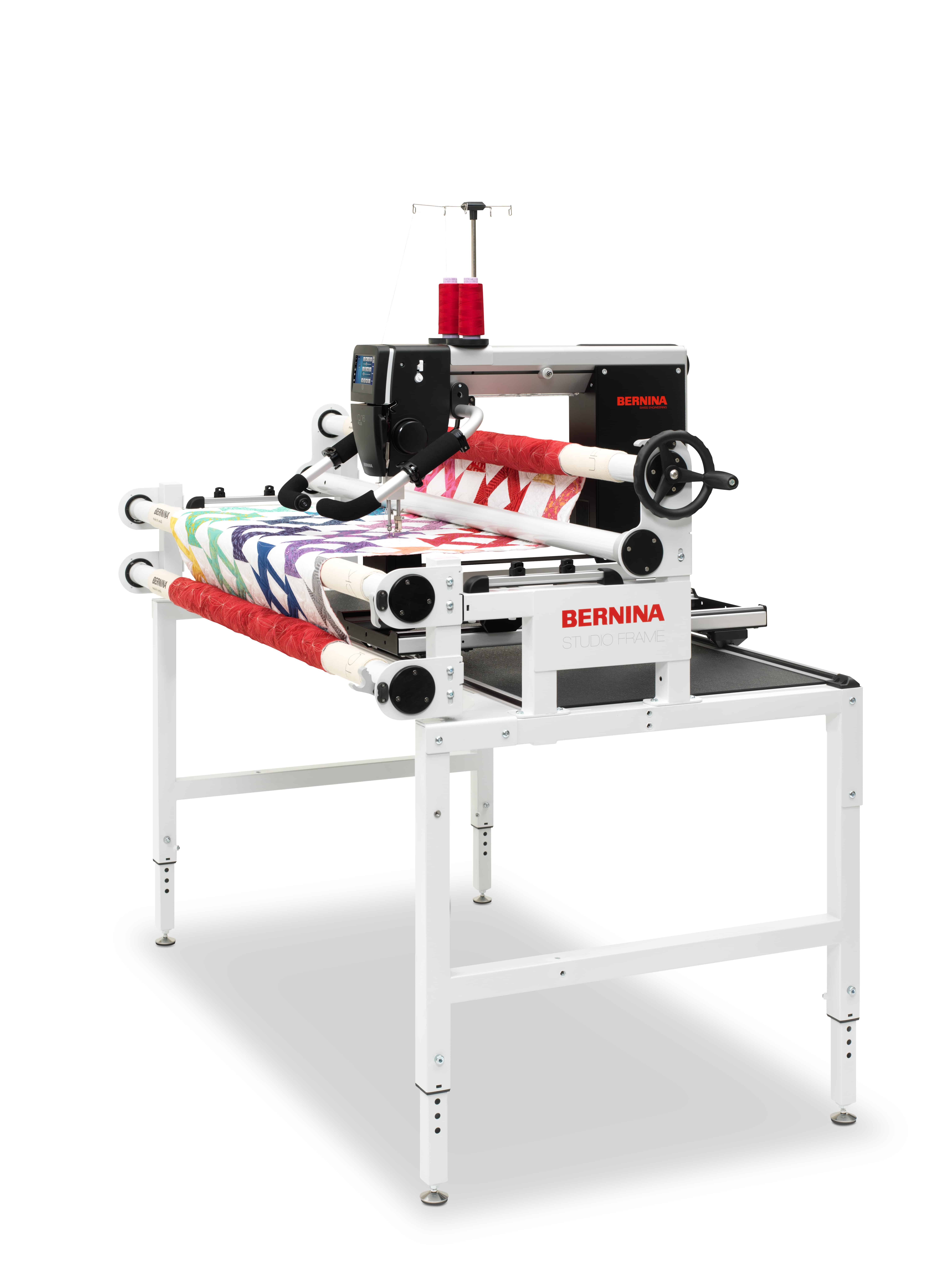 8.  Longarm machines need regular cleaning and de-linting and some oiling. Each time you use your machine, you must clean and oil it. The process takes just a minute to two but must become part of your routine.
9. Play before you pay. Go to a dealer and ask to spend some time quilting on the machine you consider buying. Learn how to rack up a quilt, thread the machine, pick a design, and quilt something. You are making a significant investment; make sure the decision is the right one.
10. Choosing a good dealer is as important as choosing the right machine. Besides price, consider the machine's warranties, the ease of operation, and threading the machine. Buy a machine from an authorized dealer with a staff who can answer questions, offer training and support, carry longarm-specific supplies and parts, and have trained technicians available to help.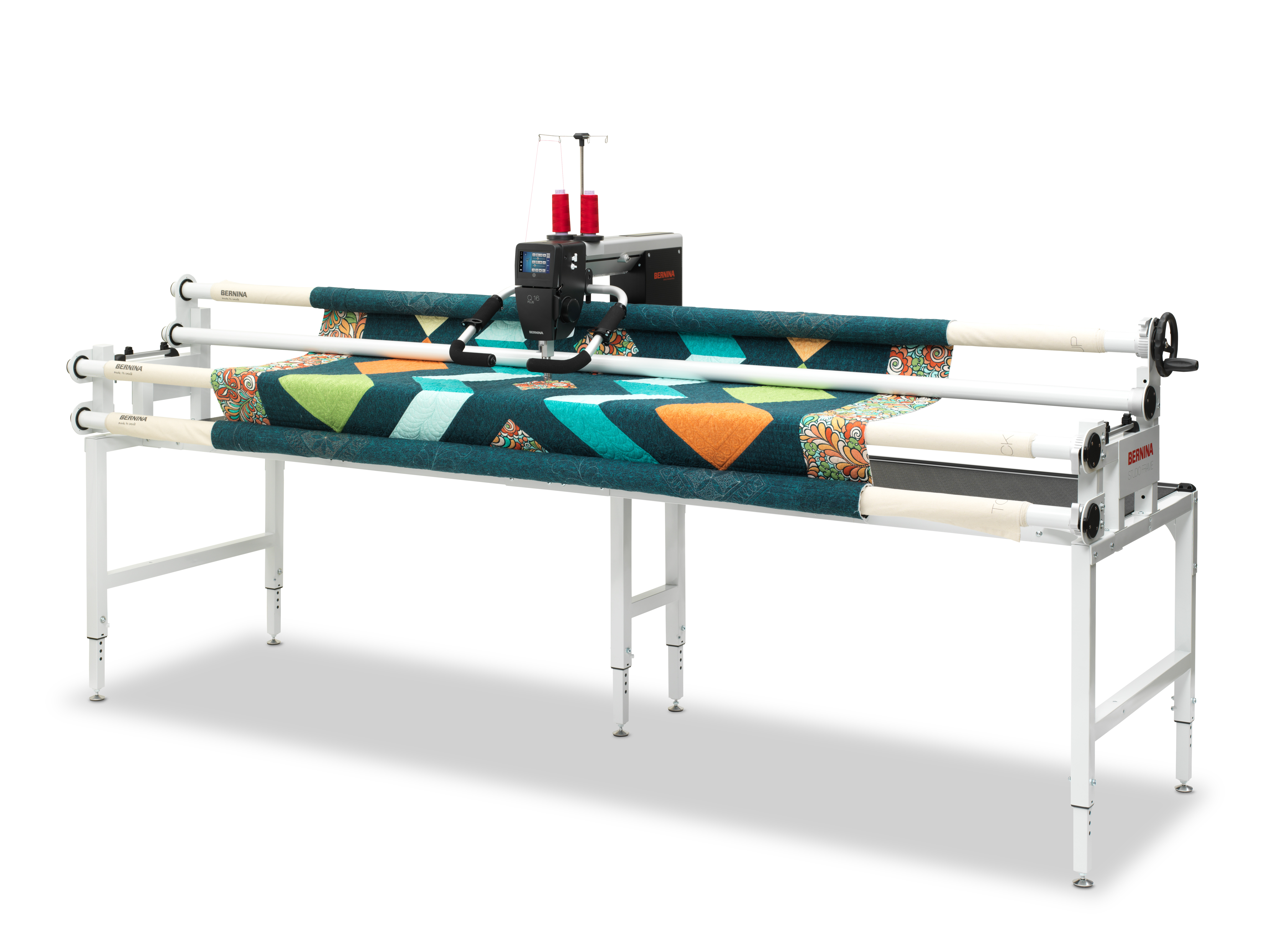 Have fun playing and exploring longarm and midarm quilting machines.  And don't forget to stop by your local BERNINA dealer to test drive their sit-down and stand-up models, and both the hand-driven and computer-driver machines– you might never want to leave the dealership!
Projects

quilting

Techniques

free-motion quilting, longarm quilting, quilting
Used Products
What you might also like