Batch Sewing Tips
About four years ago I saw Kelly (a garment sewer) mention on instagram that she was sewing five button down shirts at the same time. I thought she was absolutely crazy, but then she posted picture after picture of the progress she was making. They were small steps, but in a few weeks she had five beautiful new shirts! This was my introduction to batch sewing.
It took me a couple more years of sewing before I decided to give batch sewing a try, and now I am hooked. My most ambitious batch sewing endeavor was sewing three pairs of jeans! It was slow work, but I now have a closet full of jeans that I love!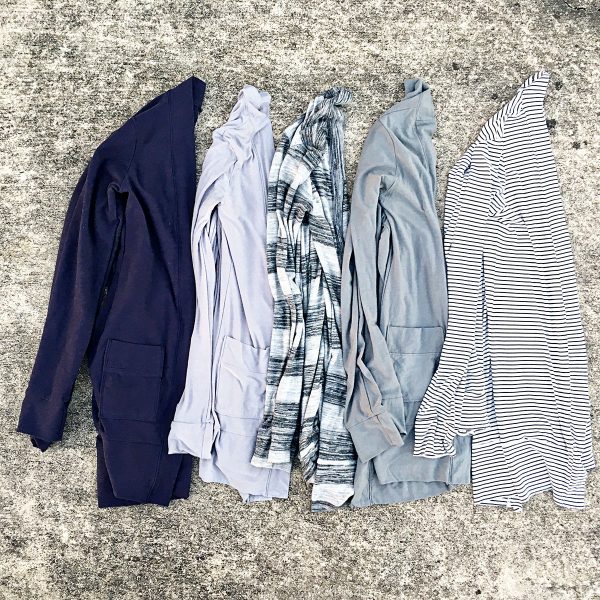 Batch sewing is a bit like an assembly line. You pick a pattern and sew it in multiples (I usually sew two at a time). Each step of the way you just duplicate (or multiply by however many garments you are making). This assembly line works from the very beginning to the very end.
I use this assembly line method when cutting out the pattern, marking up my fabric pieces (to show pocket placement, darts, etc.), sewing the garment together, and ironing after each step. Batch sewing speeds up the sewing process, yielding two garments in the time it would take to sew about 1.5 separately.

Tips for Batch Sewing
Choose items with similar colors. That way you do not have to change out the thread in between each garment. I used green thread for each of these tank tops.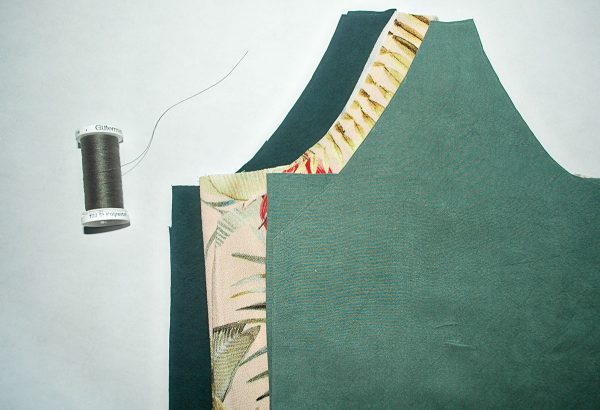 Give yourself little notes. Sometimes I get pattern pieces mixed up (in this case the Ogden Cami front and back pattern pieces look almost identical), so little reminders help keep everything sorted and in place.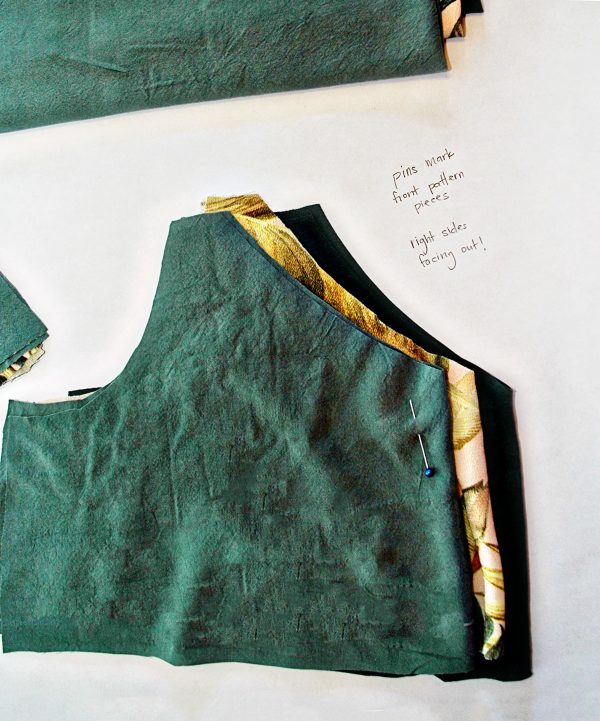 Are you a quilter? Have you heard of chain piecing? I knew more about quilting than I did garment sewing, which has made it fun to apply quilting techniques to garment sewing. I chain piece each step together. In this step, I am sewing the straps. I sewed the straps to the light green tank, then the tropical print, and lastly the dark green tank. Just remember to reverse stitch at the beginning and the end of each piece (unlike in quilting).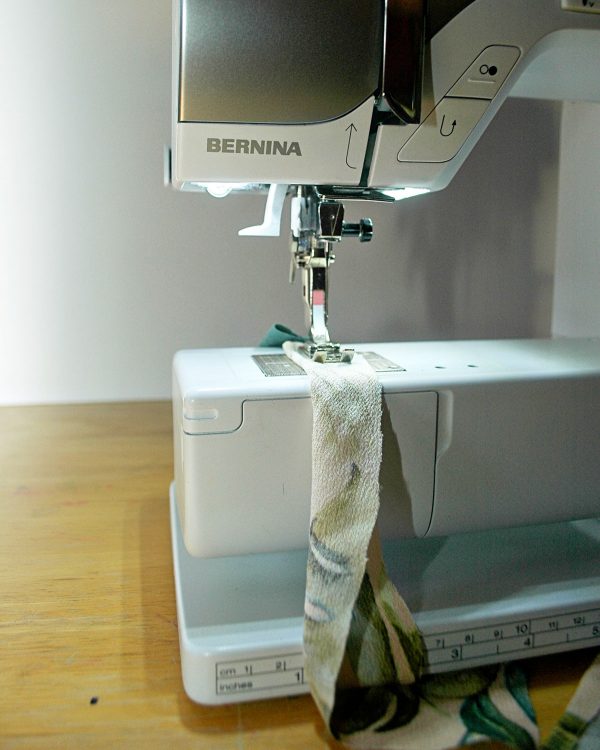 Take your time. When I was sewing three pairs of jeans together at the same time, I usually just sewed one or two steps a day. Sewing one pair of jeans is time consuming. Three pairs is very time consuming! I've learned that whenever I sew while I am tired or frustrated, that's when mistakes start popping up! Reaching for small, achievable steps makes you feel successful and gives you the motivation to finish the project.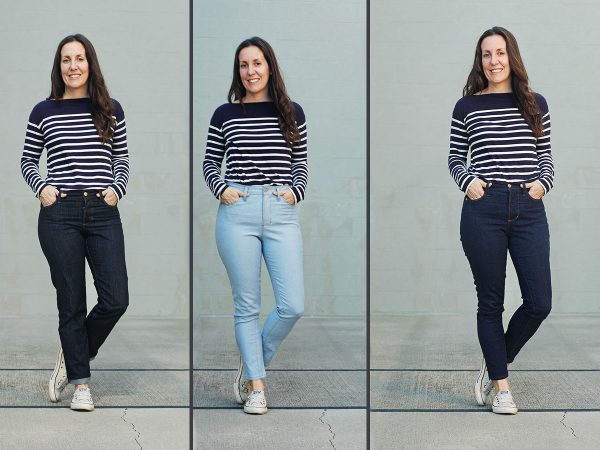 Pick a pattern that you have sewn before. That jeans picture up there, I goofed on that batch sewing project! The two jeans on the right are the ginger jeans pattern, one that I have sewn several times. I had all of the fit alterations figured out and ready to go! The jeans on the left are from the same pattern designer, sewed in the same size as the ginger jeans, but honestly, the fit is not great on me! I definitely could have used a few pattern alterations to help these boyfriend jeans fit a little more flatteringly on my body! Oh well, lesson learned. Only batch sew with patterns you have tried before!
My last tip is going to seem a bit obvious, but it's definitely worth saying. Whatever mistake you make while sewing, it'll happen in duplicate (or triplicate)! So work hard to keep that seam ripper tucked away and follow the pattern directions to a T!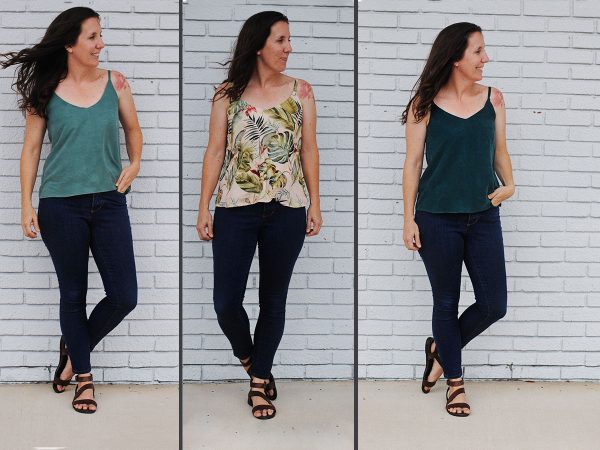 Do you have any batch sewing tips to share? I'd love to hear them, I'm always learning something new from this great sewing community!
Difficulty level

Beginner

Time to Complete

Weekend

Projects

fashion, jeans, shirts

Seasons

all seasons

Techniques

sewing
What you might also like
5 comments on "Batch Sewing Tips"