BERNINA L 890 Garment Sew Along with Grainline Studio, Part 1: Introduction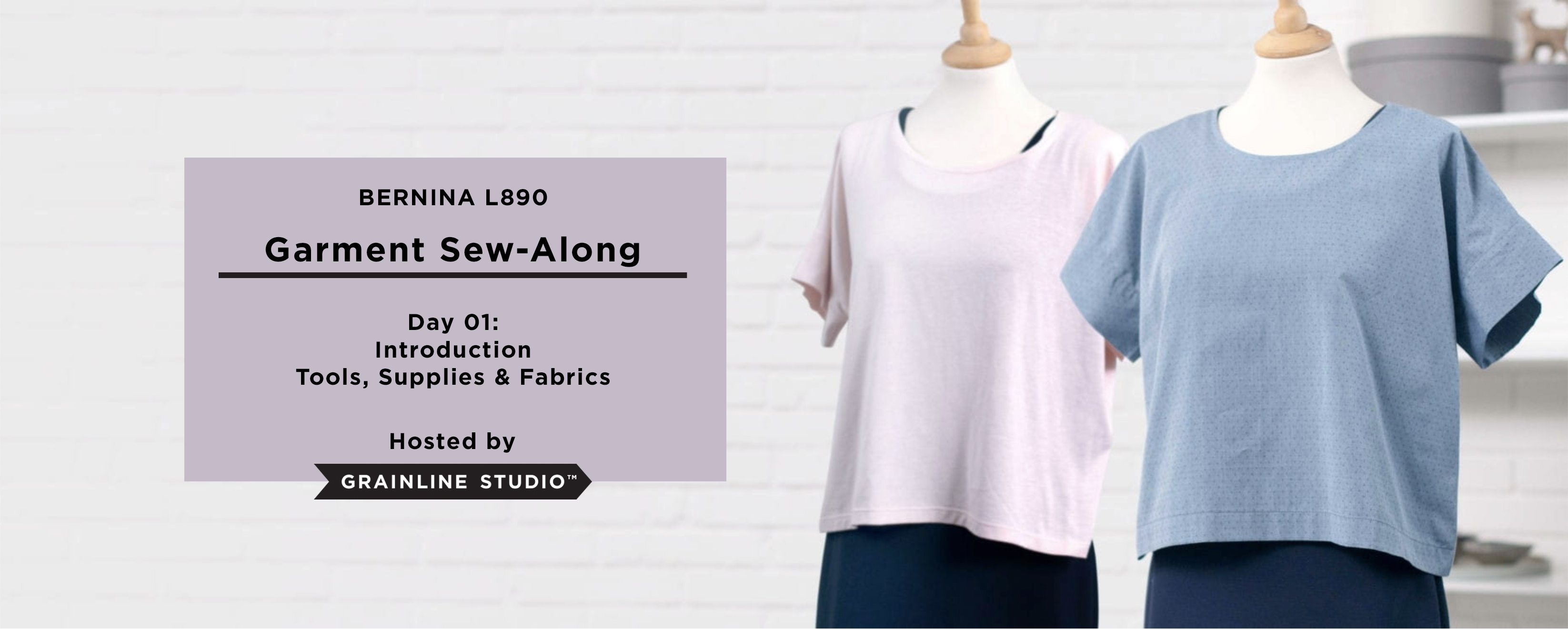 Welcome to Day 1 of the L 890 Garment Sew-Along! I'm so happy you've decided to sew along with us. By the end of this sew along you'll not only have three new garments for spring but if I've done my job, you'll feel more comfortable on your L 890 and with sewing garments in general! Today is the first day of the sew-along and we're starting with an introduction to the patterns, followed by a list of tools, supplies, and fabrics that you'll need to create your own Airy Top and Comfy Dress.
We covered a lot there so I want to reiterate a few things below. I've added a few easy-to-read lists and graphics that you can reference without going back to the video while gathering your supplies or shopping for fabrics.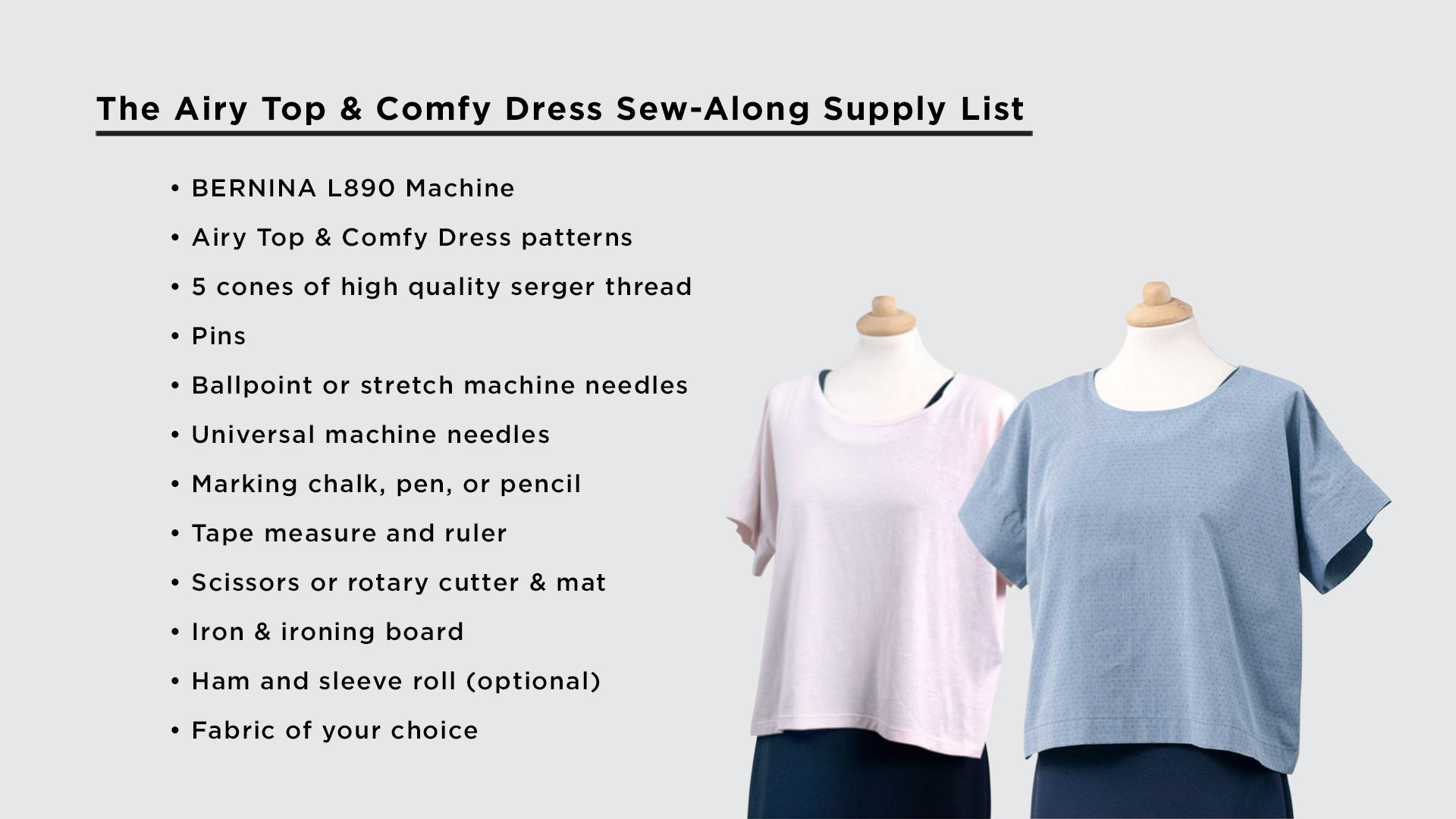 So to start, here is the complete list of tools and supplies you'll need in case you weren't taking notes. You can easily copy and paste this into the notes section on your phone, or print it out and take it with you to the store. Whatever works for you, my job is to make this as smooth as possible for you all!
Complete List of Tools & Supplies Needed for the Airy Top & Comfy Dress
BERNINA L890 Machine: we'll be using the brand new L 890 Overlock/Coverstitch Machine for ours. I've had the privilege of using this machine on its journey from development to market and I absolutely love it! You'll need the ability to overlock, coverstitch, chainstitch, and use a 5-thread combo stitch to follow along with us.
Airy Top & Comfy Dress Patterns: you can download the Airy Top Pattern here and the Comfy Dress Pattern here. If this is confusing don't worry, we'll be covering downloading, printing and assembling the patterns in our next video.
Cone Thread: You'll need 5 cones of serger thread in a color similar to your fabric.
Pins: Whatever you have on this front should be fine.
Machine Needles: You'll need standard universal needles for the woven top and jersey or ballpoint needles for the knits for best results.
Marking Tool: This can be chalk, pen, or pencil. Most people have a favorite tool here and the only thing that matters is you can see your cutting lines!
Tape Measure & Ruler: Needed for body measurements and laying out your patterns onto fabric.
Cutting Tools: You'll need either scissors or a rotary cutter & mat to cut out your fabric.
Iron & Ironing Board: Again, whatever you have will work just great.
Ham & Sleeve Roll: Optional but if you're finding yourself interested in garment sewing definitely pick these up, they'll really enhance your sewing practice!
Fabric: This one is up to you, but you'll need a woven fabric for the woven Airy Top and a knit for the knit Airy Top and Comfy Dress
Fabrics Needed for the Airy Top & Comfy Dress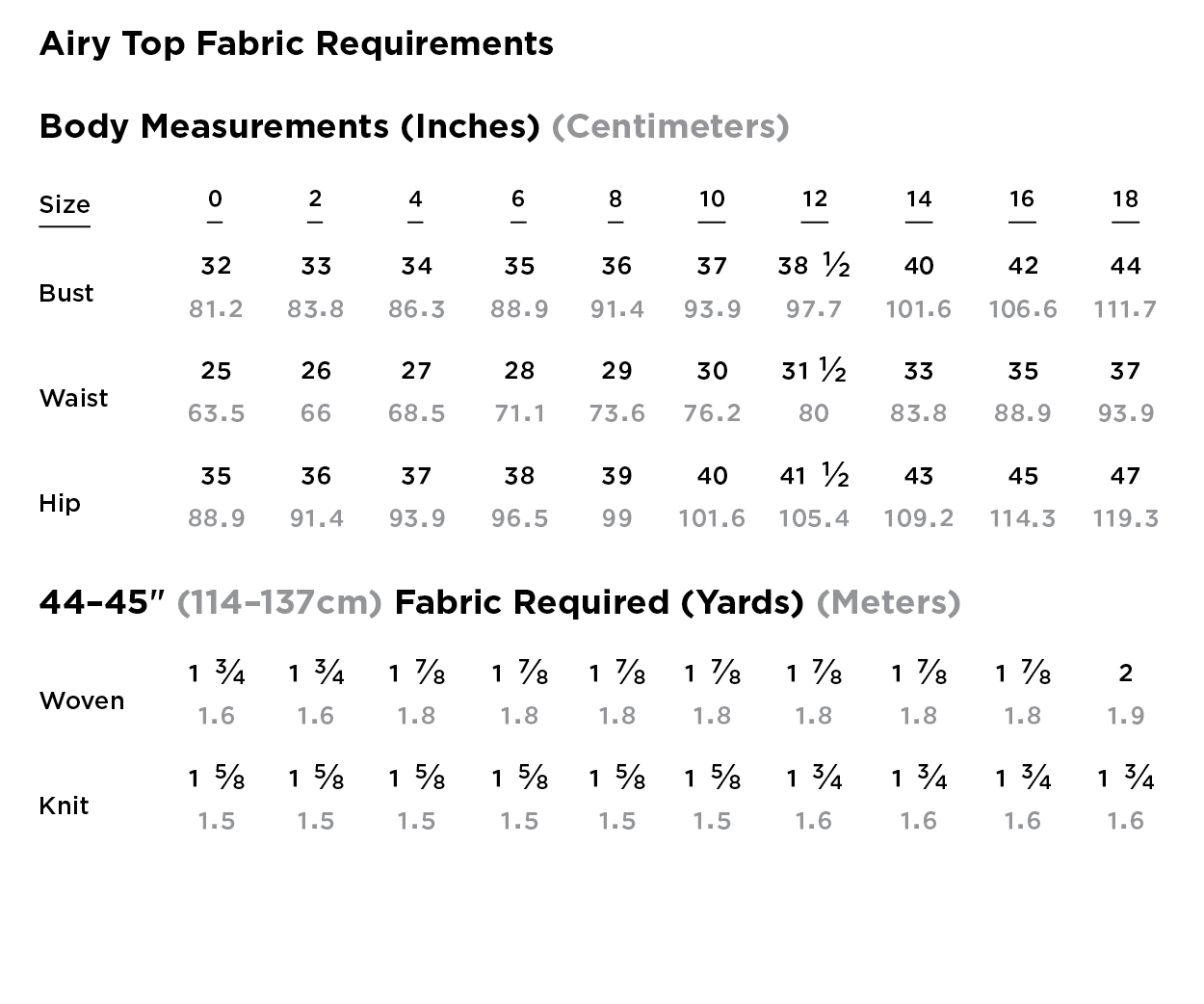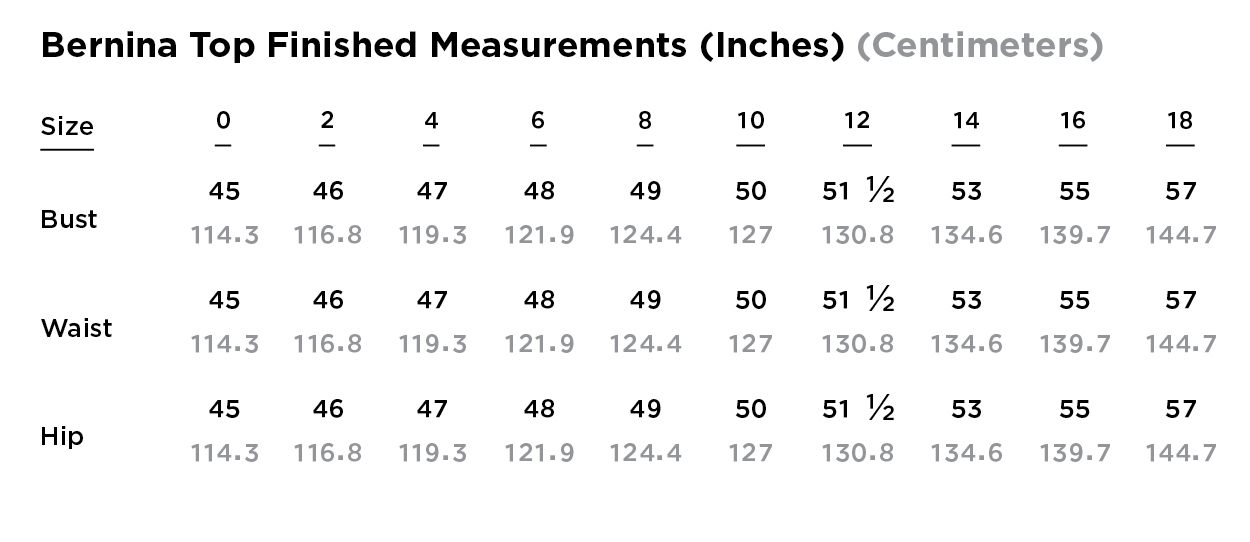 You'll find the fabric requirements for the Airy Top above. The yardages differ slightly for the woven and knit versions due to the different pattern pieces at the neck so keep that in mine while purchasing fabrics. You'll need the same amount of fabric whether you purchase 45″ wide or 54″ wide fabric.
For the woven Airy Top we recommend a woven fabric with some drape such as light to medium weight fabrics such as cotton, linen, silk, rayon, voile or lawn. Avoid fabrics that are too stiff since this top does require a bit of drape. Extra fabric may be needed to match plaids, stripes, or one-way design prints.
For the knit Airy Top we recommend light to medium weight jersey knits. These can be cotton, poly, rayon, really the key thing you're looking for here is jersey.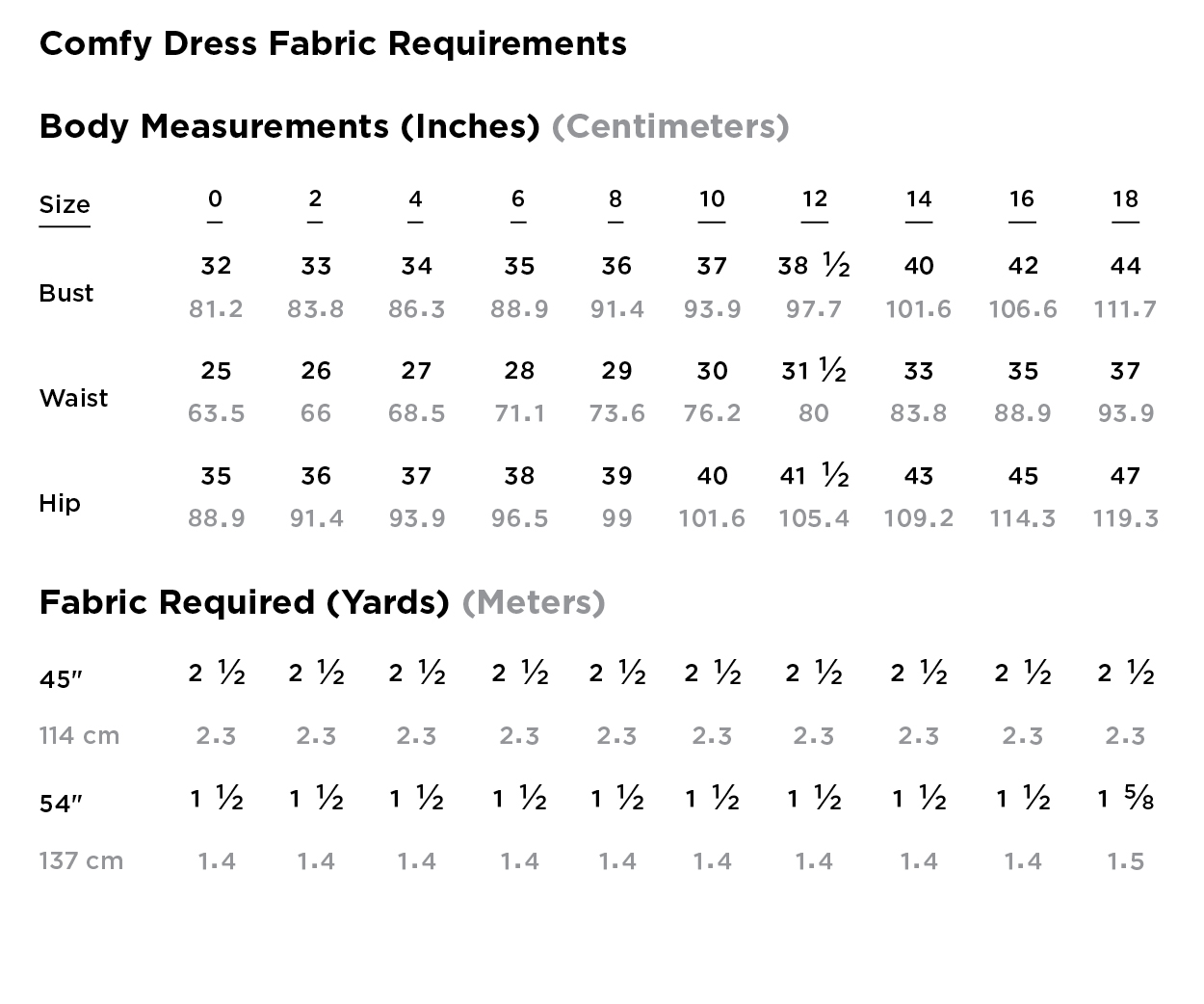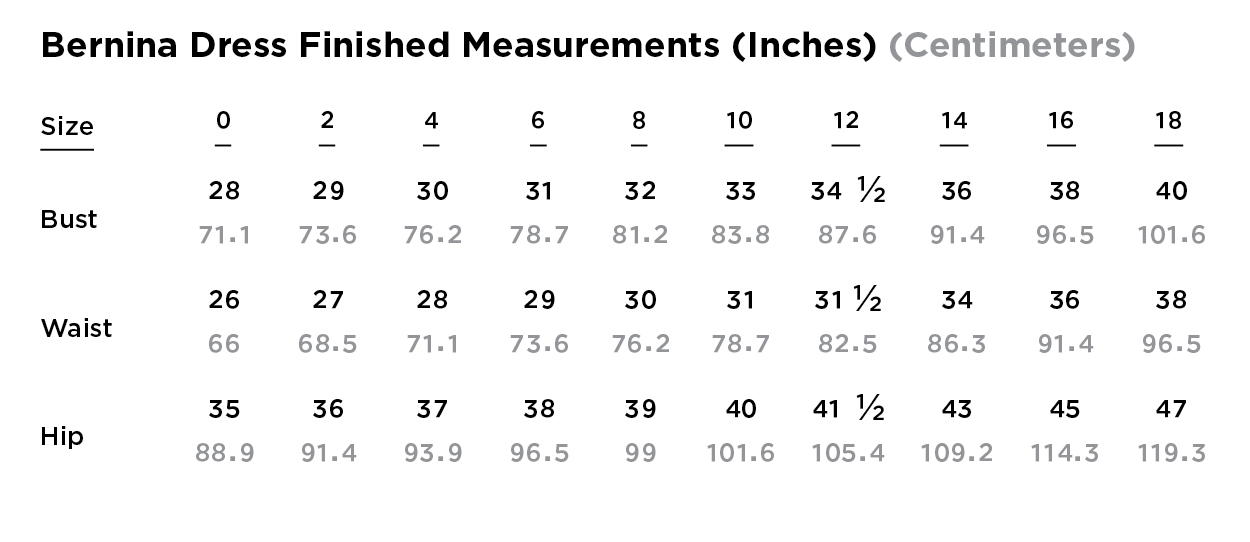 The fabric requirements for the Comfy Dress are listed above. You will need to order different fabric amounts based on the width of your fabric so check that before making your purchase. We recommend making the Comfy Dress in a stable knit such as ponte, interlock, or scuba.
So that's it for today's post! If you have any questions let me know in the comments below and I'll do my best answering them. In our next video we'll be downloading, printing, and assembling the patterns so your only homework is to get your fabric and supplies ready to go.
If you're sewing along with us, we'd love to have you tag us on social media! Use the tags #L890SewAlong #BerninaAirytop or #BerninaComfyDress and tag @berninausa and @grainlinestudio so we can see what you're up to!
BERNINA L 890 Garment Sew Along with Grainline Studio
Difficulty level

Beginner

Time to Complete

Weekend

Used Material

basic sewing supplies, Cone Thread, ham & sleeve roll, iron

Projects

fashion, shirts

Seasons

all seasons, fall, Spring, Summer, Winter

Techniques

garment sewing
Used Products
What you might also like
13 comments on "BERNINA L 890 Garment Sew Along with Grainline Studio, Part 1: Introduction"