BERNINA of America's New Creative Center is Open!
BERNINA of America's new Creative Center is open! Where is it you ask? Right across our corporate offices in Aurora, Illinois.

The Creative Center is a place for sewing enthusiasts to meet with their peeps that share the same passion, creating and advancing their skills in hands-on sewing, embroidery and quilting sessions.
The center's debut was mid-April with a class on presser feet attended by 36 sewers.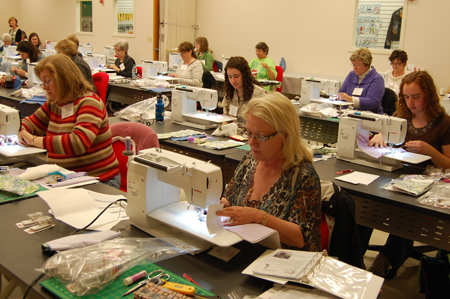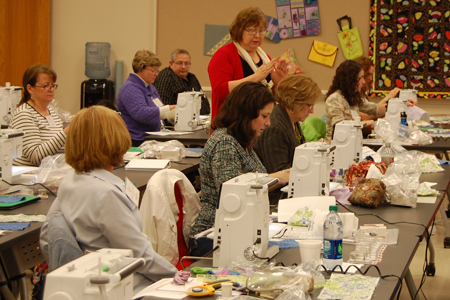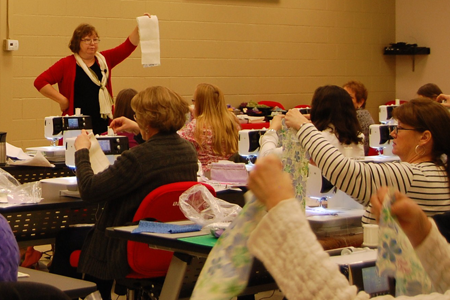 Our 4,500-square-foot Creative Center with three classrooms is also a future training camp for BERNINA store owners. Here our BERNINA dealers have the opportunity to ask questions and work closely with BERNINA's corporate support team.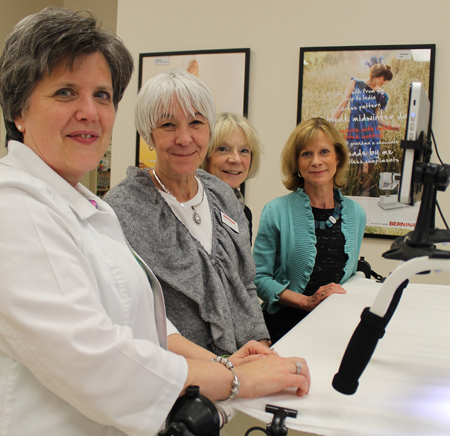 The next multi-day education session, the BERNINA Software Extravaganza, begins on May 17 and runs through May 19. Our guests will be guided by our expert team of BERNINA Educators and will learn how to navigate their embroidery software, work with automatic and manual digitizing tools, and explore the creative fill functions found in BERNINA Embroidery Software 6. The class also includes hands-on time with our new DesignWorks Software Suite.
Interested? The class is already filling quickly. So register now: http://www.bernina.com/en-US/Whats-New-2/In-Store-Events.
If you need to pass on this one, no worries. We will be offering more fun events in the future and we will be looking forward to greeting you in person – on BERNINA turf.
What you might also like
One comment on "BERNINA of America's New Creative Center is Open!"