DIY Swimsuit Pattern Roundup
It is deep in summer here and we've been at the beach and pool a ton already. All this fun in the sun has made me face the fact that swimsuits wear out and need updating regularly, so I started hunting for some fun new patterns to round out my bathing suit wardrobe. Making swimsuits is one of my favorite parts of summer!
Turns out I found quite a few great patterns, both in the Indie pattern world and our tried and true Big 4 brands. What follows is a very long, but not at all comprehensive list of swimsuit patterns, both one and two piece. Some are even free! There are quite a few new patterns this year, but I also included some classics.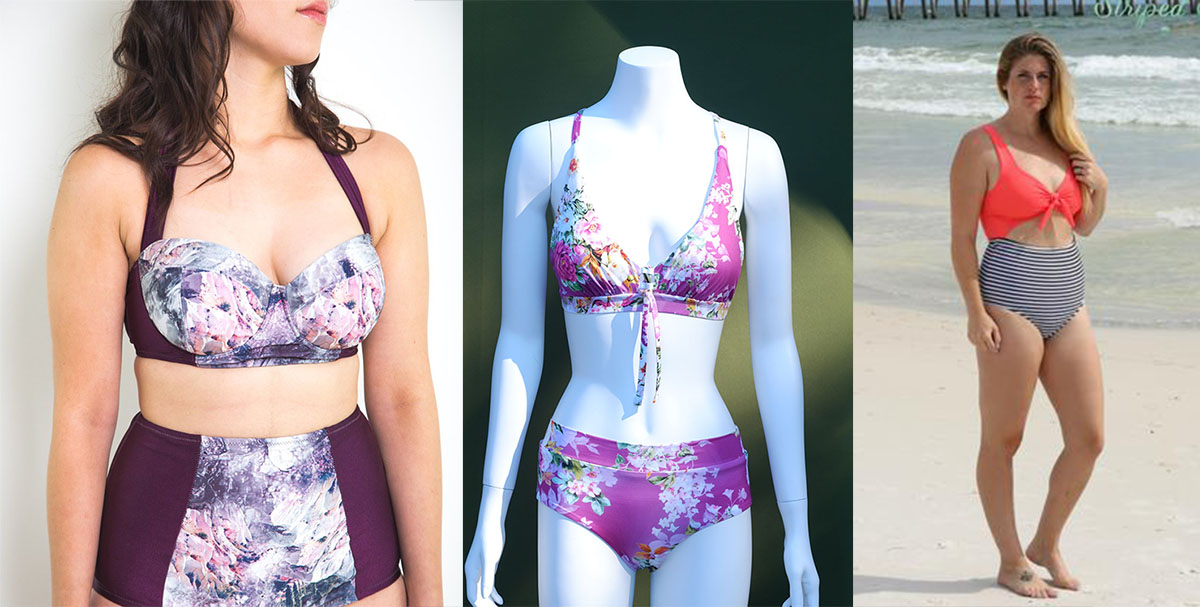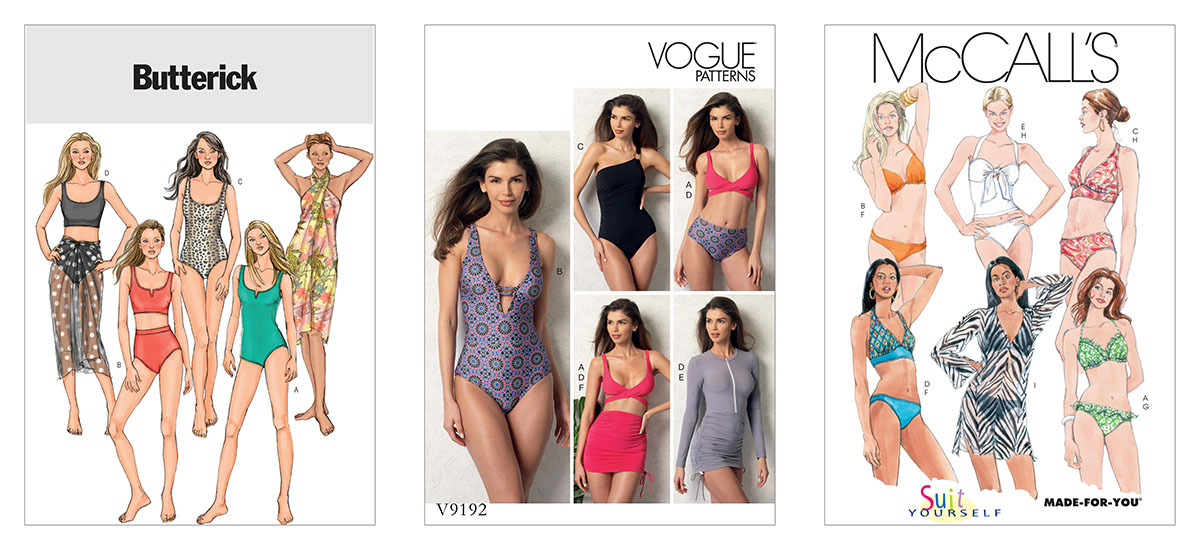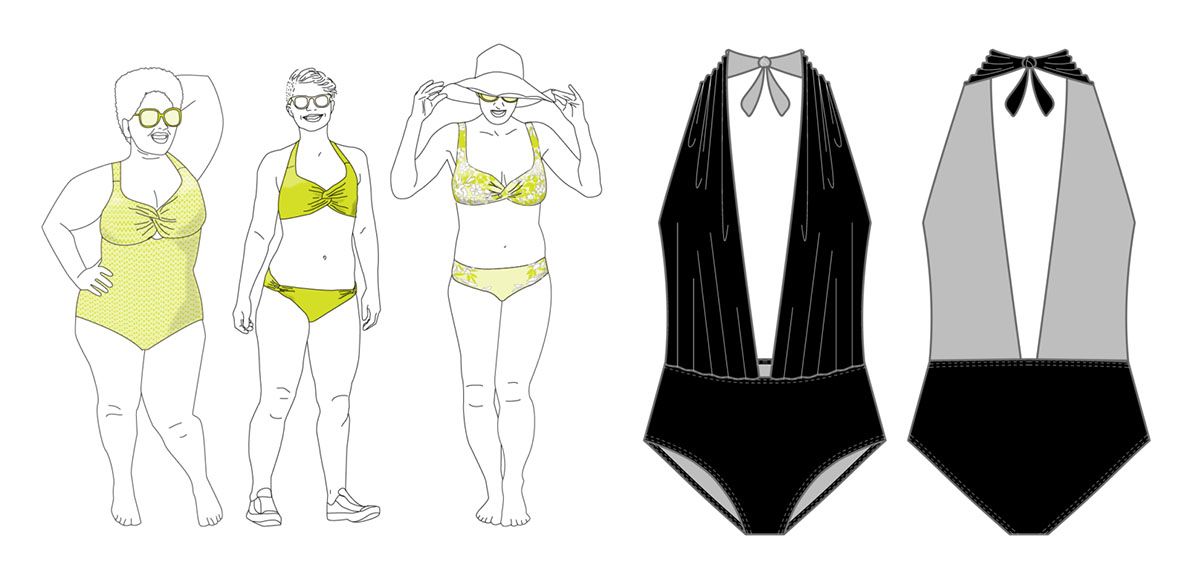 I'm sure there is a suit for everybody in this list of great patterns. We even have a tutorial to create your own pattern from an existing item in your closet entitled HOW TO SEW A TEEKINI TANKINI BIKINI  that will ensure a good fit. You can also get some great tips on HOW TO SEW SWIMWEAR ELASTIC WITH A COVERSTITCH. Good luck sewing swimsuits this summer!
What you might also like