Five Reasons to Use Specialty Presser Feet for Sewing Projects
Every BERNINA sewing machines comes with several presser feet – 4-12, depending on the model. These presser feet are used for most general sewing tasks such as seaming, hemming, buttonholes, zippers and more. Many sewists use these presser feet for all of their sewing tasks and never look into specialty presser feet, thinking they don't need them. And maybe they don't, but I know five reasons that specialty feet can be useful and fun in your sewing space.
Sew Better
Many of the specialty presser feet will immediately improve your sewing skills. An example of this is Edgestitch Foot #10/10C/10D. One of the most popular BERNINA presser feet, Foot #10 has a center blade that acts as guide for topstitching, edgestitching, joining fabric pieces with a flat seam, and many more techniques for all types of sewing from garment making, home dec sewing and quilting. Click here to see several WeAllSew posts about Edgestitch Foot #10/10C/10D.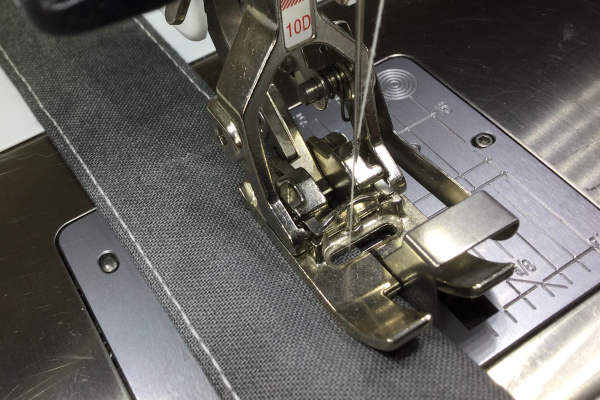 Sew with More Precision
Precision is useful on most sewing situations and absolutely necessary in many of them. When you piece quilt blocks, the seam allowances need to be exact ¼" seams consistently throughout the quilt. This is almost impossible without a ¼" foot. The BERNINA patchwork feet are designed to make it easy to guide your fabric along the edge of the foot, which places the needle ¼" from the fabric edge, resulting in exact ¼" seams. Click here to read more about the BERNINA Patchwork Feet.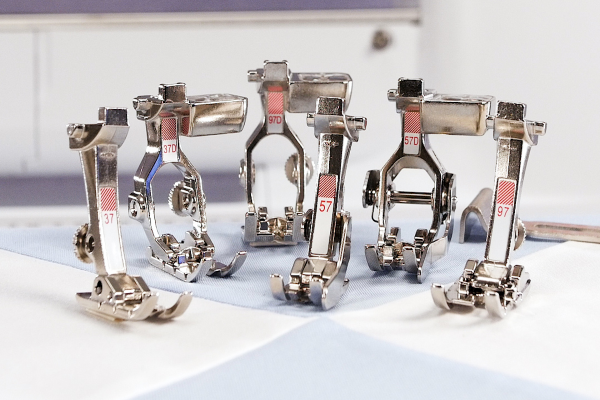 Sew Faster
Anyone can sew fast – just step on the pedal and hold it down as the fabric races under the needle. The key is to sew fast without sacrificing accuracy.  You get more done in less time so you have more time to sew! The BERNINA Ruffler #86 is an attachment that makes quick work of creating evenly-spaced, tiny pleats. If you have to measure, fold, press and pin them before you start stitching, the process is tedious and slow. Click here to see 10 tips for using the ruffler attachment.
Sew More Creatively
Sometimes there are techniques that you can't sew without the help of a specialty presser foot. Couching is a technique where yarns, cords and fibers are stitched to the surface of fabric to add color and texture. In most cases, it would be difficult, if not impossible, to hold the fibers in place as you stitch them down. BERNINA has several choices of presser feet that hold different types of cords in in a variety of ways – narrow cords side by side for flat couching, single rounded cords, single narrow cords, etc.  The photo below shows flat couching with Cording Foot #22. Click here to see how to couch with BERNINA presser feet.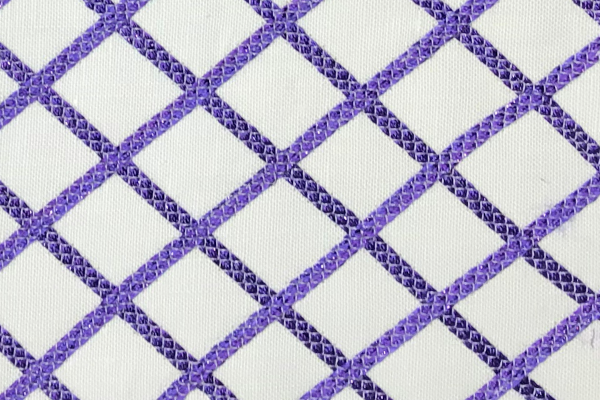 Sew with Less Frustration
We all know that there are days that sewing is more frustrating than fun. Using the right tools goes a long way in keeping the whole process running smoothly. Nothing is more frustrating than being excited about making a project such as a leather handbag and then running into problems.  If the metal presser foot doesn't allow the leather to slide smoothly under it, it's no fun at all. Shown below is the BERNINA Open Embroidery Foot with Non-Stick  Sole #56 easily moving along the edge of a leather purse. Click here to see all four non-stick presser feet that can make your next leather project go smoothly.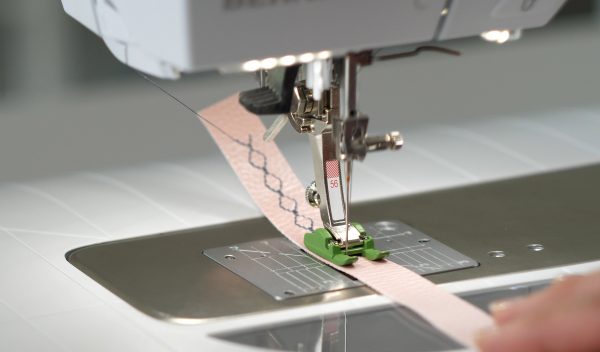 Here is an overview on how to use BERNINA non-stick presser feet including the BERNINA Open Embroidery Foot with Non-Stick Sole #56.
For more information on ALL of the BERNINA presser feet and attachments, see The Big Book of Feet at your local BERNINA store, Click here to locate a dealer near you.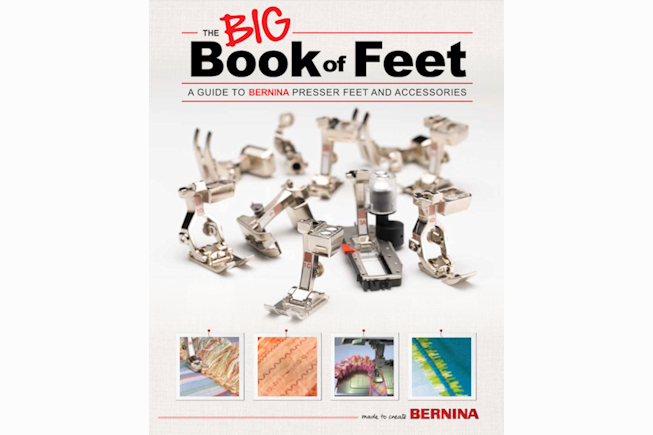 What you might also like
4 comments on "Five Reasons to Use Specialty Presser Feet for Sewing Projects"