Hawaiian Appliqué Quilt – Suzanne Jarvis
Suzanne Jarvis shares her awesome Hawaiian appliqué quilt!
My daughter goes to Hawaii often with her job and every time she brings me back a few fat quarters. I ended up with a drawer full of them! I've made a few small projects with them, but when I saw Amanda's Hawaiian Appliqué CutWork Lesson on the BERNINA USA site, I thought, "What a perfect project for those fat quarters."
Once I started cutting them out, I couldn't stop! It was hard to find a background fabric that wouldn't distract from the Hawaiian prints, so I picked a charcoal marble by Moda. They seemed to go well together.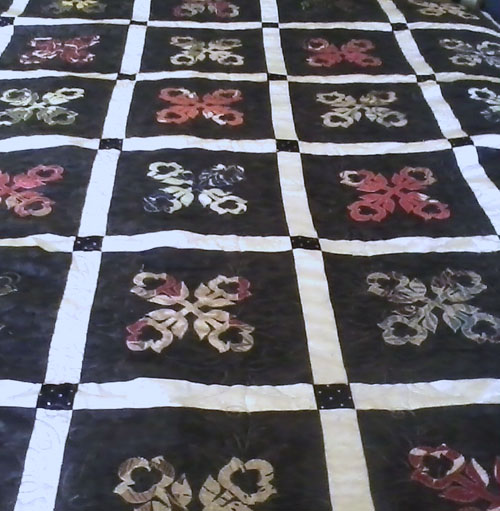 I just finished quilting it with QuiltMotion software and my BERNINA 820. I wanted the quilt to fit either a queen or king bed, so I used 9 blocks across and 9 blocks down. I don't think I'll do that again. It was wider than the quilting area of the frame, so I had to turn it and do half at a time. I understand Grace is coming out with a 2 foot extension to the frame; that will help with large quilts. Mine was 107" square. Next time I'll make 9 blocks across and 8 blocks down, so it will fit on the quilting frame and I won't have to turn the quilt to do the borders.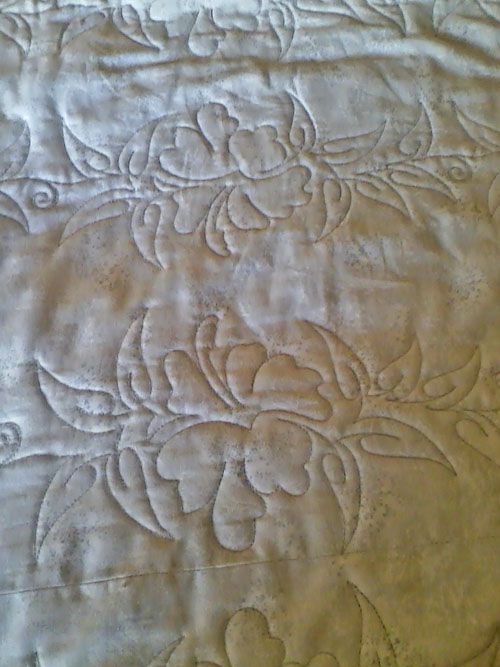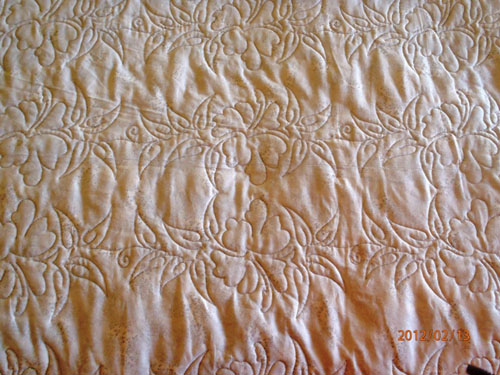 I can't wait to do other cutwork designs – I have so many ideas! Why didn't I start this hobby years ago?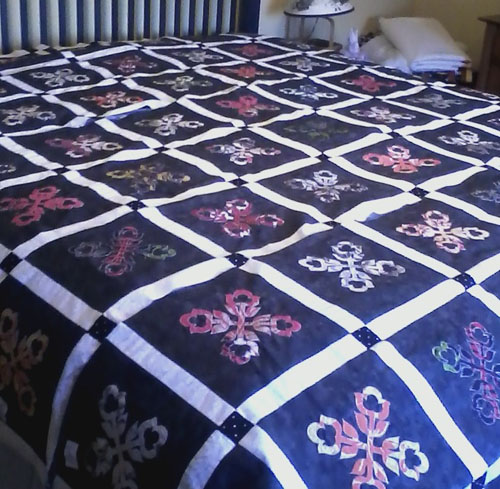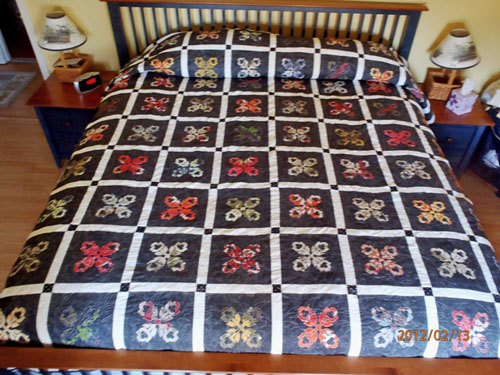 Techniques

quilting
What you might also like
2 comments on "Hawaiian Appliqué Quilt – Suzanne Jarvis"